Football Expert & Columnist
Arsenal v Leicester, Man City v Tottenham: Tactical analysis
Last Updated: 14/02/16 10:04am
The top four go head-to-head on Super Sunday this weekend - but who will come out on top?
Premier League leaders Leicester travel to Arsenal before Manchester City host Tottenham.
Here, Sky Sports pundit Jamie Redknapp analyses the tactical battles at the Emirates and the Etihad and predicts the results…
Arsenal v Leicester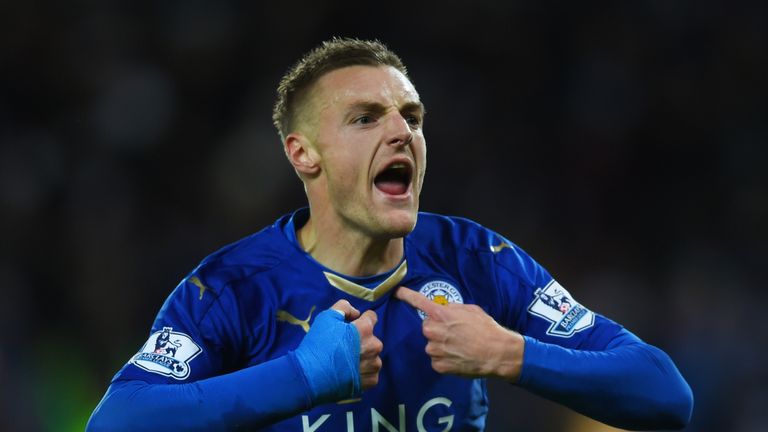 Leicester will allow Arsenal plenty of possession on Sunday. Very rarely do you see a team win the title without dominating the ball but Leicester average about 40 per cent possession in every game and they're so comfortable doing that.
They soak up pressure and let the ball go into wide areas because they know they've got Robert Huth and Wes Morgan who can head clear any cross that isn't inch-perfect. On top of that, those centre-backs have got great protection in front of them with N'Golo Kante and Danny Drinkwater.
Leicester aren't interested in having the ball. Every time they haven't got it, they'll get back into shape, wait for their moment, wait for the gaps - like they did against Man City - and they'll exploit it. Then they've got the explosive pace of Riyad Mahrez, Jamie Vardy, Marc Albrighton and Shinji Okazaki.
Arsene Wenger always trusts Per Mertesacker but he must be having a few sleepless nights worrying about what he's going to do defensively.
Jamie Redknapp
Team news is going to be really important in this game. Arsene Wenger always trusts Per Mertesacker, he's never really left him out in big games. But he must be having a few sleepless nights worrying about what he's going to do defensively.
Does he go with Mertesacker against the pace of Vardy and Albrighton down that side? Or does he play Gabriel Paulista alongside Laurent Koscielny?
The latter pair would be the quicker options but you still need height in the team and Mertesacker has vast amounts of experience. It's a difficult one, and one of the biggest decisions Wenger will have to make for this game. But if Mertesacker does play, expect Vardy to go and stand right by him, and look to get the better of the high line he likes to play.
Arsenal are favourites in my opinion, because of what they did earlier in the season. They won 5-2 at Leicester thanks to some great pace on the break and a hat-trick from Alexis Sanchez, who was dynamite that day.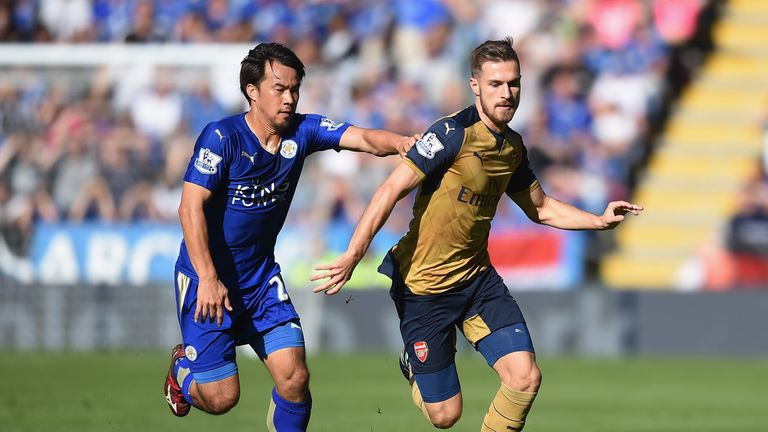 However, they'll have to start quickly on Sunday. Man City were shocking against Leicester last week but, crucially, they didn't get going. City couldn't get out of their box in the first few minutes and then conceded the all-important first goal.
If Arsenal concede the first goal, Leicester will sit back and wait for them and then pounce.
To break Leicester down, Arsenal will need to move the ball quickly. They'll have an extra man in midfield, so should have passing options, but whenever Mesut Ozil picks the ball up he'll be aware Kante and Drinkwater will be breathing down his neck. They'll need to move it rapidly and precisely.
I'm predicting a narrow Arsenal win - but it will be a really good game with plenty of goals.
Man City v Tottenham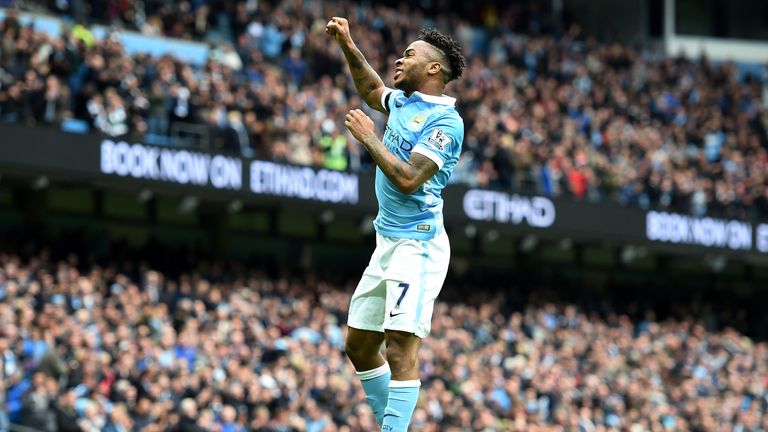 Manchester City were very poor against Leicester last weekend - but they've been poor against all the top six teams this season.
It's so frustrating watching Man City because they're so good at times. But if their opponent has any defensive organisation and can stop them playing, they'll lose. That's an ominous sign for them this weekend with Tottenham, the team with the best defensive record in the Premier League, in town.
It will be interesting to see how Spurs cope with City's attacking threats, though. Since Jan Vertonghen's injury, Kevin Wimmer has come in and done well, helping the team keep clean sheets against Norwich and Watford. But this is a completely different test.
Sergio Aguero is a great player and will run Wimmer into areas he doesn't want to go. The City striker is so sharp that if he faces you up in the box, you're in big trouble.
The question is, who will support him? David Silva was better against Leicester and seems to be on his way back to his best but City are missing Kevin De Bruyne. With the Belgian out injured, this is the type of game where Raheem Sterling - who has done OK this year - needs to step up and show what he can do.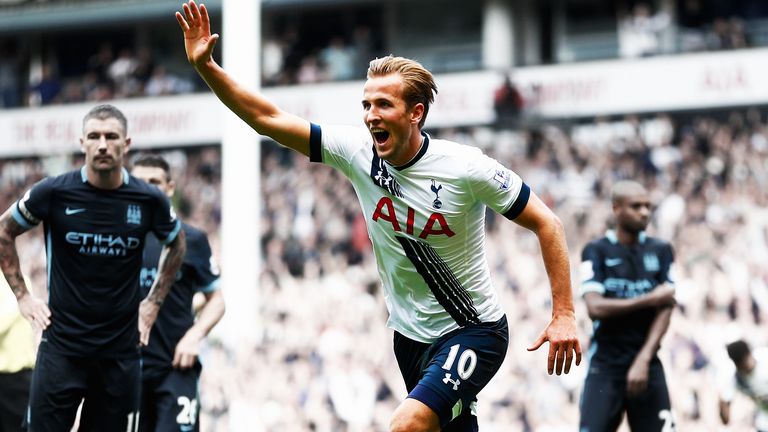 I don't see Tottenham getting beaten here, though. They've got themselves into a great position in the league and I've not seen them this confident since they qualified for the Champions League.
Vincent Kompany has returned to training but I'm not sure whether he'll be ready to start - and that's good news for Harry Kane. If you're a centre-forward you'd love to play against Nicolas Otamendi and Martin Demichelis right now.
Nicolas Otamendi is such a talented player but I've never seen a player dive in as much as him.
Jamie Redknapp
Otamendi is such a talented player but I've never seen a player dive in as much as him. The poor kit man at Man City must have his work cut out cleaning his shorts! Top defenders don't play like that - but he goes lunging in.
As for Demichelis, he looks OK with Kompany alongside him. But without his skipper he looks uncomfortable, like a midfielder playing centre-back.
So there will be opportunities for Spurs. However, I think this one will end up as a score draw.   
Watch Arsenal v Leicester from 11.30am and Man City v Tottenham from 4pm, live on Sky Sports 1 HD on Sunday.  Or watch all day for £6.99 without a contract, on NOW TV