Sam Byram is in demand but how good is the Leeds United player?
By Adam Bate and Charlotte Marsh
Last Updated: 21/01/16 11:29am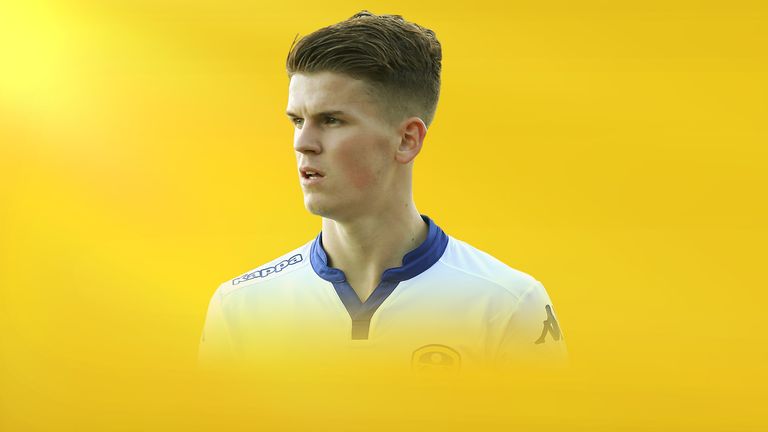 Sam Byram's contract situation means that the Leeds United youngster is expected to leave the club this January. With the help of former coach Brian McDermott and current boss Steve Evans, Adam Bate takes a look at his Premier League potential…
After making a spectacular return to the starting line-up with a brace against Wolves last month, Sam Byram and Leeds embarked on a five-game unbeaten run with the 22-year-old capping his good form by being named the PFA fans' Championship player of the month for December.
It has only added to the speculation surrounding the youngster with the January transfer window now open. Byram's contract is up in the summer and Leeds chairman Massimo Cellino has admitted that the plan is to sell him this month. Things are coming to a head.
We just want to sell Byram because he wants to leave. It is better to lose him now. It is less painful for the club.
Massimo Cellino
It's a situation that was already at an advanced stage by the time that Steve Evans arrived at the club in October. Leeds' sixth manager inside two years, Evans could have found himself with a disillusioned young man to deal with, but instead he has been struck by Byram's positive attitude.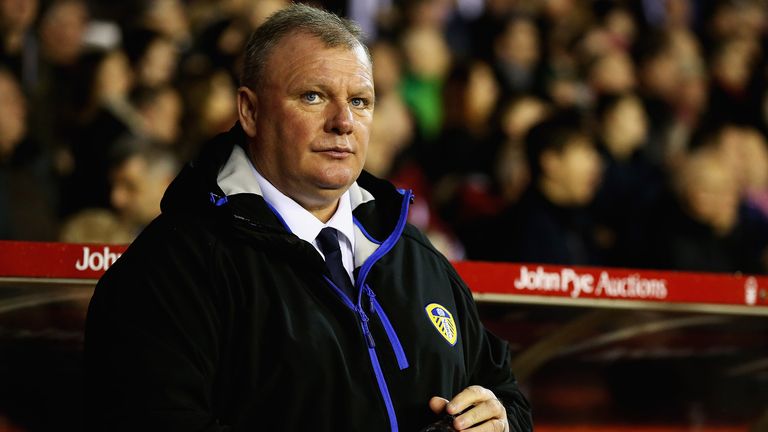 "Four Premier League managers have asked me about him, mostly about his character and what he's like off the pitch," Evans tells Sky Sports. "I couldn't have given them more glowing references than I already have. He really is such a fantastic young professional.
"He's first in the building and he's the last out. On days off, he comes in and he makes sure his recovery is right. He's always with the staff stretching and being prepared for training and when he trains, he trains with real intensity and real quality so I'm not surprised that people want to take him."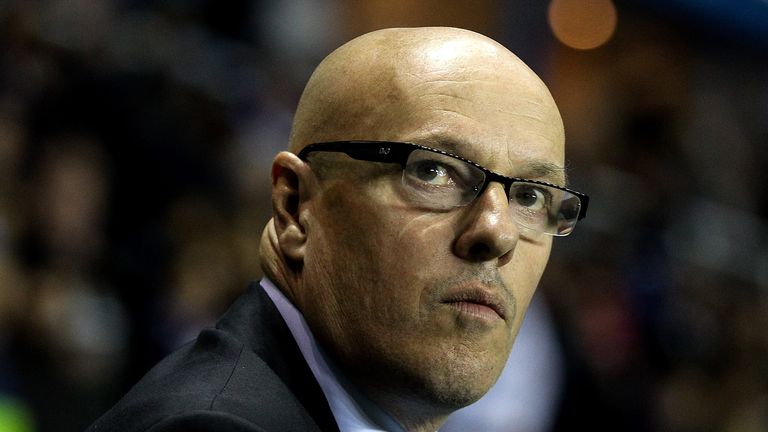 Brian McDermott was Byram's manager for over a year and the first of Cellino's six Leeds managers. Speaking to the Reading boss, he has nothing but praise for the player's attitude, calling him "a terrific character" and a "really nice lad".
But is he good enough for the Premier League? McDermott's thoughts are obvious as soon as he begins to recollect his first sight of Byram in action. "The first game after I was appointed was against Sheffield Wednesday and he was playing," he tells Sky Sports.
"I hadn't seen him play live before and after about 20 minutes the ball came out of the sky, he chested it down and played this terrific ball out wide. I turned around to Neil Redfearn and asked, 'Who's that?!'"
Evans has similar memories of his first encounter with Byram, albeit ones coloured by the overhanging contract situation. "When we first came in, we found a young man who wasn't quite sure what was happening," he says.
"But we got him in and focused him and made it clear that, whatever happens, we needed him to get back on the training ground and work hard, play hard and get back to showing the class that he's shown in the last couple of years in the Championship."
The response was typically swift. "It was like a duck to water," adds Evans. "From the first minute we watched him train, me and my staff hadn't seen him at that close quarters before and we immediately saw what a gifted young lad he is.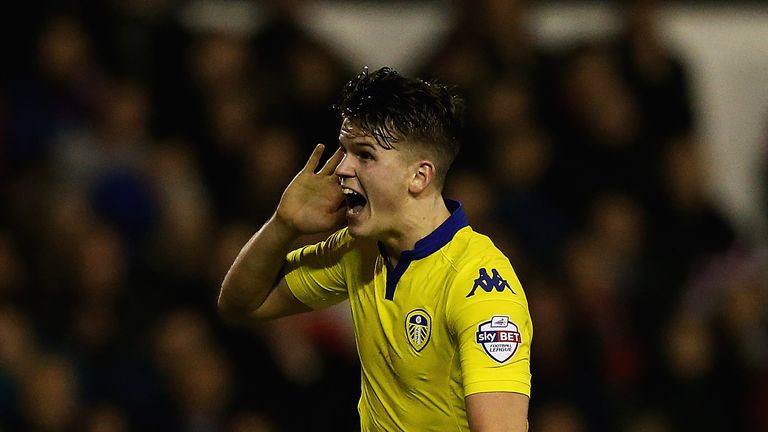 "He can pick a pass, he can score a goal, he can take balls in difficult areas. His passing with both feet is technically very good, and his awareness of the game around him and his game management is, for such a young age, outstanding. He is going to play in the Premier League."
Creative presence
Only Stuart Dallas (30) has created as many chances for Leeds this season as Sam Byram (25).
While McDermott echoes those sentiments, he feels Byram needs to play in his best position in order to fulfil his potential. Although he has enjoyed recent success on the right of midfield, his former boss is adamant that his long-term future should lie within a back-four.
He wants to be a right-back and he needs to be judged as a right-back.
Brian McDermott on Sam Byram
"You've got to give him a chance because he's still quite inexperienced," adds McDermott. "It's hard for him because he's playing right-wing or wherever he's playing and he's a right-back. He wants to be a right-back and he needs to be judged as a right-back because he's not a right-winger."
Unfortunately for Leeds fans, it's increasingly unlikely that Byram's Premier League adventure will begin in a white shirt, whatever his position. According to McDermott, nobody will be more frustrated by that than Byram himself. "He's a real Leeds lad and wants to stay there," he adds.
"I know what Leeds means to him. People have to remember that it's his home-town club." Evans insists he shares that "empathy" but has a warning for Byram if the youngster believes that any transition will be smooth. "The grass isn't always greener somewhere else," says Evans.
"I think if he goes, and it is if he goes, he'll have to see a real progression plan for himself. I don't think it enhances him at all to go and sit on the bench for six months. I'm not saying he's going to start on the first Saturday after he signs but he'd be needing to see a career plan to the first team."
Whether the right club makes the right offer remains to be seen. What's clear is that Byram's managers - both past and present - are convinced that this is a young player with the temperament and the talent to make the most of whatever opportunity comes his way.