Jon Dadi Bodvarsson: Why didn't Iceland go all the way at Euro 2016?
Last Updated: 18/02/17 11:35am
Jon Dadi Bodvarsson talks to Sky Sports' Johnny Phillips about Wolves, why Iceland left Euro 2016 with some regrets, and the team-talk that geared them up to beat England...
"It's been a rollercoaster, yeah, quite chaotic to be honest."
Jon Dadi Bodvarsson is reflecting on the last 18 months of his life. He could probably do with a holiday.
The summer before last the Iceland forward was playing in the Tippeligaen with Viking Stavangar. When the Norwegian league season finished there was a brief respite before heading off to Germany in January last year to sign for Bundesliga 2 club Kaiserslautern.
Another summer of football followed, this time with Iceland at the European Championships in France, before he joined his third club in less than a year; Wolverhampton Wanderers.
But spend any time in the 24-year-old's company and it's clear he is embracing his latest environment and the challenges he has had. "It's a great learning experience as well, it's part of being a football player. I always wanted to play in England and I feel comfortable here with the culture of the country."
He almost scored the goal of the season when Wolves knocked out Liverpool in the FA Cup fourth round at Anfield. A lung-bursting injury-time run along the touchline from halfway, all the way along the byline into the penalty area, before cutting back inside and shooting past Reds keeper Loris Karius only for Lucas to clear the ball off the line.
"I had friends and family watching that game back home in Iceland," he adds. "It was an amazing day to be involved in. My parents are proud to see me playing and that is the thing that makes me happiest."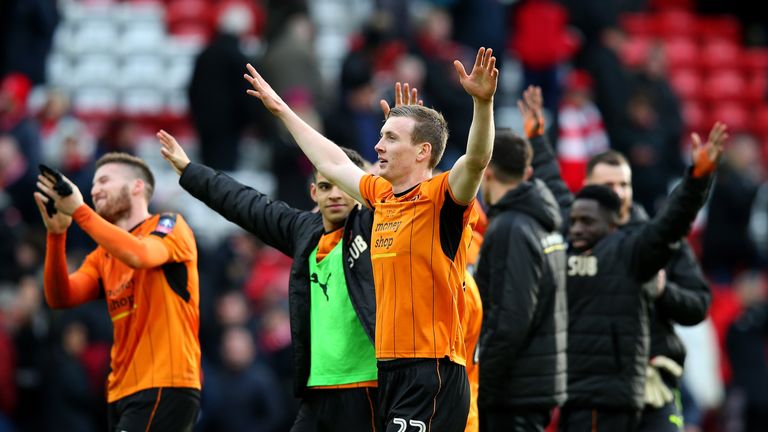 Bodvarsson had a humble upbringing. "I come from a place called Selfoss, about 40 minutes away from Reykjavik. The facilities back home weren't good when I was younger, they are a lot better now with the artificial pitches, but in the winter we had to train on the snow or the gravel. There wasn't a lot of money about."
Iceland was never known for its football, but that all changed in France last summer when they reached the last eight of the European Championships, knocking England out along the way for good measure.
"We knew there was no pressure, we went into the competition with a lot of joy," he recalls. "We were really united as a team, many of us had played together in teams in Iceland so the knowledge of each other was good. The coaches Lars Lagerback and Heimir Hallgrimsson were fantastic, they kept our feet on the ground and kept us motivated. It was a winning recipe."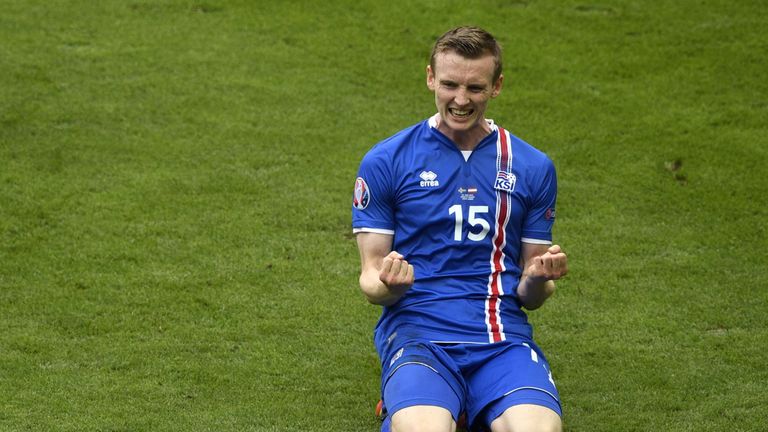 After progressing from their group ahead of eventual winners Portugal, it was the words of the coach that stuck in the players' minds before they took to the field in the last 16 against England.
"I remember Lagerback saying, with full respect to England, that he had never in his career played against such an over-rated national team. That kind of geared us up, we knew that we could beat them. We knew the pressure was on England and it went the way it did.
"I felt bad for the England players at the end, I remember going over to shake their hands. People were saying that they didn't care, which is just crap. They did their best, I just think that people forget that our national team has many players from strong leagues around Europe and the world."
I remember Lars Lagerback saying, with full respect to England, that he had never in his career played against such an over-rated national team.
Jon Dadi Bodvarsson
Despite the unprecedented success, Bodvarsson looks back on the tournament with more than a tinge of regret after the quarter-final elimination to the hosts and eventual losing finalists.
"I still think about that France game, even though we lost with our heads held high," he explains. "We had Portugal in our group and they finished third in the group and became champions. I have always thought in the back of my mind, 'Why didn't we go all the way?' It's a bit irritating, but to do so well and be a part of it is something I'll never forget."
Aside from their triumphs on the pitch, it was the supporters' Thunderclap celebration in the stands that won the admiration of neutrals, especially when the players joined in at full-time after each game. "It's a great way to unite with the fans, they're our 12th man, especially when you're playing for your country. It's a goosebumps feeling when you're part of it."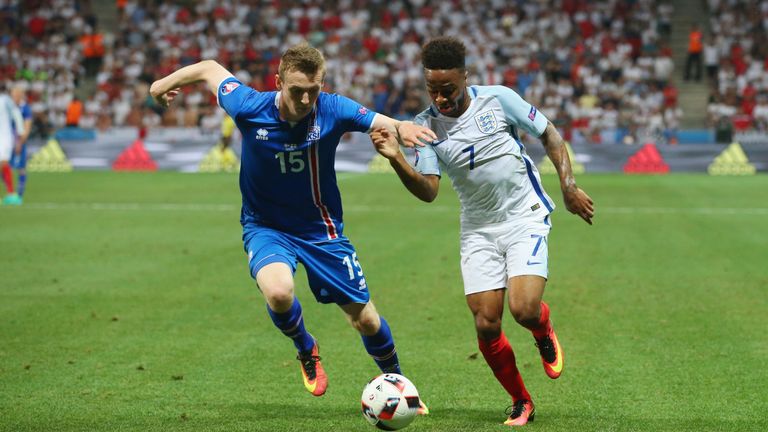 The Thunderclap has made its way to Molineux, where Bodvarsson leads the celebrations if the Wolves team have won. That has been an all too infrequent event this season, with Paul Lambert's side lying 18th in the Championship ahead of Chelsea's FA Cup visit on Saturday evening.
"The main problem has been consistency. It's been a strange season because we have a good team but we are not, at times, performing," Bodvarsson says.
"It's not something you can overthink, we have to stick our chin up. We don't want to be that low in the league but there are opportunities to finish the season in a positive way. Chelsea are dominating in the Premier League but it's a very exciting game. You want to play against the best players so we will be motivated to play this, we can't wait."
Wolves may be rank outsiders against Chelsea, but Bodvarsson is becoming accustomed to upsetting the odds.
Watch the full feature with Jon Dadi Bodvarsson on Soccer Saturday this weekend