Eniola Aluko new discrimination claims strongly denied by FA and Mark Sampson
By Richard Cooke
Last Updated: 22/08/17 6:55pm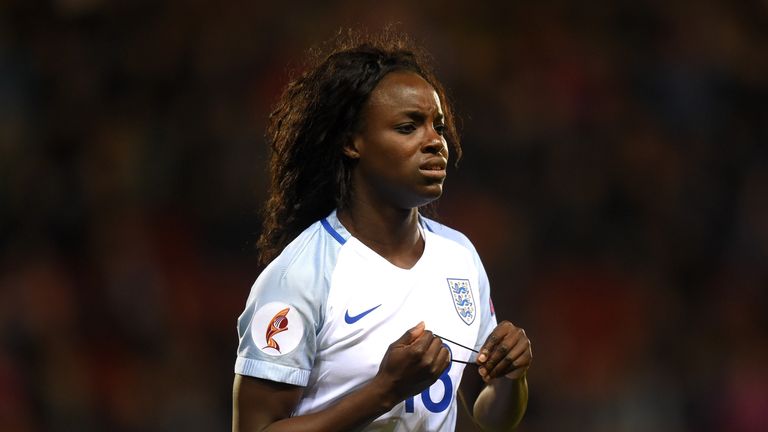 The FA and England Women's head coach Mark Sampson strongly deny new claims made by Eniola Aluko about discriminatory behaviour - including racism.
Chelsea Ladies striker Aluko says Sampson commented that he hoped members of her family visiting from Nigeria did not come into the country with Ebola.
An independent inquiry found he had no case to answer amid allegations of racial discrimination.
Football's equality and inclusion organisation Kick it Out has urged the FA to launch an independent review of the events that led to Aluko's complaint.
Paul Mortimer, Kick It Out's Professional Players Engagement Manager, told Sportswomen: "These new revelations from Eniola Aluko sort of shed a new light on the differences and wild conflict between what the FA have said and what Eniola Aluko is saying currently and it's quite confusing.
"So I think what needs to happen is there needs to be some transparency, some clarity as to what has actually happened, what has gone on because if you listen to what Eniola Aluko says [about the comments], they're quite offensive and for them not to be within any investigation is a little bit of a surprise.
"It is important that the validity of the investigation is looked at and this is why this independent investigation would be of benefit."
PFA chief executive Gordon Taylor told Sky Sports News: "We've been very concerned about Eniola's dispute and also been prepared to support her for the past 18 months because we feel she had justifiable grievances.
"In the end, there was a financial settlement that was acceptable to her, she thanked us very much for our guidance and assistance and unwavering support but I would be fully prepared to support an independent review.
"I think it is important for other members of the team and football in general that such issues are dealt with in as open, transparent and independent a way as possible."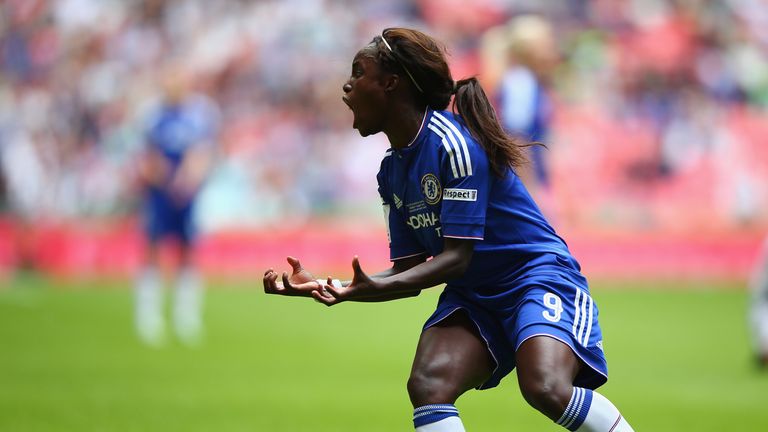 Chelsea issued a statement on Tuesday afternoon pledging their support for Aluko.
"We commend Eni for coming forward and speaking about her experiences," the statement read.
"Chelsea football club finds any and all forms of discrimination abhorrent and it is imperative that players are supported when coming forward to speak about these issues."