Gary Neville on Liverpool's Premier League top-four hopes
Last Updated: 13/03/17 11:50am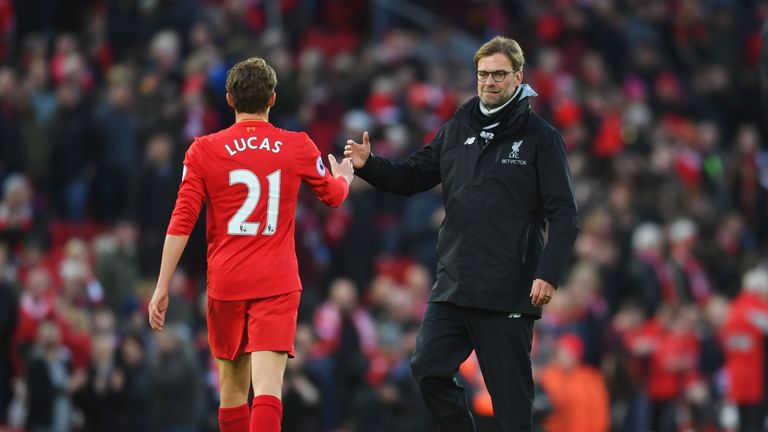 Gary Neville believes that Liverpool have put themselves in a great position to finish in the top four of the Premier League this season.
The Reds beat Burnley 2-1 on Sunday to move five points clear of Arsenal in fifth, although the Gunners do have two games in hand.
Neville says that Liverpool may be the weakest of the six teams fighting for the Champions League places, but their run-in does give them the advantage.
"There are going to be two big clubs and big managers to drop out of that top four," the Sky Sports pundit said on this week's edition of the Gary Neville podcast. "You'd have to say, at this moment in time, if every team had the same games towards the end of the season, I think Liverpool could be in trouble.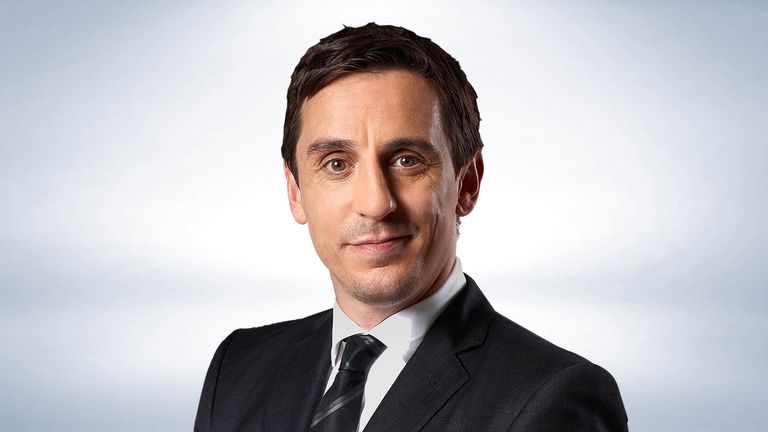 "They could potentially be the weakest in some ways, but the fact they've got a really good run does give them an advantage to get in there. But it's so tight and it changes week by week."
Liverpool came from behind to beat Burnley at Anfield on Sunday, but still struggled for large parts against a side who haven't won on the road all season.
Jurgen Klopp's side have an exemplary record against teams around them in the table, but all five of their defeats this season have come against clubs currently in the bottom half, and Neville believes this is an issue they must address.
"I'm not sure it is psychological because it's happened so many times this year," he said. "I think there's a style and tactical issue in terms of how Liverpool play.
"We've seen some incredible performances from them in big games where teams have come at them and are open and expansive. But when Liverpool play a team who sit back and go into their shape, they don't seem to have a Plan B.
"This current Liverpool are held back by the fact they haven't got the strongest squad, but they have been helped this season by the fact they've got a good programme.
"They don't have a Plan B in terms of being able to control the game in a different style, and when teams don't allow them to use their energy to press they're far less effective. They have a great chance of getting into the top four, but they do have to overcome this style problem."
Listen to this week's edition of the Gary Neville Podcast!