Thierry Henry: Alexis Sanchez and Olivier Giroud could work up front for Arsenal
Last Updated: 14/08/16 5:33pm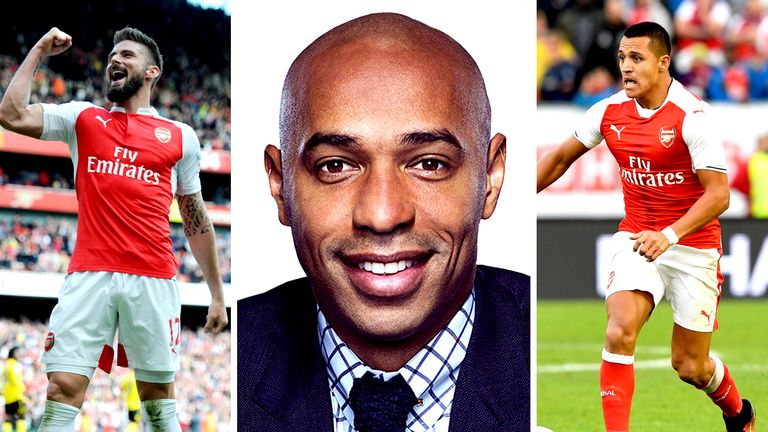 Thierry Henry has a potential solution to Arsenal's striker shortage - play Alexis Sanchez up front with Olivier Giroud.
Jamie Vardy snubbed a move to the Emirates earlier this summer, while long-term target Gonzalo Higuain moved to Juventus, and it remains unclear if Arsene Wenger will bring in a striker before the transfer window closes on August 31.
But Arsenal legend Henry says Giroud's performances with France at Euro 2016 and Sanchez's displays for Chile at Copa America indicate the duo could form a useful partnership ahead of their season opener against Liverpool, live on Sky Sports on Super Sunday.
"People are calling for a striker, but I wonder if it would be a good situation if Sanchez could play behind Giroud," he told Sky Sports.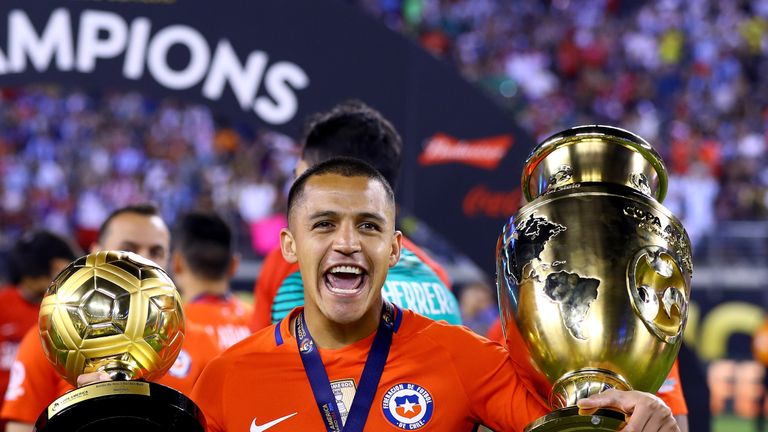 "We saw at Euro 2016 what Giroud can do when someone is close to him. I don't mean a number 10, I mean a number nine; someone who can run in behind.
"Giroud is very good in the air, but if he plays with Mesut Ozil he stays underneath him. You saw with France what Giroud can do when he has a guy like Antoine Griezmann who can run behind and beyond him.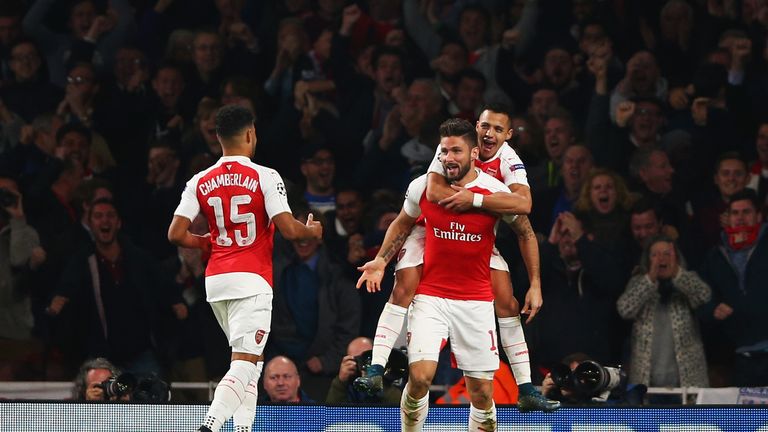 "Giroud can flick, he can hold and he is clever, but I would like to see a strike-force so he can share the tally of goals in a season with another guy.
"You saw with Chile what Sanchez can do when he plays up front in a free role away from the wings, where it is not easy to score goals because you have to stay there and track back. That could be the guy we are looking for.
"People will ask me, 'where do you put Ozil?' He could be on the wing and he is clever enough to play wherever. The wingers at Arsenal tuck in early and he might need to run a bit more in that situation.
"I just think when you have a guy like Sanchez and you saw how great Giroud was with a player running beyond him, then it could be a great partnership."
Henry highlighted goals scored by Griezmann at Euro 2016 against Republic of Ireland and Iceland as examples of Giroud's ability to work with another striker.
He added: "Giroud can give you the right ball at the right time, he can see a pass and he loves a one-two - but if you play underneath him it's not so effective.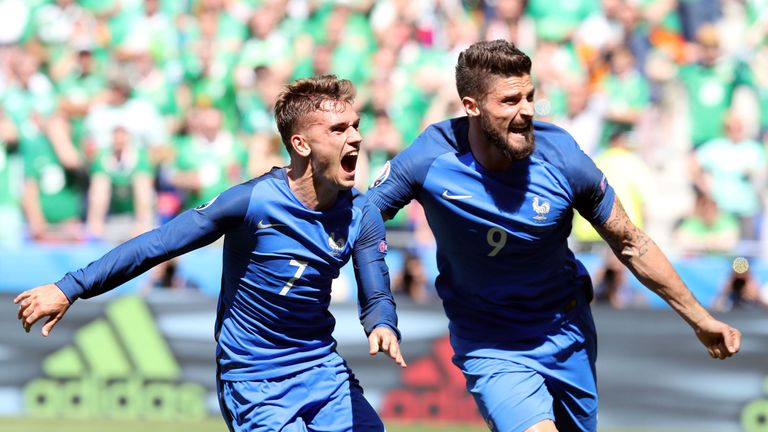 "Against Republic of Ireland, he flicked it and Griezmann appeared to score the goal. Against Iceland, he let it go through his legs and Griezmann appeared and scored.
"The goal against Ireland was not France outplaying their opponents, it was a long ball and Giroud went into battle and they scored from it.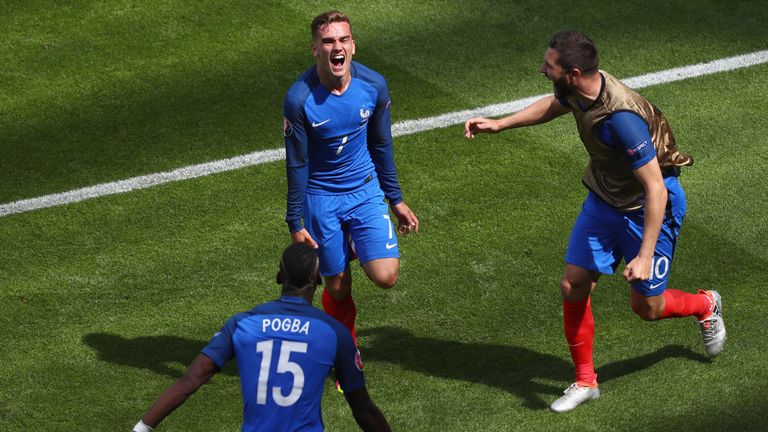 "Obviously he doesn't have the speed to do it himself, but I look at Emile Heskey and Michael Owen or Niall Quinn and Kevin Phillips and this could be similar.
"It's an option when you are under pressure if you have two guys who are up there and can combine. I am far from being a coach, but it's an idea.
"If you can't get a striker, then why don't you utilise Sanchez?"