Thierry Henry recalls four famous north London derby moments
Last Updated: 28/04/17 11:23am
Thierry Henry enjoyed plenty of success against Tottenham over the course of his playing career.
The Sky Sports analyst never lost in 11 games against Arsenal's local rivals, a statistic he's particularly proud of.
We asked Henry to talk us through his best moments from the fixture ahead of Arsenal's visit to Tottenham, live on Sky Sports on April 30.
March 2000 - Arsenal 2-1 Tottenham
Henry scored the winner from the penalty spot after Chris Armstrong cancelled out his early own goal with a 31st-minute equaliser for Spurs.
HENRY SAYS: "My first north London derby. It was a special one. I didn't play the first game at the Lane because I was injured.
"It was weird because you always have guys in the dressing room that have been at the club for a very long time and it hyped up the game.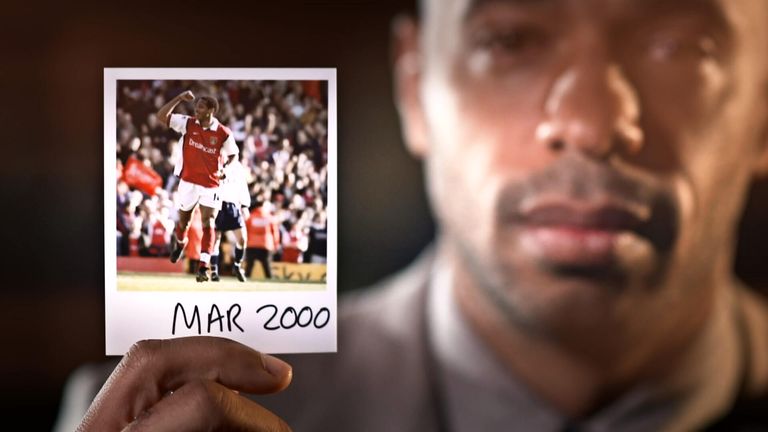 "I'm not going to lie, I didn't know too much about it. I had heard about it. When you play Tottenham it's a different game.
"Especially Pat Rice, being an Arsenal man, he would say, 'This is the game you want to play Thierry, it's different. You have played in World Cups and big tournaments but this is the game you want to play'.
"You could sense the tension in the week and I couldn't understand why people were so edgy. Then you start to understand in north London, it does matter for the fans.
"I sensed it on the day and you could see I celebrated in front of the Tottenham fans with a bit of anger after the penalty. It started to come through me and I began to understand."
November 2002 - Arsenal 3-0 Tottenham
Henry's stunning opener sent Arsenal on their way to a comprehensive victory. The Frenchman picked up possession in his own half, beat Matthew Etherington and Stephen Carr, and curled past Kasey Keller with a composed finish.
HENRY SAYS: "We had played in the Champions League before and I made a run coming from the left. I tried to play Freddie Ljungberg through and I remember going home and thinking, 'Why didn't you go yourself? Just go and finish it'.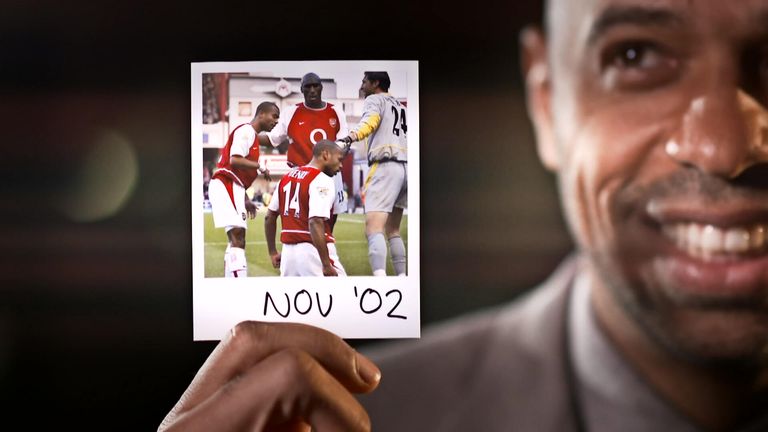 "So that time there was no way I was going to pass that ball. I should and could have passed to Dennis Bergkamp on the far left.
"I said to myself, 'You didn't pass to Dennis, you need to make sure you score because if not you're in trouble!'"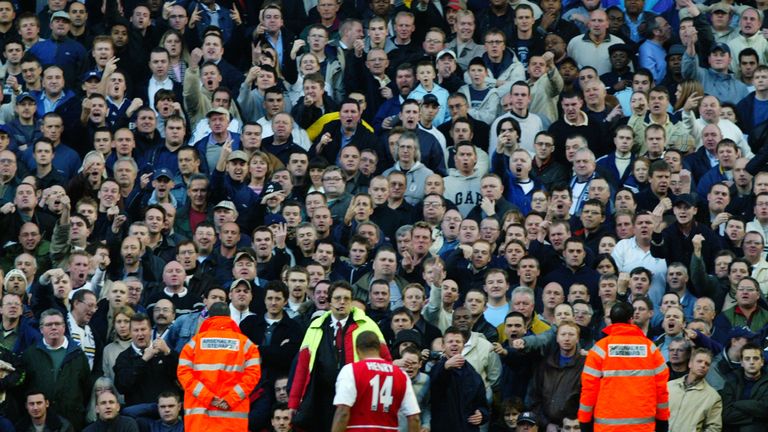 April 2004 - Tottenham 2-2 Arsenal
Arsenal clinched the title at White Hart Lane thanks to a 2-2 draw. Patrick Vieira and Robert Pires put the Gunners in front before Jamie Redknapp pulled a goal back for Spurs. Jens Lehmann conceded a late penalty, allowing Robbie Keane to level.
HENRY SAYS: "It was kind of weird because I remember we had orders from the police not to over-celebrate if we won the title there.
"In all fairness we all said we understood because it might go too far. We went 2-0 up then they came back. Jens Lehmann did what Jens Lehmann did sometimes. They came back into the game and drew 2-2.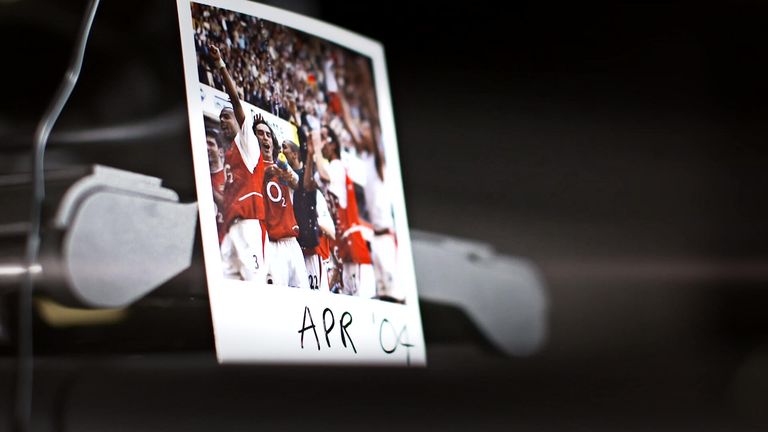 "They started to celebrate like they won the league so I thought, 'Wait, do they actually realise we just need a point to be champions?'
"I said to Ashley Cole at the final whistle, 'Now we are going to celebrate'.
"We wanted to be humble at the beginning of the game but you want to celebrate a draw? Really? We just needed a point!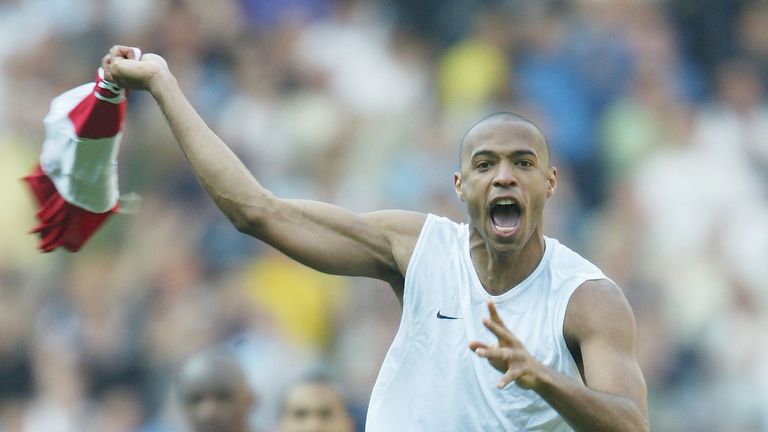 "We celebrated and the pictures are there to prove it now. It was always important to have the last laugh and the story will tell you we won the league at the Lane, and it wasn't the first time by the way."
April 2006 - Arsenal 1-1 Tottenham
Henry stepped off the bench to ensure Arsenal's final north London derby at Highbury did not end in defeat. The Gunners would pip Spurs to fourth place that season, securing Champions League qualification.
HENRY SAYS: "The last ever north London derby at Highbury. I remember the boss turning the page and I saw I was on the bench. I wasn't too happy.
"In my mind, it was the last derby and I was not starting. Highbury for me was my favourite stadium and always will be.
"It was one of the first times when Tottenham really dominated the game. They bossed the match and on the day Michael Carrick was unplayable.
"At one point he dribbled past one, two, three defenders but missed an open goal. They were in total control.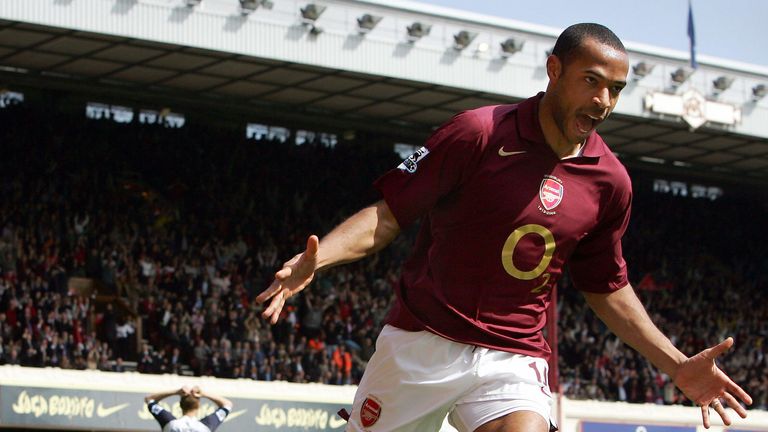 "Then I came on and they scored that goal when they apparently didn't see Emmanuel Eboue on the ground.
"At the end of the day, it is what it is, you should play to the referee's whistle. We stopped and Robbie Keane scored, celebrating in front of their fans.
"I felt sick so that celebration you see from me is pure anger and rage. We all know what happened at the end of that season again. We had the last laugh.
"I had the opportunity to play in 11 north London derbies and I didn't lose one. It is always something I am proud of. Obviously you can't do it alone and we had one hell of a team."
Watch Tottenham host Arsenal in the north London derby live on Sky Sports on April 30