Blogs & Opinion
Guillem Balague:
Recent Comments:
"Hi Guillem, all of this hype sourounding jose mourinho and the saying that the wave is swinging for real madrid right now. But once Jose leaves and it does seem that he will if not this... " View all comments
"wonderfull column as always...I think Madrid have a better chance of winning the Cup game in all of these 4 games. This is because Mourinho can play any system and not worry about how ... " View all comments
Opinion Archive:
December (3 posts)

November (1 post)

October (2 posts)

September (5 posts)

August (4 posts)

July (5 posts)

June (12 posts)

May (3 posts)

April (6 posts)

March (4 posts)

February (4 posts)

January (4 posts)

December (1 post)
Guillem Balague: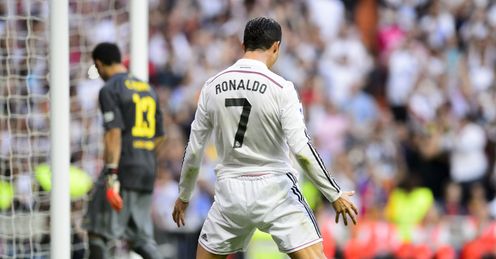 Guillem Balague
Guillem Balague blogs on creating The Making of Ronaldo, a documentary on the Real Madrid star's rise.
Other Football Experts:
Latest Posts in Football:
Latest News
Chelsea will be top of the Premier League table on Christmas Day after beating Stoke 2-0 at the Britannia Stadium.
Liverpool and Arsenal can forget about winning trophies until they learn how to stop the opposition, says Gary Neville.
Jose Mourinho says his Chelsea players were "amazing" after they beat Stoke 2-0 to go three points clear of Man City.
Former PFA chairman Clarke Carlisle has suffered serious injuries after being hit by a lorry.
Sami Hyypia has left Brighton after the club accepted his resignation as manager.
Features

Adam Bate looks at how Chelsea showed in their 2-0 win at Stoke City on Monday Night Football that they have the toughness as well as the quality needed to win the Premier League title this season...

"It was a bizarre game and lots of unusual things happened." That was how Sky Sports pundit Alan Smith summed up Liverpool and Arsenal's thrilling 2-2 draw on Super Sunday.

Adam Johnson once again grabbed the headlines in the Tyne-Wear derby, finding the net at St James' Park for the third season in a row to help Sunderland to a record fourth-straight victory over arch rivals Newcastle in the Premier League.