Blogs & Opinion
Latest Posts:
Chris Kamara
Chris Kamara says Alan Pardew needs results and explains why referees must visit football clubs.
Sky Sports Experts and Columnists: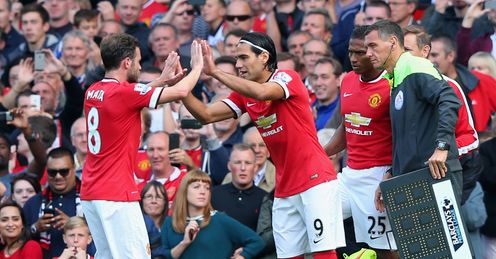 Jamie Redknapp - Jamie Redknapp
Jamie Redknapp says Angel di Maria can follow in the footsteps of Manchester United greats after his QPR masterclass

Niall Quinn - Niall Quinn
Diego Costa has made life easier for Chelsea with his goalscoring, Niall Quinn says

Alex Hammond - Alex Hammond
Alex Hammond looks ahead to the weekend's racing including the feature Betfred Sprint Cup.

Dwight Yorke
Dwight Yorke says Gabriel Agbonlahor must hit double figures after scoring the winner at Liverpool.

Jonathan Davies - Jonathan Davies
Jonathan Davies blogs on injuries, his team's tempo and catching up with Welsh opponents after games.

Alex Hammond
Alex Hammond on a fantastic week at York and picks three best bets for this weekend, including Godolphin's Future Empire

Johnny Phillips - Johnny Phillips
Johnny Phillips meets the latest talented Spaniard to arrive at Liverpool - the explosive if shy Moreno
Best of the Blogs:

Alex Ferguson - Alex Ferguson
With the college football season only two weeks away, Alex Ferguson kicks off the new term with his 10 out of 10...
Most Popular Posts:
Sky Sports Experts:
Recent Comments:
"Hi Guillem, all of this hype sourounding jose mourinho and the saying that the wave is swinging for real madrid right now. But once Jose leaves and it does seem that he will if not this... " View all comments
"Leeds have thrown away too many games this season with our dodgy defence conceding too many soft goals.Scoring goals has not been a problem and i think the play offs are still there to ... " View all comments
"Jamie, superb article as always! I have to say that, as always, you're spot on. Arsenal have no momentum going into the last 5 games and i can't see them getting the results they ... " View all comments
"wonderfull column as always...I think Madrid have a better chance of winning the Cup game in all of these 4 games. This is because Mourinho can play any system and not worry about how ... " View all comments
"Hi Phil, Another interesting & thought-provoking article here! One thing I'd like to know is, if you compare this situation currently with clubs in the NRL in Australia or New ... " View all comments
"I'm a big fan Chris, great column as usual. I'm one of many happy baggies fan, who are hailing Roy Hodgson for the work he has done. Firstly under Di Matteo we played good football but ... " View all comments