Blogs & Opinion
Football:
Latest Posts:
Football Experts and Columnists: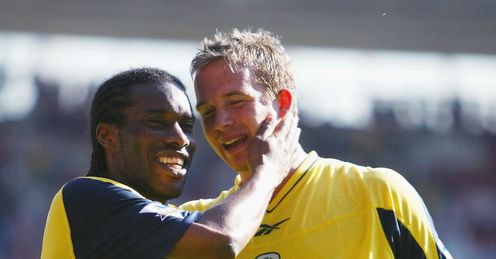 Football League Bloggers
Kevin Davies remembers his enigmatic team-mates after Mario Balotelli's return to form.

Martin Tyler - Martin Tyler
Which champions have better win rates than Arsenal's Invincibles? You might be surprised...

Guillem Balague
Luis Enrique's selection and a lack of transition are to blame for Barcelona's El Clasico loss, says Guillem Balague.

Football League Bloggers
Keith Andrews blogs on Bournemouth's rout of Birmingham, and the factors that led to that result.

Jamie Carragher
Samuel Eto'o scored a brilliant brace and looks a great bit of business for Everton, says Jamie Carragher.

Gary Neville
A draw with Chelsea was Manchester United's best performance of the season, says Gary Neville.

Dwight Yorke
Alexis Sanchez has adapted to life at Arsenal quickly and is consistently delivering, says Dwight Yorke.

Jamie Redknapp
Injuries to key men for Man Utd and Chelsea will test the tactics of both bosses, says Jamie Redknapp.
Most Popular Posts:
Recent Comments:
"Hi Guillem, all of this hype sourounding jose mourinho and the saying that the wave is swinging for real madrid right now. But once Jose leaves and it does seem that he will if not this... " View all comments
"Leeds have thrown away too many games this season with our dodgy defence conceding too many soft goals.Scoring goals has not been a problem and i think the play offs are still there to ... " View all comments
"Jamie, superb article as always! I have to say that, as always, you're spot on. Arsenal have no momentum going into the last 5 games and i can't see them getting the results they ... " View all comments
"It's been the same old season for Arsenal, throwing away silly points at important moments in the season. Mers is right, out hopes of landing the title are over (again) and at the same ... " View all comments
"wonderfull column as always...I think Madrid have a better chance of winning the Cup game in all of these 4 games. This is because Mourinho can play any system and not worry about how ... " View all comments
"I'm a big fan Chris, great column as usual. I'm one of many happy baggies fan, who are hailing Roy Hodgson for the work he has done. Firstly under Di Matteo we played good football but ... " View all comments