Blogs & Opinion
Martin Tyler:
Opinion Archive:
October (4 posts)

September (6 posts)

August (2 posts)

July (4 posts)

June (1 post)
Martin Tyler: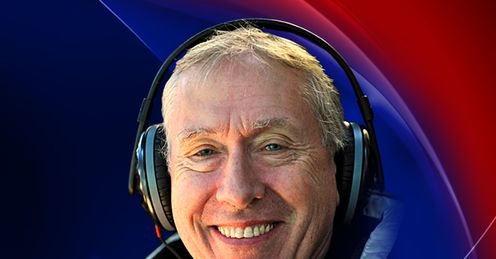 Martin Tyler
Who's used the most players? Are Southampton heading for top four? Martin has the stats...
Other Football Experts:
Latest Posts in Football:
Latest News
Liverpool manager Brendan Rodgers remains fully focused on Wednesday's Champions League match.
Aaron Ramsey is confident Arsene Wenger will lead Arsenal through their bad patch to a successful season.
Watch all 74 of Lionel Messi's Champions League goals, as he becomes the competition's top scorer.
Michael Ballack says Chelsea can win this season's Champions League after their demolition of Schalke.
Glenn Hoddle says Sergio Aguero is the best finisher in football after his display against Bayern Munich.
Features

They were trying to whip up an atmosphere in the Veltins Arena. The crowd were lively and the team were making the right noises. Roberto di Matteo spoke of showing no sentiment but the thought of the former coach putting one over on his old club offered a tempting narrative.

The Case for Klopp

"It is not just the manager, and not just the players - we are all to blame as a group and we need to work our way out of this situation as a group" - Sergio Aguero, November 7.