Blogs & Opinion
Latest Posts:
Jeff Stelling
Why are clubs resting their stars in crucial games? It's costing them three points, says Jeff Stelling.
Sky Sports Experts and Columnists: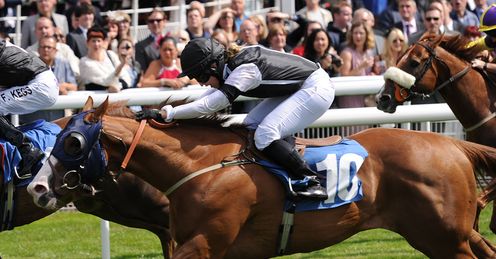 Alex Hammond - Alex Hammond
Alex Hammond looks ahead to another big weekend of racing

Paul Merson - Paul Merson
Paul Merson predicts the weekend scores and says Chelsea will only avoid defeat if Diego Costa plays.

Football League Bloggers - @Kevin__Davies
Kevin Davies selects the five most influential footballers in his life, from childhood to the modern day.

Barrie vs Terry
Barrie McDermott and Terry O'Connor go head-to-head with their Super League play-off predictions...

Gary Neville
Gary Neville says Manchester City must learn to see games out if they are to win the Champions League.

Alex Hammond - Alex Hammond
Alex Hammond looks ahead to the weekend's racing including the feature Betfred Sprint Cup.

Ed Chamberlin
Ed Chamberlin can't wait for Man City-Chelsea on Super Sunday and gives his early Ryder Cup tips.

Jamie Redknapp
Jamie Redknapp isn't concerned after the English clubs made their worst ever Champions League start.

Martin Tyler - Martin Tyler
The best goalscoring streaks and the Premier League's oldest and youngest... here's Martin!
Best of the Blogs:

Alex Ferguson - Alex Ferguson
Alex Ferguson rounds up the latest MLB Play-Off connotations and attempts to pick out the contenders.
Most Popular Posts:
Sky Sports Experts:
Recent Comments:
"Hi Guillem, all of this hype sourounding jose mourinho and the saying that the wave is swinging for real madrid right now. But once Jose leaves and it does seem that he will if not this... " View all comments
"Leeds have thrown away too many games this season with our dodgy defence conceding too many soft goals.Scoring goals has not been a problem and i think the play offs are still there to ... " View all comments
"Jamie, superb article as always! I have to say that, as always, you're spot on. Arsenal have no momentum going into the last 5 games and i can't see them getting the results they ... " View all comments
"wonderfull column as always...I think Madrid have a better chance of winning the Cup game in all of these 4 games. This is because Mourinho can play any system and not worry about how ... " View all comments
"Hi Phil, Another interesting & thought-provoking article here! One thing I'd like to know is, if you compare this situation currently with clubs in the NRL in Australia or New ... " View all comments
"I'm a big fan Chris, great column as usual. I'm one of many happy baggies fan, who are hailing Roy Hodgson for the work he has done. Firstly under Di Matteo we played good football but ... " View all comments