Blogs & Opinion
Charlie Webster:

Charlie Webster: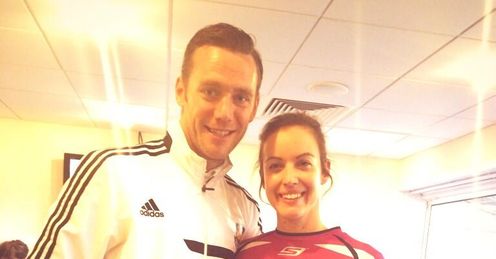 Charlie Webster
An emotional day as Charlie Webster completes her epic charity challenge at West Ham.
Other Speedway Blogs:
Latest Posts in Speedway:

Kelvin Tatum
Kelvin Tatum reflects on the 'most exciting' season he can remember - and Poole Pirates' heroics......

Kelvin Tatum
Lakeside can make it two wins over Belle Vue Aces in four days, says Kelvin Tatum, but it'll be close!...

Kelvin Tatum
Swindon are struggling this season but will fancy their chances at Birmingham, says Kelvin Tatum....
Latest News
Leicester have moved to sign experienced Denmark international Bjarne Pedersen for the new Elite League season.
Newcastle veteran Christian Henry has confirmed his return to the Brough Park club.
Swindon team boss Alun Rossiter has confirmed that Grzegorz Zengota is the latest signing for the 2015 season.
Club legend Peter Karlsson will return to Wolverhampton as their captain for the new season.
British youngster Zach Wajtknecht has been presented with the Pinhard Trophy for 2014.
Features

Whether they are reaffirming their commitment to existing teams or swapping helmets altogether, the 2015 Elite League teams are starting to take shape with big-name riders being snapped up.

The sporting theatre offers unadulterated highs and soul-destroying lows on a weekly basis and the past seven days have once again delivered moments of sheer quality, matched by adrenaline-fuelled madness.

Follow @SkySpeedway on Twitter for all the latest news, info and updates from the world of Speedway.