I was shocked when I heard the Liverpool owners had sacked Kenny Dalglish, but I think they have earned the right to make such a tough decision.
I always felt that John W Henry and Tom Werner might be putting themselves in a really difficult position when they appointed Kenny. He is such an iconic figure at Liverpool, and if things didn't work I thought they would risk the chance of alienating a large number of Liverpool supporters and that's the dangerous position that they find themselves in now.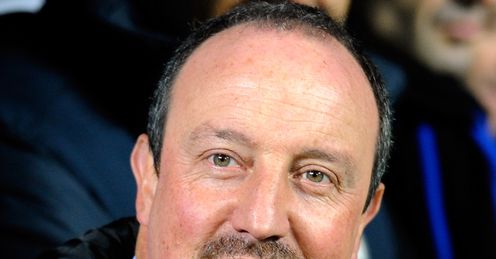 I do, however, understand why they made the decision to part ways with Kenny, because in terms of the Premier League they are a million miles away from where they both need and should be with the money that they have spent in the last 18 months.
The Fenway Sports Group demand the financial income that comes from finishing in a Champions League spot, and beating a Championship team on penalties to win the Carling Cup final obviously wasn't sufficient for them.
We saw what happened when Roy Hodgson took the reins for a short period, so can they take that chance again. There's talk of Roberto Martinez and Brendan Rodgers... but will the fans afford them the time that Hodgson wasn't?
Jeff Stelling
Quotes of the week
It's clear there is no room for sentimentality in football, that's for sure, and FSG are not in this for the love of Liverpool. That's not a criticism of them - they're businessmen and like other businessmen they want to see a return on their investment.
But it's also important to recognise how much they have done for Liverpool. They came in after the regime of the previous American owners, Tom Hicks and George Gillett, when financially things could hardly have been any bleaker, and they've backed them by spending in the transfer market.
Unfortunately the signings they made in the summer haven't worked out so far and Kenny was forced to chop and change ad nauseam to try and get the right blend, but it never really happened.
Badly advised
Kenny argued that they had played a lot better football this season, and it's true they were unlucky in front of goal - hitting the woodwork more times than any other team.
But I think he was badly advised with his dealings with the media and consequently the club's image has suffered, in particular over the Luis Suarez-Patrice Evra incident which was really badly handled.
Americans are generally very media conscious and I'm sure that played a part in their decision. Kenny is a strong character and it would've needed a strong character to tell him that he wasn't handling it in the right way, but there didn't appear to be anyone doing that.
The departure of Ian Cotton (director of communications) and Damien Comolli (director of football) before Kenny suggests they're looking to restructure the whole club, but appointing the right manager is by far their most important thing now.
There is a question mark over what kind of manager they can attract because without Champions League football it is a less attractive job than it might have been.
The other question is do they dare risk putting someone in charge who has not been at a big club in the past? Football clubs don't come much bigger than Liverpool and supporters don't get any more fanatical than Liverpool's.
We saw what happened when Roy Hodgson took the reins for a short period, so can they take that chance again. There's talk of Roberto Martinez and Brendan Rodgers who are both fantastic managers and wonderful men, but will the fans afford them the time that Hodgson wasn't?
Ridiculous
Andre Villas-Boas has moved in as the bookies favourites but that would be a ridiculous appointment after his experience at Chelsea. A few bad results and the fans would be on his back.
There seems to be a bit of movement behind appointing a young dynamic manager but maybe people should take a closer look around the Premier League and see who is in charge of Manchester United, Arsenal and Tottenham Hotspur - three teams which finished in the top four.
Sir Alex Ferguson, Arsene Wenger and Harry Redknapp are mature and experienced and can handle all the crises that come their way. Liverpool should be looking for managers of the same ilk - people with major experience of managing a big European side.
One name that has popped up which fits that bill is Rafael Benitez. A lot of Liverpool fans only remember the good times under Rafa and that is something which has been reflected in the fans' polls, with the former Valencia boss topping the list for who should succeed Kenny.
It's fair to say he did have to work under a very difficult regime under Gillett and Hicks and I'm sure he would bite the hands of the new owners off for another chance to manage the club again.
It would definitely be a popular choice among the red half of Merseyside, and one that certainly wouldn't surprise me...
Comments (42)
Andy Win (Wigan Athletic fan) says...
Didier Deschamps ... understands the prem and it's pressures and has worked wonders with previous clubs on lower budgets that he could wor with at Liverpool
Posted 17:23 22nd May 2012
Mark Moore (Manchester City fan) says...
I'm suprised no one has mentioned Sven? If re-structuring a team is what you need then he is your man!
Posted 17:06 22nd May 2012
Kevin Mccarthy (Liverpool fan) says...
Two options: Rafa or Pep. Tried, tested and proven Martinez or Rodgers could be good given time but owners will not be looking at what could possibly happen in five years time - they want immediate results - otherwise they should have kept KK! More than happy to get Rafa back - 2 Champions league finals, one FA CUP, one second place - What we'd give for that again - yes his last season and a half was not great but then his hands were pretty tied.
Posted 21:05 18th May 2012
Sean Caan (Liverpool fan) says...
Look compared to where we are now and have been for almost 3 years, yes Rafa's reign was above average and he had his hands tied by the owners. The saga with Robbie Keane, Gareth Barry and Alonso which resulted in Xabi's departure ultimately lost our momentum and we fell downward. The only thing is he was annoying at times with the media, always late with subs, ruined Ryan Babel by never playing him. But he did pick some excellent players like Torres, Xabi, Masch, Agger, Skerts, so he def has a knack for picking players. If its between him and a lesser team's manager or a young European with no experience in the prem then yes we should bring back Rafa.
Posted 20:29 18th May 2012
Abid Ahmed (Liverpool fan) says...
everyone wants rafa back, the polls comments on lvierpoo lfc official site forums and other sites like echo prove it, fsg bring back rafa
Posted 20:28 18th May 2012
Paul Lane (Liverpool fan) says...
Who are all these people calling for Rafa back? Surely just those who think only of Instanbul, do these people not remember the dire football we played in his final 2 seasons which reminded me only too much of the end under Houllier, I don't see many saying bring back Gerard! Also how he alienated Alonso forcing him to leave. True he did make sum very good signings like Pepe, Torres, Mascherano, Skrtel, Lucas and Agger. But he was also responsible for the signings of Nunez (remember him?!), Kromkamp, Ngog, Riera...... I could go on! Whoever the owners go for, we as fans have to get behind him 100% and not be negative and start singing for Kenny every time we have a bad game. Lets not forget where we were when they took over the club, we should be grateful, not slagging them off. I say get Pep! If not why not AVB? Come on reds! YNWA.
Posted 18:38 18th May 2012
Michael Perry (Liverpool fan) says...
great, well ballanced and well thought article Jeff, There is talk of NESW restructuring LFC so the manager is effectively just a coach. Bonkers, from owners with no clue abuot football, americans will be the death of us, just look at their decisions, who on earth would hire carmoli, and sanction 35m carroll. With respect, being regected by brendon rogers is embarrasing. They have an advisor with no football expertise, it's like a blind man leading a mental patient. They claim to be fans of moneyball(stats) with key characteristics and emphesis on, unbias, stigma and results, yet over look benitez, a man that finished 2nd the highest point total in LFC prem history. All i can think is that they are after a yes man, disaster for LFC.
Posted 18:26 18th May 2012
Mas A (Liverpool fan) says...
Please bring back Rafa why go for Martinez or AVB they will get bullied by the players we need strong manager like rafa Please bring back Rafa we need Rafa.
Posted 17:30 18th May 2012
Saidi Kikoti (Liverpool fan) says...
Gus Hiddink is a my chois
Posted 16:42 18th May 2012
Mark Higgs (Liverpool fan) says...
Rafa... seriously.... i can't imagine another manager who would be more damaging for Liverpool fc than this guy. Ok, people will harp on about his record for us but the team he left was worse than the team he inherited. The guy's man management skills weren't that great either. people seem to forget his handling of the Alonso affair or even the way he treated Peter Crouch who started scoring goals for fun and then found himself on the bench and i believe that Benitez cost us the 2007 Champions League by not playing him. Benitez as manager, no way, but Benitez the director of football over Roberto Martinez, now i could see that one, bring it on!!!
Posted 16:31 18th May 2012
Denver Armugga (Liverpool fan) says...
I support the return of Rafa .. We still do not have the full sight of the reasons behind his sacking/stepping down. He had signed on for another 5 years 6 months prior so there had to have been assurances given by the then owners which never materialised and strained the relationship. He is intelligent as a manager, gotten LFC the closest to the title in the last decade and has earned the respect of the dressing room. He is available, still resides in Liverpool and has the club close to his heart.
Posted 14:51 18th May 2012
Liverpool Cornwall (Liverpool fan) says...
So many fors and againsts for Benetiz....I reckon they should go back to KD apologise and ask him back for another couple of seasons !!! :)
Posted 14:14 18th May 2012
Mark H (Liverpool fan) says...
rafa is definatly the best man for the job because what he accomplished under gillette-hicks regime was amazing and personally beleive if we had our new owners back then we would of signed aguero as well as other top talent to go on and win the league after we won the champions league. we havent got time to bring in a man that doesn't know the club to 'gel' or 'resrtucture' kenny's appointment was the best move at the time and he did his job- pls i beg for the sake of gerrard and loyal fans, bring back rafa we'll be champions of europe and champions of england.
Posted 14:09 18th May 2012
Jay Moore (Liverpool fan) says...
I agree with Jeff here I think that if someone like Martinez was to get the job I don't think he would be able to do the job required in a short amount of time. I really repect Martinez for the way hes handled himself at Wigan and what he has done there. But I can't help but think, will it be another Hodgson. I think Rafa would do a great job with us, he would finally have the backing of the board and would be able to carry on from the 2nd place he got us to not so long ago. AVB would also be a great manager for us. The reason it didnt work out at Chelsea was because the linkes of Lampard, Drogba and Terry didn't like the philosophy of bringing the youngsters through. They took the management away from him. At Liverpool we are all about breinging the young guys through, the likes of Sterling, Kelly and flanagen would thrive under AVB. In regards to Pep Guardiola, would be a fantastic swoop if we landed him as our manager, but he wouldn't come back to football so soon and personally I don't think he would come to Liverpool at the moment.
Posted 13:55 18th May 2012
John Roberts (Liverpool fan) says...
PLEASE BRING BACK RAFA!!! He is the only man for the job. He has to be appointed. IN RAFA WE TRUST
Posted 13:34 18th May 2012
Pauline Pounder (Liverpool fan) says...
I think Liverpool should appoint Kevin Keegan as manager lets get back to how Liverpool used to play before attacking football and with style.
Posted 13:16 18th May 2012
Gary Newsham (Accrington Stanley fan) says...
I'm not a Liverpool fan, so you might argue not worthy of commenting here, but I do recall Rafa was all about how much he could spend. He also applied the same pressures to have a blank cheque book at his other clubs. Before long, he'll split Liverpool again with his complaints about not having enough funds made available to him from the new regime, however much then grant.
Posted 12:51 18th May 2012
Wayne Richards (Liverpool fan) says...
my choice wouldnt be rafa for the liverpool job i can see why a lot of fans want him back as he got us to 2 champions league finals and we challanged for the league 1 season but come on guys look at most ov the signings he made- nunez, josemi, zenden, pellegrino, gonzalez, kromkamp, voronin, pennant, insua, ngog, degan,riera, aquilani this is the guy rafa got after alonso, morientes ye he was good in spain but never deliverd for us, peter crouch ye he done ok for us but come on we are liverpool guys, then there is robbie kean cost us £20 million ye he is a good player but as i said we are liverpool and we payed at least 10 million to much for him and there are many more signings like this aswell so guys those are rafas signings hope i dont need to say anything else as those signings were shocking and thats a understatment. As for my choice for the job its between 2 for me martinez or avb but think martinez should get it know he aint got much experiance i know but he will get us playing good forward thinking football and really think he will get liverpool back were they belong and could be at the helm ov our team for years to come so come on liverpool board get some one ambitious and young and FRESH lets not go back in time and get rafa we want the premier league so come on martinez you never walk alone
Posted 12:44 18th May 2012
Michael Cunliffe (Liverpool fan) says...
rafa i like alot love to see him back at the club with carra as number 2 but if we want to go forward and not look in the past i would take in guardiola if he would come i still think king kenny should be still there but he not dont even think of bring in a v b no chance that would be a backwoods step for me as a liverpool fan americas should listen to the liverpool fans we no whats best for are club
Posted 12:38 18th May 2012
Barry Scanlon (Liverpool fan) says...
Bring back Rafa! It's a complete no brainer for me and for our beloved club. I beleive he will succeed again under the new regime and I have no doubt given time he will build a fantastic squad and get us back to where we belong!
Posted 12:38 18th May 2012