Martin Tyler's stats and facts column is here!.
Every week he will be here to offer you statistical gems to make your day, impress your mates and, on occasion, to settle the odd bet.
Sky Sports' voice of football and his back-up team of experts are here to answer your questions and queries on all things statistical and historical from the beautiful game.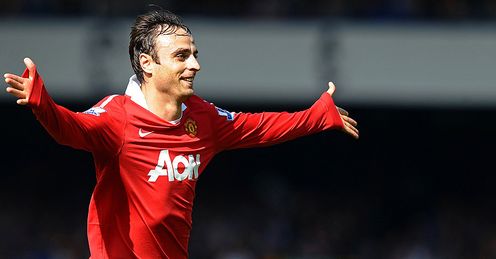 If you have spotted something from a game or have been stumped by a pub quiz question, simply email skysportsclub@bskyb.com and he will do his best to help.
Tyler's Starting Stat - Ton up for Chelsea
Chelsea's second goal against Blackpool was the 100th they have scored in all competitions in 2010, which is remarkable when you think it was only September 19. The game was also the 12th time they have hit four or more in the last 34 Premier League games - and in those league games they have mustered 105 goals.
The Blues have now won their last seven Premier League games, scoring 38 goals, and have won their last eight home games in the league, scoring 39 goals. In fact, the last 34 Premier League goals at Stamford Bridge have all been scored by Chelsea players, stretching back to John Carew's equaliser for Aston Villa in March. They went on to score seven that day - and we will be keeping a close eye on how many they score for the remainder of the calendar year.
WITH OR WITHOUT TWO
Martin. Can you tell me the last time Chelsea played a league game without both John Terry and Frank Lampard, as was the case against Blackpool? I don't think it has happened very often. Also what is our record like without them compared to when they are both playing? Matt C (Chelsea fan)
MARTIN SAYS: Our friends at Opta have told us that Sunday's game with Blackpool was only the 18th time in the last 10 years that Chelsea have started a Premier League game without both of the players you mention. That's a total of 361 games out of 379 games that they have both missed in the last decade. The last occasion was February 2, 2008 when Chelsea drew 1-1 at Portsmouth. As we discussed in commentary, Claude Makelele was captain on that day.
The Premier League games Chelsea have played without Lampard and Terry in the last 10 years are as follows:
23/09/2000: Man Utd 3-3 Chelsea
01/10/2000: Chelsea 3-0 Liverpool
14/10/2000: Sunderland 1-0 Chelsea
21/10/2000: Chelsea 6-1 Coventry
28/10/2000: Chelsea 3-0 Tottenham
12/11/2000: Chelsea 1-1 Leeds
18/11/2000: Charlton 2-0 Chelsea
25/11/2000: Everton 2-1 Chelsea
31/01/2001: Chelsea 3-1 Newcastle
03/02/2001: Leicester 2-1 Chelsea
07/05/2006: Newcastle 1-0 Chelsea
29/12/2007: Chelsea 2-1 Newcastle
01/01/2008: Chelsea 2-1 Fulham
12/01/2008: Chelsea 2-0 Tottenham
19/01/2008: Birmingham 0-1 Chelsea
30/01/2008: Chelsea 1-0 Reading
02/02/2008: Portsmouth 1-1 Chelsea
19/09/2010: Chelsea 4-0 Blackpool
Chelsea's record without either Terry or Lampard reads P18 W10 D3 L5 F34 A17. When both are in the team Chelsea's record for the last 10 years is: P269 W182 D54 L33 F531 A182.
Chelsea score an average of 1.97 goals per game with them both in the team compared to 1.89 when they are both absent
Chelsea concede an average of 0.68 goals per game when they are both in the team. This rises to 0.94 when they are absent.
Chelsea's win percentage is 68% with them and 56% without them.
I'm sure Chelsea supporters won't be too surprised by those statistics!
A DIFFERENCE CLASS
Martin. Looking at the Premier League table, Chelsea have a goal difference of +20 after five games. Has a team ever done this before and did they go on to win the title? Tim.
MARTIN SAYS: Chelsea's goal difference of +20 is by far the best record in Premier League history. The previous best was +14, which was set by Arsenal in 2004/05 and Newcastle in 1994/95. Interestingly, neither of those two sides went on to win the title that season.
Chelsea and Arsenal both have goal differences in double figures after five games, something which has only been done seven times in the past. Of those seven teams, only two went on to win the Premier League - Manchester United in 2000/01 and Blackburn in 1994/95.
Best Premier League goal difference after five games:
2010/11: Chelsea (20)
2004/05: Arsenal (14)
1994/95: Newcastle (14)
2000/01: Man Utd (11)
1997/98: Blackburn (11)
2010/11: Arsenal (10)
2006/07: Chelsea (10)
1993/94: Liverpool (10)
1994/95: Blackburn (10)
BERBA MAKES HISTOR-THREE
Hi, Martin I love your column. My question is how many players have scored a hat trick in the Manchester United vs. Liverpool fixture? Ryan (Manchester United fan)
MARTIN SAYS: According to the Liverweb website, Dimitar Berbatov's treble was the 11th in the history of Manchester United v Liverpool clashes and was the fifth by a United player. He was also the first to score three for Manchester United against Liverpool since Stan Pearson did so in 1946 and became only the third man to score a hat-trick in this fixture since the Second World War (the other being Liverpool's Louis Bimpson in 1953). Interestingly, the first ever hat-trick Liverpool ever conceded was scored by a Manchester United player - James Peters in November 1895 and only one player has scored a hat-trick on an away ground in the fixture, that being Liverpool's Fred Howe in 1936.
Manchester United hat-tricks against Liverpool:
| | | | |
| --- | --- | --- | --- |
| Date | Player | Competition | Result |
| 19/09/2010 | Dimitar Berbatov | Premier League | MU 3-2 Liv |
| 11/09/1946 | Stan Pearson | Division 1 | MU 5-0 Liv |
| 05/05/1928 | Joe Spence | Division 1 | MU 6-1 Liv |
| 07/09/1907 | Sandy Turnbull | Division 1 | MU 4-0 Liv |
| 02/11/1895 | James Peters | Division 2 | MU 5-2 Liv |
Liverpool hat-tricks against Man Utd:
| | | | |
| --- | --- | --- | --- |
| Date | Player | Competition | Result |
| 22/08/1953 | Louis Bimpson | Division 1 | Liv 4-4 MU |
| 21/11/1936 | Fred Howe | Division 1 | MU 2-5 Liv |
| 28/08/1926 | Dick Forshaw | Division 1 | Liv 4-2 MU |
| 19/09/1925 | Dick Forshaw | Division 1 | Liv 5-0 MU |
| 25/03/1908 | Bill McPherson | Division 1 | Liv 7-4 MU |
| 22/04/1905 | Sam Raybould | Division 2 | Liv 4-0 MU |
DOUBLE TREBLES
Hi, I was watching the Man United v Liverpool match on Sunday 19th September and saw Berbatov score a great hat trick and Gerrard score twice. I was just wondering when was the last time two players scored hat tricks in the same game from opposing teams. Many thanks, Chris (Spurs fan)
MARTIN SAYS: There has only been one occasion in Premier League history when two players from opposing teams have scored hat-tricks. Back on December 15, 2007 Roque Santa Cruz scored a hat-trick for Blackburn Rovers against Wigan - only to see his side lose 5-3. And to make matters worse, Wigan striker Marcus Bent also scored a hat-trick in that game. Speaking of Marcus Bent, he made his debut for his eighth different Premier League club (Wolves) on Saturday. I will be going to see if he can score against one of his previous employers, Wigan Athletic, in a couple of weeks time.
There has been one instance of two players from the same team scoring hat-tricks. That occurred when Arsenal's Jermaine Pennant and Robert Pires both scored trebles in Arsenal's 6-1 win over Southampton on May 7, 2003.
If Gerrard had scored a third he would have become the first player to score a hat-trick against Manchester United at Old Trafford in the Premier League. Indeed, only one player has ever scored a Premier League hat-trick against United, David Bentley for Blackburn in February 2006 (Egil Ostenstad thought he had done it for Southampton in October 1996, but one of his goals was later awarded as a Denis Irwin own goal).
THREES AND COUNTRIES
Hi Martin. We all saw a Bulgarian score a hat-trick on Sunday and I was wondering how many different nationalities have scored hat-tricks in the Premier League. I assume English players have scored the most, but which country has the most hat-tricks apart from England? Sal (Manchester United fan)
MARTIN SAYS: There have been 213 hat-tricks in Premier League history, of which 113 have been scored by Englishmen. That means Dimitar Berbatov's treble against Liverpool was the 100th to be scored by a non-Englishman in the Premier League. Apart from Englishmen, players of 31 other nationalities have scored Premier League trebles.
In terms of the number of hat-tricks scored by non-Englishmen, the breakdown is as follows:
1. France (14)
2. Holland (11)
3. Norway (8)
4. Scotland (6)
5. Ivory Coast, Nigeria, (5)
7. Italy, Trinidad & Tobago, Wales (4)
10. Ireland, Russia, Spain, Togo, Zimbabwe (3)
14. Argentina, Brazil, Bulgaria, Australia, Czech Republic, Germany, Ghana (2)
20. Costa Rica, Finland, Iceland, Israel, Jamaica, Paraguay, Portugal, Senegal, Sweden, Yugoslavia (1)
However, if you're looking at the number of individual players to score a hat-trick from each country, then the table changes (as, for example, eight of France's hat-tricks have been scored by Thierry Henry). France, Norway and Scotland lead the way in this sense with five hat-trick scorers each. The Frenchmen are Eric Cantona, Thierry Henry, Nicolas Anelka, Sylvain Wiltord and Robert Pires; the Scots are Gordon Strachan, Gary McAllister, Kevin Gallacher, Duncan Ferguson and John Hendrie, while the Norwegians are Steffen Iversen, Tore Andre Flo, Ole Gunnar Solkskjaer, John Carew and Jan Age Fjortoft.
Two countries can boast four individual hat-trick scorers in Holland (Jimmy Floyd Hasselbaink, Ruud van Nistelrooy, Dennis Bergkamp and Marc Overmars) and Wales (Robert Earnshaw, Dean Saunders, Mark Hughes and Gary Speed)
Premier League hat-tricks (individual scorers, excluding Englishmen):
1. France, Norway, Scotland (5)
4. Holland, Wales (4)
6. Italy, Ivory Coast, Nigeria (3)
9. Brazil, Czech Republic, Germany, Russia, Zimbabwe (2)
14. Argentina, Australia Bulgaria, Costa Rica, Finland, Ghana, Iceland, Ireland, Israel, Jamaica, Paraguay, Portugal, Senegal, Spain, Sweden, Togo, Trinidad & Tobago, Yugoslavia (1)
HARRY'S HUNDRED
Hi Martin. It was recently mentioned that Harry under Tottenham Hotspur had reached his 100th game in charge. I was wondering what was the breakdown of his losses, draws and wins in his first 100 games. Bradley Clarke (Tottenham fan)
MARTIN SAYS: Saturday's game against Wolves was Harry Redknapp's 100th game in charge of Tottenham in all competitions and we have broken down his performance for you Bradley.
Redknapp has taken charge of 73 Premier League games since arriving at White Hart Lane in October 2008, winning 37 of them - a win ratio of more than 50%.
Redknapp's league record at Tottenham:
| | | | | | |
| --- | --- | --- | --- | --- | --- |
| Season | Played | Wins | Draws | Losses | Win % |
| 2008/09 | 30 | 14 | 7 | 9 | 46.7% |
| 2009/10 | 38 | 21 | 7 | 10 | 55.3% |
| 2010/11 | 5 | 2 | 2 | 1 | 40.0% |
| Overall | 73 | 37 | 16 | 20 | 50.7% |
Redknapp also has a better than 50% win percentage in cup competitions, including the FA Cup, Carling Cup, UEFA Cup and Champions League:
Redknapp's cup record at Tottenham:
| | | | | | |
| --- | --- | --- | --- | --- | --- |
| Season | Played | Wins | Draws | Losses | Win % |
| 2008/09 | 12 | 6 | 3 | 3 | 50.0% |
| 2009/10 | 12 | 7 | 3 | 2 | 58.3% |
| 2010/11 | 3 | 1 | 1 | 1 | 33.3% |
| Overall | 27 | 14 | 7 | 6 | 51.9% |
Overall, Redknapp has won 51 of his first 100 games in charge of Spurs with 23 draws and 26 losses in that period.
Redknapp's overall record at Tottenham:
| | | | | | |
| --- | --- | --- | --- | --- | --- |
| Season | Played | Wins | Draws | Losses | Win % |
| 2008/09 | 42 | 20 | 10 | 12 | 47.6% |
| 2009/10 | 50 | 28 | 10 | 12 | 56.0% |
| 2010/11 | 8 | 3 | 3 | 2 | 37.5% |
| Overall | 100 | 51 | 23 | 26 | 51.0% |
It's clear from these stats that Harry has breathed new life into White Hart Lane both with the wins he's achieved and the style in which he has achieved them. His team has been very lively and entertaining and he clearly has a great eye for a good player.
Tyler's teaser
Fill in your answers to Martin's teaser using the feedback form below - and keep those questions coming in!
Comments (23)
Dave Ryan (Leeds United fan) says...
Hi Martin. Great Column as usual. After watching this Sunday''s Ford Super Sunday, something Andy Gray said about managers and cup replays caught my attention and I was wondering if a manager has switched clubs between a cup game between the clubs and the replay, or a 2 legged tie? I''m not sure if this has ever happened but if it did, i''d love to know who won the tie overall, or the replay. Cheers.
Posted 20:08 26th September 2010
Elvis Smith (Liverpool fan) says...
Liverpool hat-tricks against Man Utd: 22/08/1953 Louis Bimpson Division 1 Liv 4-4 MU Bimpson only scored 2 goals in this game
Posted 16:49 26th September 2010
Elvis Smith (Liverpool fan) says...
Liverpool hat-tricks against Man Utd: you forgot Peter Beardsley 16.09.1990 hatrick in 4-0 win over Man U
Posted 16:32 26th September 2010
Galvin Richards (Manchester United fan) says...
looking at the liverpool v northampton town game i was just wondering wether after 11 penalties are taken from each side will the 12 penalty go to the first kicker or the substitutes
Posted 11:12 25th September 2010
Bill Bowie (Partick Thistle fan) says...
Hi Martin Great stats. But since the hat trick came from cricket, I know that a REAL hat-trick is 3 CONSECUTIVE goals, not just 3 in a game. How many of the 213 hat tricks are real (like Berbatov''s last weekend) ? Thanks Bill
Posted 02:16 25th September 2010
John Mcgregor (Newcastle United fan) says...
since your the stat man, could you tell me this.... how many times has anelka been booked for taking his top off after scoring and been man of the match aswell as been red carded and whats the average corner count in the games that these things all happen in.??
Posted 23:06 24th September 2010
Hanief Mukuddem (Manchester United fan) says...
Martin, i really enjoy reading you column on a weekly basis. By my calculation 143 premier league goals have been scored in 50 matches which is almost 3 a game. The top 3 teams have between them scored 49 goals. Is this tally of goals a record for the first 5 league games ?
Posted 17:24 24th September 2010
Misagh Laghaee (Arsenal fan) says...
Hi Martin, After 24 complete passes, Arsenal could score with Carlos Vela against Bolton. Next match, after 17 passes, they could score against Braga. I want to know, which goals have the record of most complete passes before scoring it at Arsenal. In Premier League and Champions League, this record is for what goals and teams?
Posted 15:39 24th September 2010
Chris S (Manchester United fan) says...
It''s not mentioned above but I remember Peter Beardsley scored a hat-trick for Liverpool against United in 1990
Posted 13:28 24th September 2010
Ian Leathers (Chelsea fan) says...
So Old Firm scores in the Premier League currently; I''m know Barry Ferguson (Rangers and Birmingham), Petrov (Aston Villa and Celtic) and Lovenkrands (Newcastle and Rangershave. Are the over two Celtics Marc Antione Fortune, now at West Brom and Rangers Vignal now at Birmingham?
Posted 13:17 24th September 2010
Graham Robinson (Manchester United fan) says...
Hi Martin, Its not often I''ll stand up in support of Liverpool, but did Peter Beardsley not score a hatrick against Man Utd in a 4-0 win at Anfield in September 1990? Cheers, Graham
Posted 11:31 24th September 2010
Paul Koh (Manchester United fan) says...
Great column! I''ve been searching high and low for this answer but I can''t seem to find it anywhere. Could you put together a team of best free transfers/most high profile free transfers from 2005-2010? I can only come up with: GK - Mark Schwarzer (Middlesbrough to Fulham) can''t think of any defenders apart from Sol Campbell then in midfield we have Michael Ballack (Bayern Munich to Chelsea) Edgar Davids (Inter Milan to Tottenham) Luis Figo (Real Madrid to Inter Milan) David Beckham (Real Madrid to LA Galaxy) Strikers Luca Toni (Bayern to Roma) Michael Owen (Newcastle to Manchester United) with subs Goran Pandev Joe Cole ..... ? Thanks Martin!
Posted 04:46 24th September 2010
Stewart Small (Dundee United fan) says...
The hatrick of penalties question, Paul Hartley scored one for Aberdeen on the first day of the season this year against Hamilton.
Posted 23:50 23rd September 2010
Phil Rees (Swindon Town fan) says...
Hi Martin, love the commentary and the column. Hearing you say that Jermaine Pennant and Salif Diao have played for Birmingham, Liverpool and Stoke it got me wondering; are there any players who currently play in the same premier league side that have played for 4 or more of the same teams- not necessarily at the same time. I have a feeling this may catch you and the opta boys out?! Thanks, Phil
Posted 23:03 23rd September 2010
Ceecee Mcginn (Manchester United fan) says...
Martin, firstly, great job on the column each week - it certainly settles a few bets in my household! Secondly, I was just wondering after watching the Carling cup matches last night and seeing three premiership teams go out on the same night, how often has that happened and what is the record number of premiership teams to be kicked out of the Carling Cup on the same day? Would be grateful if you could answer my question, Thank you :)
Posted 15:11 23rd September 2010
Howard Lilenstein (Aston Villa fan) says...
Love your stats column. In all 6 Carling cup games played played Wed 22 Sept , the side that scored first lost . Wonder if this has happened before in any competition ? .
Posted 13:03 23rd September 2010
Kevin Gillard (Manchester United fan) says...
shola i can answer your question the ball was in a danger area and the rules say that the whistle can''t be blown if the ball and attacking team is in the danger area i.e the last third of the pitch in and around the penalty box i think the ref got it right, im also a man united fan and seen the game against everton and thought the ref blown too early and that was a bitter blow to take after all we should of had that on in the bag long before they scored the 2 late goals, so my conclusion to both incidents is the ref got the man u one wrong and the arsenal one right
Posted 03:33 23rd September 2010
Ronan Burley (Chelsea fan) says...
hi;martin love the column my question is who is the highest paid footballer in the premier league and which team has the highest average of money dished out on their footballers thank you?
Posted 21:59 22nd September 2010
Shola Omotola (Arsenal fan) says...
Martin, Kudos for you illuminating column. I really enjoy it. Please help me with this quation: Why are referees so powerful in football so much so that their decisions, even when evident that they were wrong, are allowed to stand. In most recent time, for example, I recall with nostalgia the manner in which Arsenal conceded an equaliser against Sunderland in the "extra time" of extra/added time. Do you think such a decision was right?
Posted 12:56 22nd September 2010
John L (Sunderland fan) says...
Hi martin, hope you get time to answer my question, Is there a corrolation between teams missing penalties and then going on to lose or draw the game? Just this season Rosicky missed at 1-0 and Arsenal drew 1-1, Cole missed for West Ham vs Bolton at 0-0 and that finished 3-1 Bolton, Pederson missed at Birmingham at 0-0 and Blackburn lost 2-1 and Nani missed vs Fulham at 2-1 and Man Utd drew 2-2 in the end. Thank You and keep up the Column
Posted 11:54 22nd September 2010