As ever, you can follow all the Premier League action this weekend on Sky Sports.
We asked Soccer Saturday expert Paul Merson to look at the fixtures and give us his verdict on where the games will be won and lost.
He's taking a close look at the live games but this season he's also having his say on all of the other matches, too.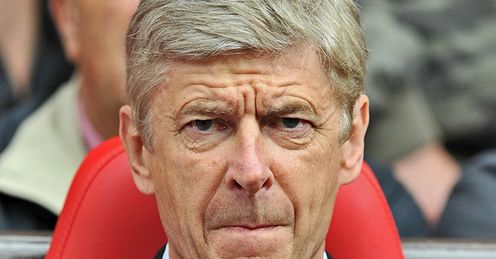 So read on for his shouts and don't forget to let us know your views in the comments box...
Ford Football Special: Everton v Liverpool
12pm, Sat, Sky Sports HD2
I haven't been too impressed with Liverpool lately.
Just because they've paid OTT prices for players, people think they should go and beat anybody, but that's not the case. There aren't many Liverpool players that would even get in the Tottenham team right now.
I wasn't surprised to see them get turned over by Tottenham and they were up against it in the second half against Wolves after playing well in the first half.
I have to say that Luis Suarez is top drawer, he could hurt any team in world football, and I think Andy Carroll will be useful in this game. The two teams will close each other down, there won't be a lot of football played, and he will allow them to get the ball forward more quickly.
If Liverpool play from the back and take too many touches in midfield then Everton will squeeze them up the pitch and take the ball off them, just as Tottenham did, and that's why I think Carroll must play.
I felt Everton were comfortable for long periods against Man City and you can't blame David Moyes for a negative approach in that game. He'll have to play with a recognised forward in this one though and take the game to Liverpool.
The Merseyside derby is usually very cagey because there's so much at stake and Phil Thompson was saying on Wednesday night that this one is massive for both clubs.
It's very hard to call, so I'll play safe and call a draw, but if I had to pick a winner I'd choose Liverpool.
PAUL PREDICTS: 1-1
Super Sunday: Bolton v Chelsea
1pm, Sun, Sky Sports HD1
I don't think Bolton have ever recovered from losing the FA Cup semi-final.
If you look at their results since that game, it's relegation form. They have lost 10 of their last 11 Premier League matches and their only win came against QPR, when they were second best for most of the first half.
I fear for Bolton, I really do. They're in disarray at the moment and the worry for Owen Coyle is that they're letting in goals left, right and centre.
I'm surprised he's been leaving Kevin Davies out because when you're struggling you want players who will put themselves on the line for you. He will work his socks off, even when he's not playing well and defending starts from the front.
They need to beef up and just try to keep a clean sheet against a Chelsea team that was outstanding in Valencia. But for the goalkeeper, they could have had five or six against a team that gave Barcelona the runaround recently.
Frank Lampard was taken off in that game and that tells me he'll play on Sunday. I also think Nicolas Anelka - or possibly Daniel Sturridge - will replace Fernando Torres and try to stretch the game to allow Lampard and Juan Mata time on the ball.
The home fans would be happy with a 0-0 draw, but Chelsea have a good record there and I can't see anything but an away win.
PAUL PREDICTS: 0-3
Super Sunday: Tottenham v Arsenal
3.30pm, Sun, Sky Sports HD1
Football is the ultimate sport and playing football is the ultimate job, yet since I retired I don't miss it because I feel I had my time.
But the North London derby is the one fixture when I wish I could play again. As somebody who was brought up at the Arsenal, this is the ultimate football match.
When I was on my holidays during my playing days I used to ring my dad when the fixtures came out and the first thing I wanted to know was when we were playing Tottenham home and away. That's all I was interested in.
This game still gives me a massive buzz, but for the first time I fear it. I'm not looking forward to it at all. In fact, I'm half hoping my kids want to go to the pictures on Sunday afternoon.
I say that because I make Tottenham big, big favourites. For the first time in a long time their fans will be turning up to White Hart Lane expecting to beat Arsenal.
Maybe that's the only advantage Arsenal have got. There will be a lot of pressure on the home players because, if they go behind, the fans won't be as patient as they would have been in days gone by.
I can't believe how things have changed so quickly. Tottenham are stronger all over the pitch with two good strikers, Gareth Bale on the wing and Scott Parker and Luka Modric in midfield. You'd say their defence is stronger as well, especially when Ledley King's fit. He's world class.
In contrast, Arsenal are like an MFI wardrobe - they're all over the place. You can argue they've won their last three games but that would be covering the cracks. Those wins came against Shrewsbury Town, then 10-man Bolton and then Olympiacos, who are probably the worst travellers in European football.
I cannot see them keeping a clean sheet and Emmanuel Adebayor should rip them apart. I think Wojciech Szczesny has been a shining light and Robin van Persie could play for any team in the world, but when you look at the match-ups all over the pitch, you have to say Spurs are stronger.
That's why I can't see anything but a Tottenham win. I hope I'm wrong, I really do.
PAUL PREDICTS: 3-1
The rest of the weekend's games
Aston Vila v Wigan
PAUL PREDICTS: 1-0
Aston Villa are unbeaten in the league, but as soon as they lose one it will become "they've only won once". They keep on drawing and letting leads slip; they need to be more positive going forward. Villa fans will be expecting a win, but Wigan have been doing okay this season and it will be close.
Blackburn v Man City
PAUL PREDICTS: 1-2
This is a great time to play Man City after a difficult match in Munich. They drew with Fulham after their last Champions League game and they need to get used to playing in Europe. This will be a hard game, but I'll say they'll just get through it because Blackburn aren't good enough.
Man Utd v Norwich
PAUL PREDICTS: 4-1
Norwich thoroughly deserved to beat Sunderland and they could cause a few problems for Man United, who are too open. We saw that when they got let in three goals at home to a run-of-the-mill Basel team in midweek. I expect Man United to win, but Norwich can play with no fear and create a few chances.
Sunderland v West Brom
PAUL PREDICTS: 2-1
I watched Sunderland against Norwich and there was something missing; I don't think you can play Nicklas Bendtner with Stephane Sessignon away from home. But they slaughtered Stoke in their last home game and I think they might get a tight win against a West Brom side that's struggling badly.
Wolves v Newcastle
PAUL PREDICTS: 2-1
Newcastle's form has been surprising and they thoroughly deserved their results against Aston Villa and Blackburn. But I think they're punching above their weight and I'm going for Wolves here because they've got to get back to winning ways again.
Fulham v QPR
PAUL PREDICTS: 1-2
I think QPR will win this West London derby. They were unlucky not to beat Villa last week and I was very impressed when they won 3-0 at Wolves because that's a hard place to go. Fulham have already played half a season and after another European game in midweek I think QPR will be fresher.
Swansea v Stoke
PAUL PREDICTS: 2-0
Stoke are a good team, as we've seen against Liverpool, Chelsea and Man United, but it's hard to cope with the demands of European football. After a tough Europa League game, Swansea will make them chase the ball because they are good in possession. I'm surprising myself because I rarely go against Stoke, but I'm going for a home win.
Follow Saturday's football on Soccer Saturday from 12noon on Sky Sports News HD and then see extended highlights on Football First from 8.25pm on Sky Sports HD2.
Comments (24)
Simon Bainbridge (Liverpool fan) says...
Liverpool players that would get in the over rated Tottenham team: Reina Enrique Johnson Agger Gerrard Downing Kuyt Suarez Thats at least 8 that would get straight in to their first 11 and I could make cases for some others!! Yes Liverpool played badly and got a deserved 4-0 defeat,but that was after a sending off. We will see where the sides are come next May!
Posted 08:20 2nd October 2011
Daniel Stewart (Arsenal fan) says...
how can you say totenham will win, we a superior to them in every player position except vdv and bale, every othe position we are better then them at, you cant say about any of us winning against weakened opposition when you spuds fans scream about beating 10 men liverpool 4-0, get real and stop walking in the shadows of arsenal spurs, be happy with our leftover players like bentley and gallas, we do not need them but its clear you needs them to become half the shadow of arsenal. Arsenal to draw 3-3 or win 3-2
Posted 01:57 2nd October 2011
Jake Roseborne (Fulham fan) says...
LOL @ most of the arsenal fans on here how you can actualy think your team is anywhere near the standerd of last season or even the season before that. Your defense is nowhere near top 10 standerd let alone champs league as merse said dont be fooled by winning your last 3 games against rubbish opposition and bolton down to 10 men..your team is nothing without fabregas its been like that for years hes had to drag you out of big holes id go 3-0 spurs. but qpr to beat fulham? no chance
Posted 21:05 1st October 2011
Allen Smith (Tottenham Hotspur fan) says...
You gooners are delerious, have you even seen a spurs arsenal game in the last few season? You are going to get mauled! 3-0 COYS!!!
Posted 19:26 1st October 2011
Sean Mccotter (Arsenal fan) says...
sorry merse but i cant agree..i fancy 0-0 and i'd settle for that. and i bet arsene would too.
Posted 14:52 1st October 2011
Kamran Zaffy (Manchester United fan) says...
Most of the predictions made by merson a fair, but 2 games i think he will be wrong on is arsenal vs spurs i feel Arsenal will win 3-1 and the chelsea result will be a draw or loss because Bolton have a style that will trouble the blues.
Posted 13:38 1st October 2011
Hammaad Saeed (Liverpool fan) says...
Paul you've got the everton vs Liverpool prediction wrong everton haven't been on good form Liverpool on back of two convincing victories Liverpool are gonna win 3-1 easily
Posted 23:11 30th September 2011
Sam Marklew (Arsenal fan) says...
Finally Paul. An Arsenal fan who is being realistic. To all fellow Arsenal Fans out there, How can you still believe in the team. After some really poor performances this season. Yes we have won 3 in a row. But we have barely scraped them against Opposition that a couple of seasons ago we are hammering. I don't think we can win on Sunday. I'm going 3-1 Spurs aswell. I hope we can do it. But with the way things are going. I can't see us winning.
Posted 23:05 30th September 2011
Adam Brown (Stoke City fan) says...
Swansea won't win the least the Potters will get is a draw
Posted 22:58 30th September 2011
Grant Davies (Chelsea fan) says...
I agree with Paul that spurs will beat the gunners, but i do think it could be 4-0 to spurs
Posted 21:53 30th September 2011
Andy Thompson (Birmingham City fan) says...
I think Arsenal may nick it 1-0 or 2-1 just got feeling think they been underpressure and i think the players are starting to play for the team now scoring few goals think if norwich go into the game like basel or watch the match of basel i think they can upset man utd by drawing
Posted 21:12 30th September 2011
James Flynn (Manchester United fan) says...
good predictions, maybe a tad harsh on bolton and I think stoke will win
Posted 20:38 30th September 2011
Aramide Salako (Chelsea fan) says...
It is gonna be tough bt I think we would still run away with 2 - 0 scoreline.
Posted 13:46 30th September 2011
Eight Two (Tottenham Hotspur fan) says...
Come on you Spurs!!! 5-1
Posted 12:48 30th September 2011
Makenzi Basira (Arsenal fan) says...
Paul I think you are wrong about the Spurs-Arsenal because I think Arsenal are starting to gel and most people are not yet convinced that they are now past their beginning of the season problems
Posted 12:40 30th September 2011
Ayella Emmanuel (Arsenal fan) says...
Well mr.merson with all due respect ARSENAL is ARSENAL even if we are at our weekest...i do not think tottenham are even going to get a goal against ARSENAL....they are going to get beaten miserably......come sunday you will take back the words you said in shame...Give arsenal time to get all their players back and you will see trouble for other clubs....the only thing that worries me about this team is injuries not the quality becoz we still have world class players...players who start for their national sides.....much as we criticise wenger but the fact is that he is the only visionary left in football, the one who can operate will the smallest budget available...non these top managers can get to where he has gotten with his small budget, besides i strongly agree when he says players price tags are being over inflated becoz before chelsea and man city came int football players like SAMBA or CAHILL would cost around 5m pounds but now their clubs demand 18m to 20m....time is going to come when money will not matter much to provide a fair competition then some managers may be jobless......thats why i never enjoy la liga..its a useless league for me, two clubs dominating both finacially and football wise....its a dead league....have a good time merson..
Posted 12:06 30th September 2011
Ali Ghanbari (Arsenal fan) says...
Hi Paul I think you are wrong too, Arsenal have got some major issues to address especially in defence - but main make-up of team is still very new and will improve with time. The GK and RVP have been phenomenal so far as they were last season and Spurs defence is not world class - Ledley King is ok but not same player and can see us getting goals. I think Arteta, Ramsey, Gervinho, Oxlade-Chamberlain & Song will be able to pick holes in Spurs defence!! I predict 2-1 Arsenal ;-)
Posted 11:57 30th September 2011
Michael Jeffrey (Tottenham Hotspur fan) says...
if the spurs play like they did against the scousers there only gonna be one winner COYS!!!!!!!!!
Posted 11:36 30th September 2011
Dave Dave (Arsenal fan) says...
Cheer up Merse, I for one am quite looking forward to going into this NLD as underdogs for the first time in my short lived memory. It will take a fixture like this to galvanise our team. My prediction? A no holds barred 3-4 COYGs!
Posted 11:27 30th September 2011
Gareth Haigh (Newcastle United fan) says...
Typical Merse! Once again you predict Newcastle to lose, I don't think you've got one of our results correct so far and long may it continue.
Posted 11:26 30th September 2011