GAA remains 'absolutely committed' to Casement Park redevelopment
Last Updated: 30/11/18 3:23pm
GAA director general Tom Ryan stressed the association's eagerness to see the Casement Park redevelopment project through to completion.
The plans to redevelop Casement Park in Belfast to bring its capacity to close to 34,000 ran into issues, with planning and a lack of a government in Stormont delaying the project.
As Antrim now are without a stadium in the city with Casement Park lying derelict, there are continued efforts to see the redevelopment through to fruition.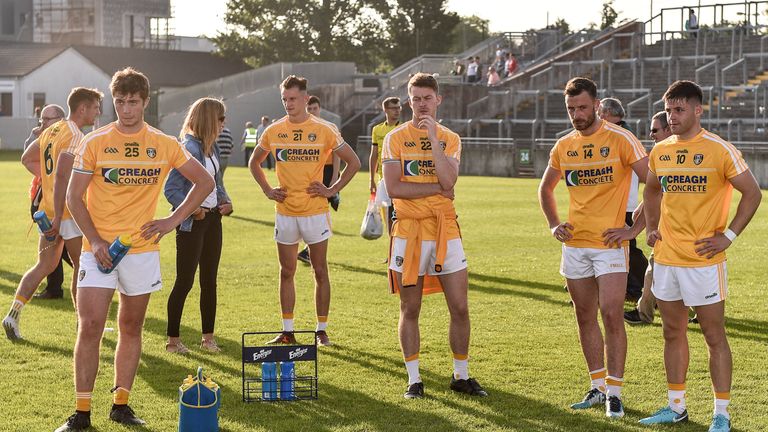 Nonetheless, the GAA remains fully committed to the cause.
"We are still 100 percent behind it, that is what the future in Belfast represents to us," explained Ryan. "The second city on the island, it has to have a stadium appropriate to its status.
"We committed to a series of different projects of different guises regarding stadia in the six counties in the recent and not so recent past, this is the latest of a sequence of them. We're absolutely committed to making sure that Casement Park materialises. We've committed significant amount of funds to it as a project, it has encountered plenty of difficulties but it has to happen."
While the lack of a Stormont assembly is an issue, Ryan made it clear that there are a number of other hurdles in play.
"That is one of the complicating factors, now there's any number of things," added the Carlow native. "Like, with any big infrastructural project sure there's going to be any number of ways that you can meet hurdles along the way but that is one little object.
"It's still going through the planning process. I think the current iteration of the stadium is significantly...well, it's certainly lower and it's smaller in terms of capacity than the first version of it. So we're doing our best to meet the concerns of everybody up there, to make it into a shape, a footprint, a size that will both meet our needs but will also fit in with the local community."
Although there are stadium projects at various stages in Meath, Louth, Kildare and Waterford, Casement remains the priority.
"Casement dwarfs all of those to be honest but the advantage to us is with Casement is that there's a very, very significant amount of funding committed from the UK government towards it. By the same token, the amount that we'd be putting into it as well would be bigger than the likes of Louth or Navan. Kildare are at the point where they're ready to go and I think Walsh Park in Waterford is the same. So we're working with all those counties."
Make sure to keep up with all the latest GAA news and analysis via skysports.com, the Sky Sports mobile app and @SkySportsGAA on Twitter.
The Sky Sports mobile app will keep you up to date with the latest news from Gaelic games - here's how to receive the alerts you want.