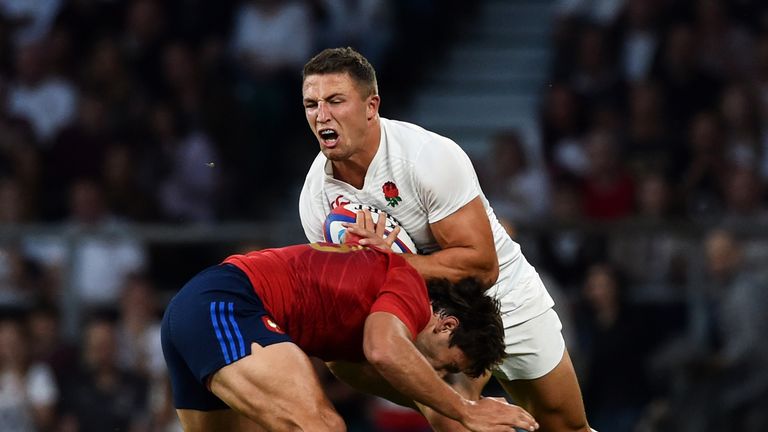 World Cup winner Jason Robinson believes England have lost a major talent following Sam Burgess' decision to return to rugby league.
Burgess has signed a three-year deal to return to the NRL with the South Sydney Rabbitohs, less than two years after leaving the club to join Bath.
The U-turn follows England's early exit from the Rugby World Cup after Burgess came in for some heavy criticism, which Robinson believes was undeserved.
Robinson switched codes himself when he joined Sale Sharks from Wigan in 2000 after a brief spell with Bath in 1996, going on to make 51 appearances for England, including the 2003 World Cup final, and he knows just how hard the transition between the codes can be.  
"I am just saddened that we didn't get to see the best of Sam because I know this next year would have been the year that he really shone as a player," Robinson told Sky Sports News HQ.
"I'm hugely disappointed to see him leave. He has only been in the game for 12 months. People don't realise how hard it is to make the transition from league to union. But having done it before I know the hardest part of it is in the first 12 months, getting to grips with the basics, the technicalities of the game and it becoming second nature."
Robinson also believes Burgess was not helped by the decision of Bath to play him as a forward, while England utilised him as a centre.
He added: "There are question marks with regard to what position, I don't know if he has been frustrated with that. He plays back row for Bath and England have put him in the centre. He has also been heavily criticised as well during the Rugby World Cup and I'm not sure it is all his fault.
"I would have loved to see him play at least another year and just have in mind one position and get to grips with that."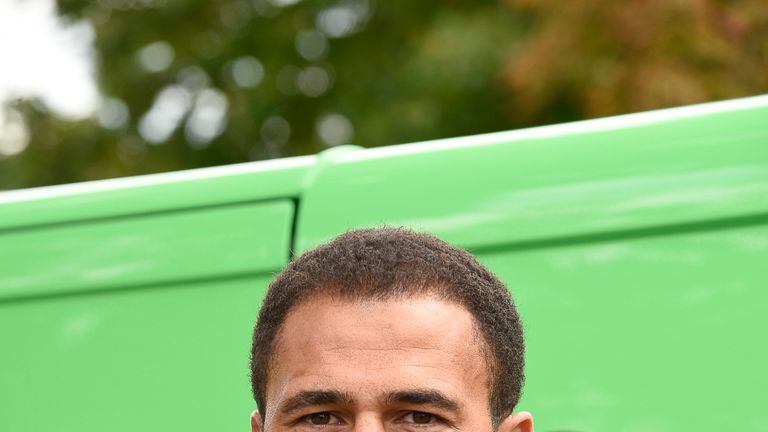 Robinson, who played on the wing, admits he found it much easier to adapt to rugby union as he entered a completely different England environment.
He said: "I was playing for England after three months and I went on a Lions tour four months after that. I think the difference was when I made the switch I went into an England team that had so many senior players, so much experience in there - your Johnson's, Dallaglio's, Leonard's, Greenwood's, Wilkinson's - I was surrounded by very, very good players.
"He has come into the biggest World Cup ever and there has been a lot of expectation on his shoulders and because England haven't done well he's received a lot of the criticism.
"But when he played against Wales he kept Jamie Roberts pretty quiet for most of the game and Jamie Roberts is one of the most experienced centres around.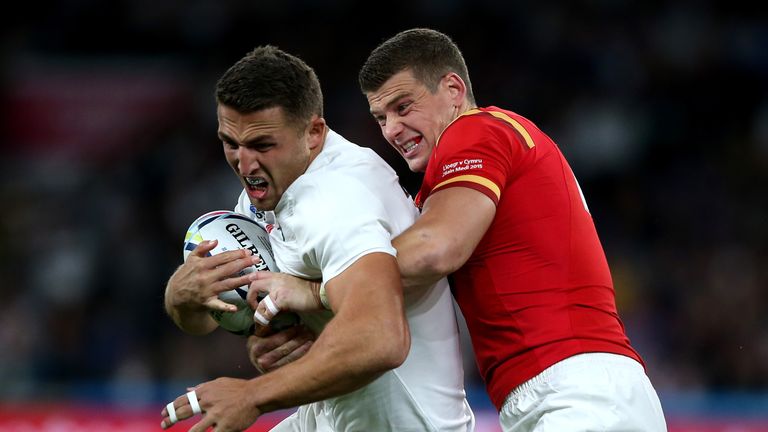 "The spotlight has been on him and to criticise him after so little time in the game is unfair. Burgess has done his best and he has got a lot of flak because England have not performed well."
The full reasons for Burgess' decision to head back to Australia have not been revealed and Robinson reckons something must have gone on behind the scenes to upset him.
"For me Sam Burgess is not a quitter," the 41-year-old said. "He likes a challenge, that was the whole part of coming over to rugby union. So something else has gone on - whether that is the treatment [he has had] - but it doesn't ring right.
"Why would you come for the challenge and then just leave after 12 months? It's a mystery, but I'm sure we will find out very soon just what those reasons are."