England forward Sam Simmonds is facing six months on the sidelines due to a serious knee injury, less than a year before the World Cup gets under way in Japan.
The Exeter back-row suffered anterior cruciate ligament damage last Saturday and will have to undergo a lengthy period of rehabilitation following reconstructive surgery.
That will come as a blow both to club boss Rob Baxter and England counterpart Eddie Jones with 23-year-old Simmonds having scored five tries already this season before succumbing to injury during the Chiefs' 28-11 Gallagher Premiership victory over Worcester at the weekend.
Director of rugby Baxter, who also revealed that Jonny Hill will be sidelined for up to 16 weeks by surgery for a finger ligament problem, said: "Sam Simmonds has ruptured his ACL. He's going to go for a reconstruction, so that's going to be six months onwards."
That will rule Simmonds out of the Autumn internationals and the NatWest 6 Nations, although Baxter insists there could still be a silver lining for his emerging talent.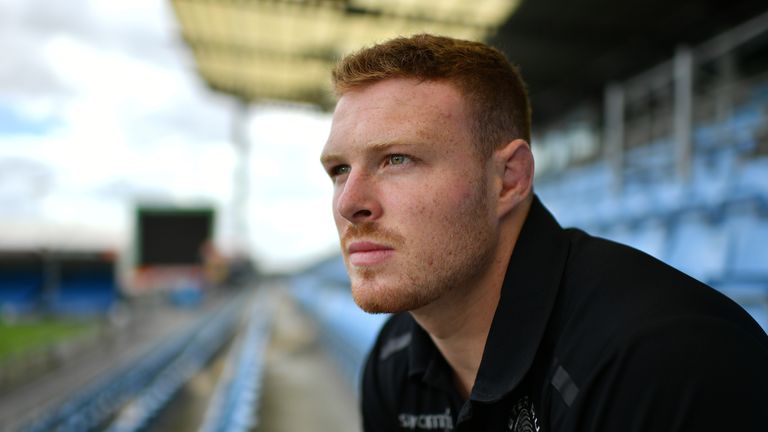 He said: "The only thing I can say to Sam with any certainty is, he's a young player and the reality now - with all the talk of player welfare and the number of games you can play - the one thing is he's not going to be playing any games for the next six months.
"Who knows what's going to happen to the back-row resources between now and the World Cup? The other guys are going to be playing - they are the guys who are more likely to be picking up injuries than Sam.
"Also, he's a young guy - a six-month break now at this time in his career, he's got a really good break now. He's got an opportunity of getting really mentally and physically fresh for what might be a fantastic two or three years for him after this injury.
"Yes, he's going to miss out on some big games now, but you'd hope that those big games can get added to the end of his career because he's not taking the battering now."