East Kilbride 2-0 Lothian Thistle Hutchison Vale: Celtic await in the next round
By Charlie McFaulds
Last Updated: 21/01/16 1:01pm
East Kilbride beat Lothian Thistle Hutchison Vale 2-0 in the fourth round of the Scottish Cup at the K Park Training Academy on Wednesday.
Jack Smith and Sean Winter were on target for the home side, who will now play Scottish Cup favourites Celtic just five years after the formation of the junior club.
The Kilby dominated the first half of the match and Byron Gibb got down to save a low drive from Smith from inside the box.
Smith then tried his luck with a shot from outside the penalty area which he pulled wide of the target.
East Kilbride continued to press and substitute Frazer Johnstone hooked the ball over the bar on 34 minutes when the ball dropped to him. But the Kilby made the breakthrough five minutes before the break when Smith cracked a powerful drive from 22 yards into the left corner past Gibb.
Lothian Thistle Hutchison Vale had the first chance of the second half on 53 minutes when Scott Gormley sent a shot from inside the box just wide of the target.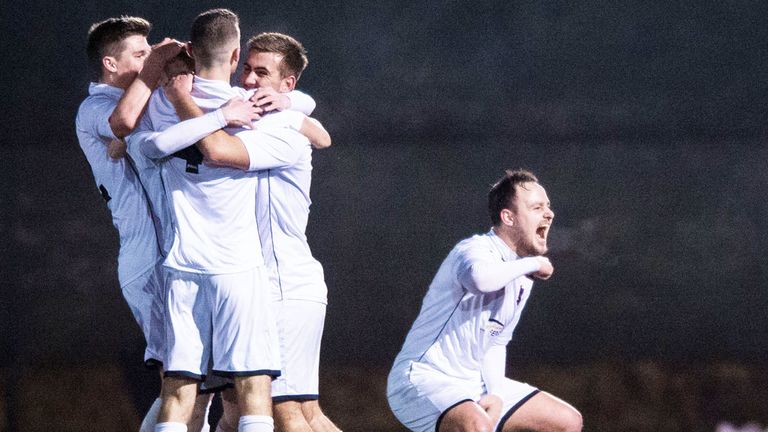 But on the hour Scott Stevenson got up at the right side of the six yard box to put his header just wide of the post.
East Kilbride secured the victory with just three minutes remaining when Winter pounced from close range at another corner and fired the ball home.
The fifth-round tie against Celtic will take place at Hamilton's New Douglas Park on Sunday, February 7.
And East Kilbride manager Billy Ogilvie is savouring the prospect of facing Scotland's top club in the next round of the competition.
Ogilvie said: "It was such a tight, tense affair. We got a magnificent first goal from Jack Smith and that settled us down a wee bit.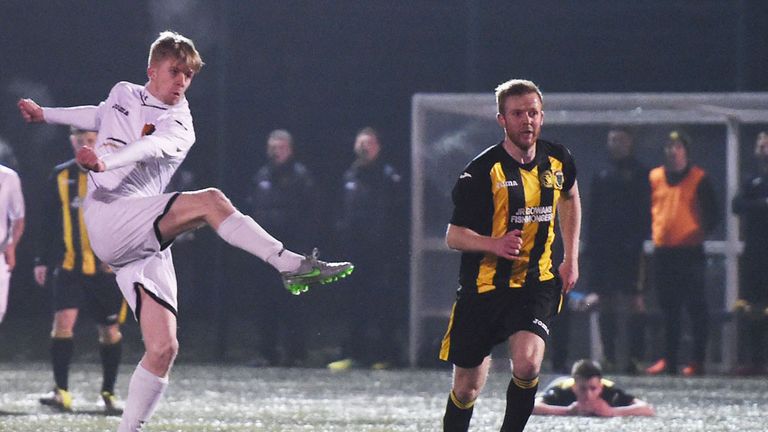 "The reward is so great. It's sinking in now and it's absolutely wonderful for a club of our short history.
"I have such a magnificent team off the park that we are trying to emulate on the park and we are slowly building it up.
"The last nine days has been building towards it and you could feel the energy in training and the anxiety in them to get Lothian out the way to go and play Celtic. The Lothian players were the same, wanting to get us out the way to go and play Celtic, and it was such a magnificent occasion.
"We're just so delighted to be through into a historic stage of the cup. The fifth round of the Scottish Cup. It's an absolute privilege to be invited into the Scottish Cup. Celtic. Wow."