Lionel Messi, Cristiano Ronaldo and Neymar in UEFA Team of the Year
By James Walker-Roberts
Last Updated: 08/01/16 7:36pm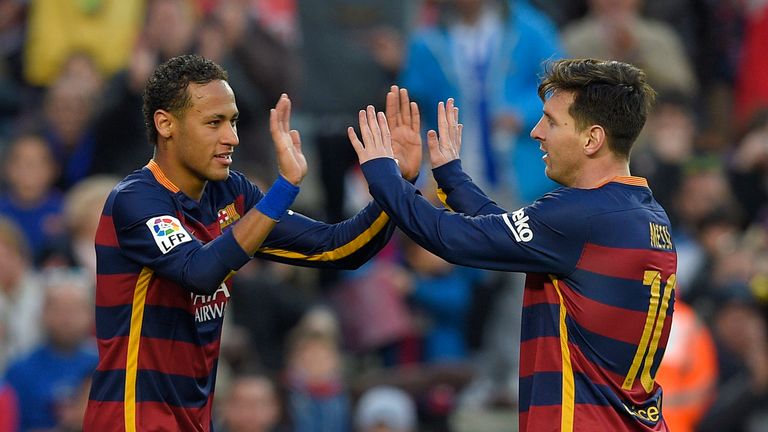 Barcelona and Real Madrid dominate the UEFA Team of the Year for 2015, but there are no Premier League players in the XI.
More than 7.2 million votes were cast to decide the team, with users deciding on their preferred formation from a shortlist of 40 players chosen by UEFA.com staff.
La Liga has the most representatives, with five players selected from European champions Barcelona and three from Real Madrid.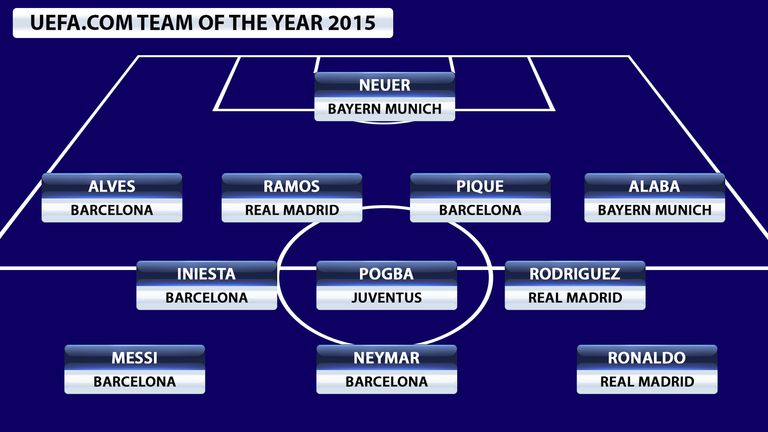 Lionel Messi and Neymar make it into the front three of a 4-3-3 formation along with Real's Cristiano Ronaldo, who makes it into the team for a record 10th time.
Messi received the most votes (448,445) and is joined by Barca team-mates Dani Alves, Gerard Pique and Andres Iniesta, but there is no place for Luis Suarez.
Paul Pogba makes the team for the first time after reaching the Champions League final with Juventus and Real Madrid's James Rodriguez also makes his debut. Sergio Ramos is Real's other representative.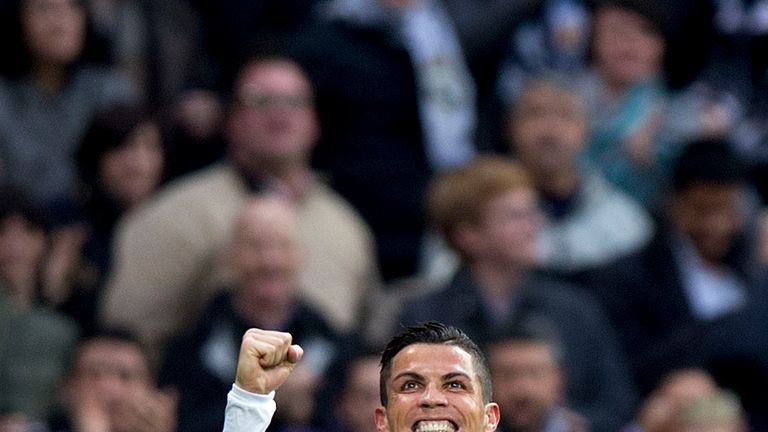 Bayern Munich's Manuel Neuer was the clear choice as goalkeeper with 59 per cent of the votes and his team-mate David Alaba makes into the back four at left-back.
The Austrian was included in 68 per cent of the teams selected and received the second-most votes behind Messi, with 433,244.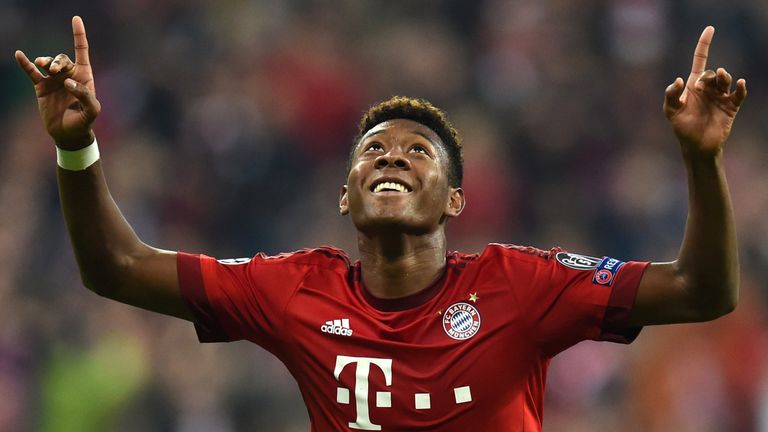 Andres Iniesta was included in 63 per cent of the teams while Ronaldo only made it into 41 per cent with 260,811 votes.
It is the 15th annual selection of the UEFA Team of the Year and only a handful of Premier League players have been included in recent years.
Last year only Manchester United's Angel Di Maria made into the side, following his transfer from Real Madrid, while in 2013 the only Premier League representative was Gareth Bale.