Ten players who could challenge for the 2016 Ballon d'Or
By Nick Wright
Last Updated: 12/01/16 9:29am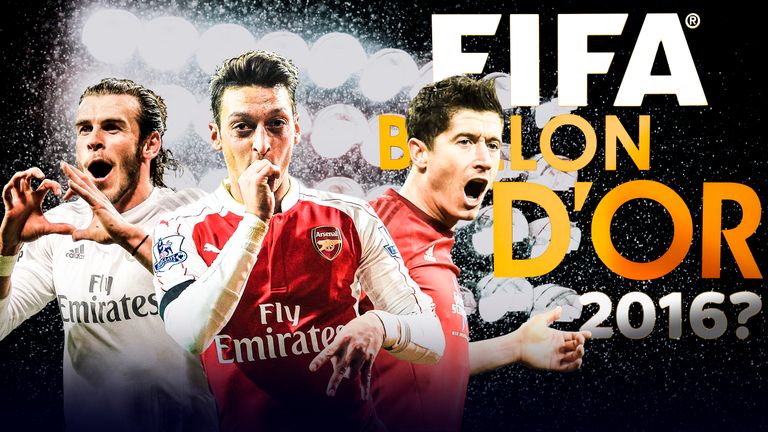 Lionel Messi fended off competition from Cristiano Ronaldo and Neymar to win a record-breaking fifth Ballon d'Or at FIFA's ceremony in Zurich on Monday.
It is the eighth consecutive year that Messi or Ronaldo has won it, but who else could join Neymar in challenging their dominance in 2016?
Here are 10 players who are yet to make it as far as the three-man shortlist, but who could be in the frame next year...
Luis Suarez
Suarez said he was "not angry" after he was omitted from last year's three-man shortlist, but privately he might have felt at least a little aggrieved. The Uruguayan was outstanding in 2015, scoring 49 goals in all competitions and combining with Messi and Neymar to devastating effect.
Suarez is still prone to grabbing the headlines for the wrong reasons, but he tops La Liga's scoring charts this season and there is no disputing his spell-binding quality. "Suarez is a vital player for us, a key player, for his play and his leadership," says Barcelona boss Luis Enrique. 
Paul Pogba
Pogba's superb turn and volley against Sampdoria on Sunday was the latest example of the Juventus star's quality. At the age of just 22, Manchester United's 'one that got away' has already developed into one of the finest all-round midfielders in the world.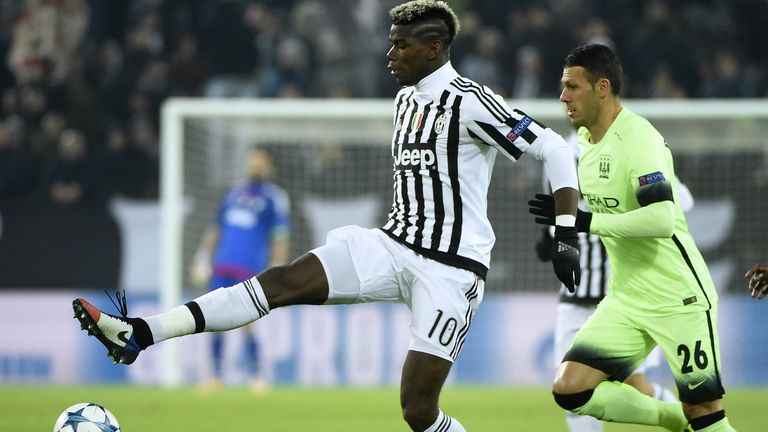 Pogba has won three Serie A titles at Juventus and he showed his class on numerous occasions on their way to the Champions League final last season. The France international has already set his sights on the Ballon d'Or, and you wouldn't bet against him fulfilling that ambition sooner rather than later.
James Rodriguez
The Real Madrid forward has been plagued by injuries this season but he was on the 23-man shortlist for last year's award and he will fancy his chances of being back in the running next year.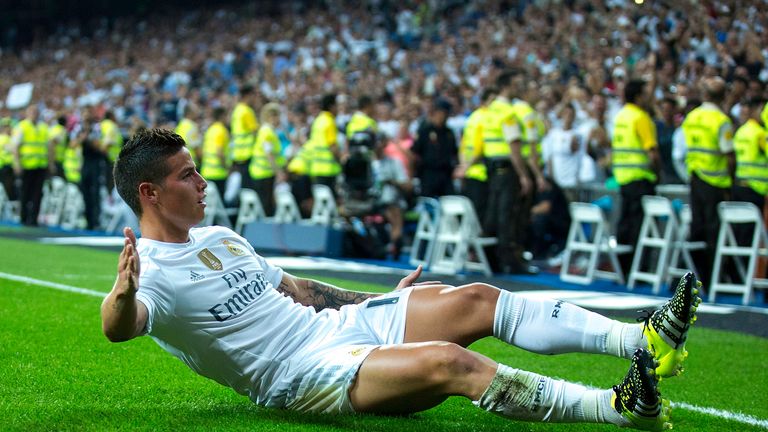 The 24-year-old shone in his first season at the Bernabeu after proving himself on the biggest stage of all at the 2014 World Cup in Brazil. James top scored with six goals as Colombia reached the quarter-finals, and his stunning strike against Argentina was named FIFA's goal of the year in 2014.
Kevin De Bruyne
After 10 goals and 20 assists in a brilliant Bundesliga season with Wolfsburg last year, De Bruyne has continued in a similar vein at Manchester City, where he has already started living up to the expectations that come with a £55m transfer fee.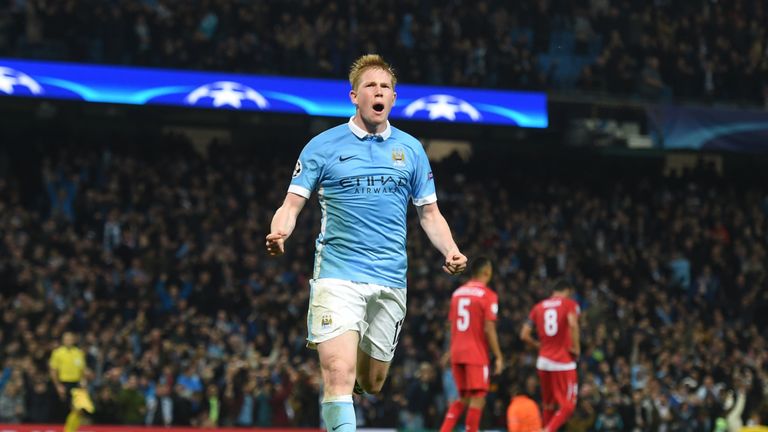 De Bruyne will be hoping to win the first league title of his career at the Etihad Stadium this season, and an impressive contribution for Belgium at Euro 2016 would further boost his chances ahead of next year's Ballon d'Or.
Mesut Ozil
Ozil was omitted from the original 23-man shortlist last year, but if his current form continues he will surely be impossible to ignore next time around. The playmaker's remarkable assists tally stands at 16 so far. It is by far the highest total in Europe's top-five leagues, and only four short of Thierry Henry's Premier League record.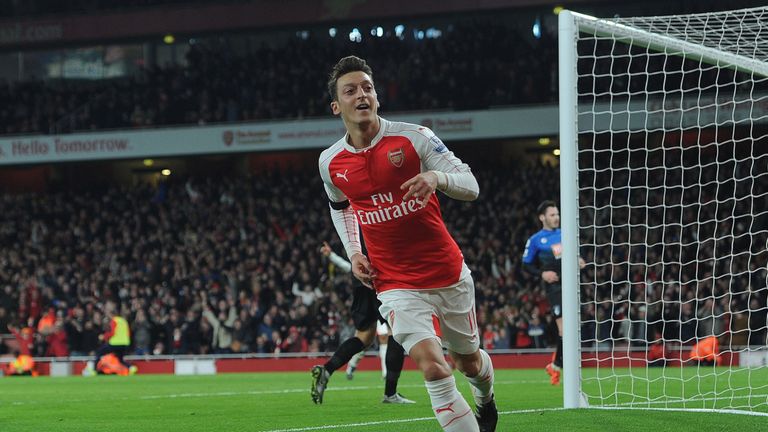 Ozil is renowned for his vision and selflessness, but he says the key to winning the Ballon d'Or could be becoming "a bit more egotistical". "I have to become more dangerous in front of the goal," he said in September. The signs are encouraging: with five goals this season, he has already matched his tally for the whole of the last campaign.
Gareth Bale
The Welshman was "devastated" by Rafael Benitez's sacking at Real Madrid, but he's hiding it very well. After Zinedine Zidane described him as "phenomenal" and promised to give him "all the care and support he needs" in his opening press conference, Bale responded with a hat-trick in a 5-0 thrashing of Deportivo La Coruna.
After a difficult campaign in 2014/15, it was more evidence that he is returning to the kind of form that convinced Madrid to pay a world record £86m fee for his signature. With 12 goals and seven assists in 14 games so far, only Neymar has been more productive in La Liga, and he will also get the chance to press his case at Euro 2016 having inspired Wales' qualification.
Robert Lewandowski
Along with Suarez, Lewandowski was regarded as one of the strongest candidates to gatecrash last year's final shortlist, with an astonishing run of 15 goals in six consecutive games for club and country between September and October the highlight of an excellent year for the Pole.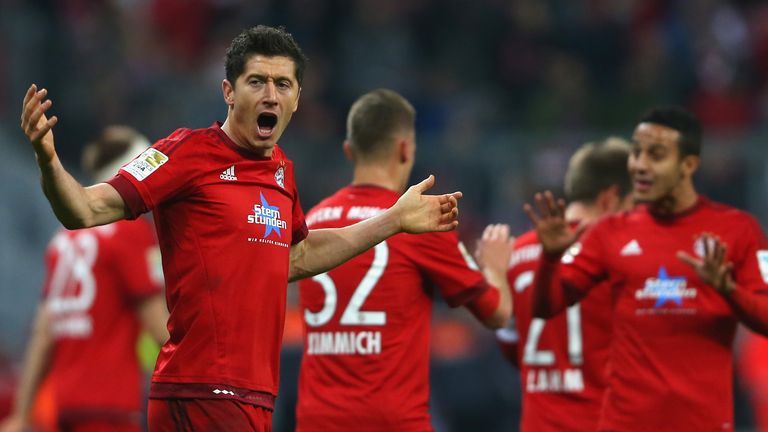 The numbers highlight his improvement. With a total of 29 goals in 31 appearances already this season, Lewandowski is just two short of his total for the whole of 2014/15.
Pierre-Emerick Aubameyang
Yaya Toure was unimpressed when Aubameyang pipped him to the African Footballer of the Year award last week, but it was hardly a surprise to anyone who has followed the Borussia Dortmund striker over the last year.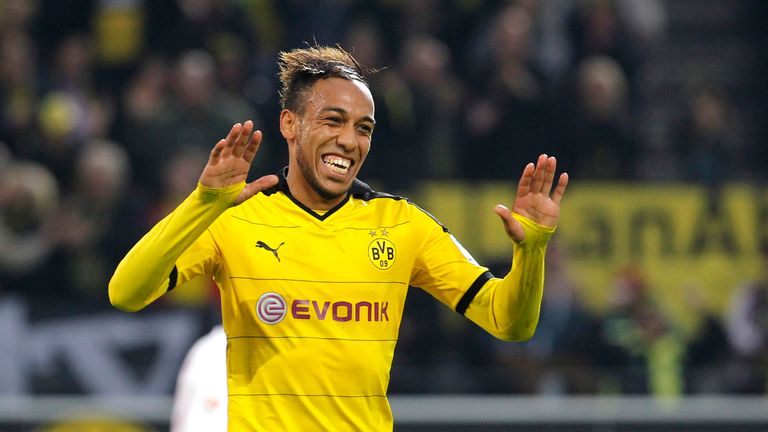 The speedy 26-year-old has scored 24 goals in 23 appearances for Dortmund this season, and his performances have attracted plenty of interest from elsewhere. Only last week he was forced to play down speculation linking him with Arsenal, and speculation has put his price-tag at a whopping £60m.
Eden Hazard
Hazard's recent form does not compare with that of most of the names in this list, but could he get back to his brilliant best in 2016? Jose Mourinho rated his performances in 2014/15 as second only to Messi's in the whole of Europe, and the PFA Player of the Year looked like a strong contender for last season's prize at the time.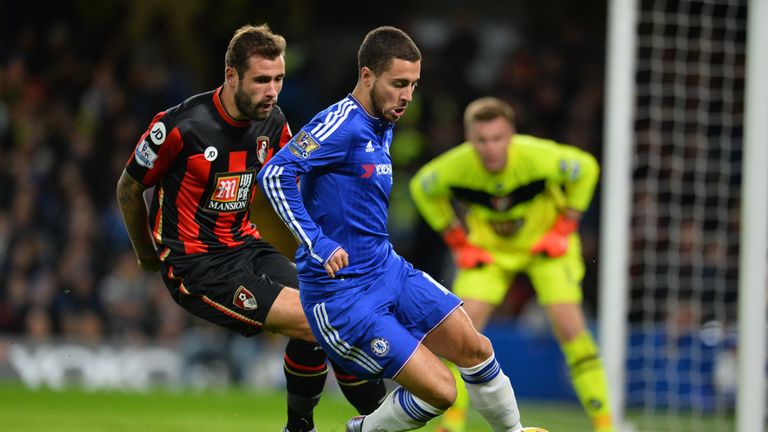 Poor form, niggling injuries and Chelsea's collective struggles have made life difficult for Hazard in recent months, but he certainly possesses the quality to get himself back in contention for next year's award - if he can turn his fortunes around.
Riyad Mahrez
How's this for a wildcard? Mentioning Mahrez's name in the same sentence as the Ballon d'Or would have seemed utterly implausible when he joined Leicester from French second division side Le Havre in 2014, but he has arguably been the best player in the Premier League over the last six months and big clubs are already sniffing around.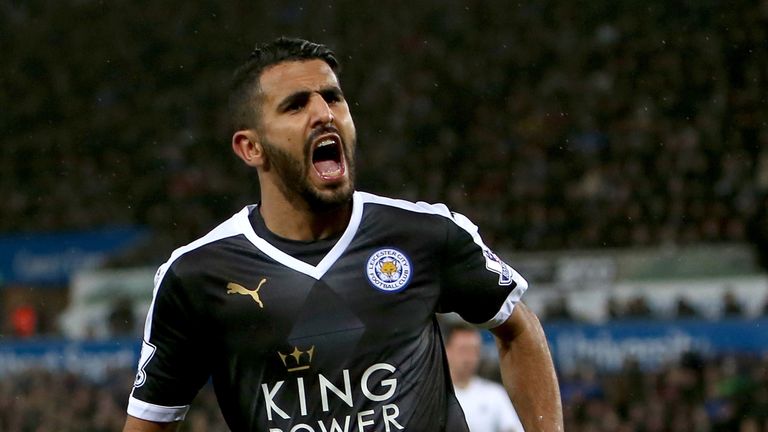 With 13 goals and seven assists, Mahrez has had a direct hand in as many league goals as Suarez this season, and his total is only bettered by Neymar, Ronaldo, Aubameyang and Zlatan Ibrahimovic in Europe's top leagues. If he continues in the same vein in 2016, why shouldn't he be considered?