Pep Guardiola could help Manchester City leave Manchester United behind, says Martin Hardy
By Oliver Yew
Last Updated: 17/01/16 7:35pm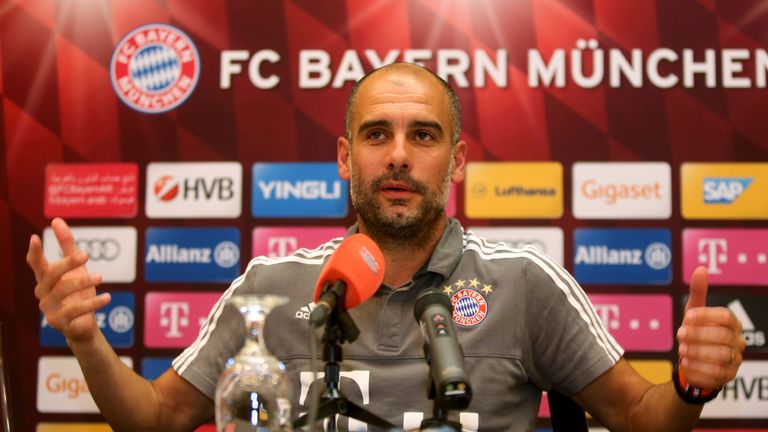 Manchester United could be left behind by rivals Manchester City if they allow Pep Guardiola to move to the Etihad Stadium, says the Sunday Times' Martin Hardy.
Guardiola himself has revealed he will leave Bayern Munich in the summer and is keen on a move to the Premier League with City reportedly leading the chase for the former Barcelona manager.
Speculation continues to surround Louis van Gaal's future and with Guardiola available in the summer, Hardy thinks United need to act now to bring the Spanish boss to Old Trafford or risk spending years in City's shadow.
Speaking on the Sunday Supplement, Hardy said: "I don't think you can stress how important a time this is for Manchester United in their history.
"If they get out-manoeuvred by Man City and they pick up the coach of his generation, then for five years everything will be about Manchester City.
"The best players will go there. All the publicity around the world will be for them. For the first time in my memory, Manchester United will be in the shadow of Manchester City for real."
"Not just for the finance, not just for a Premier League title but Manchester City will emerge as the biggest club in England and probably one of the biggest clubs in Europe," he added.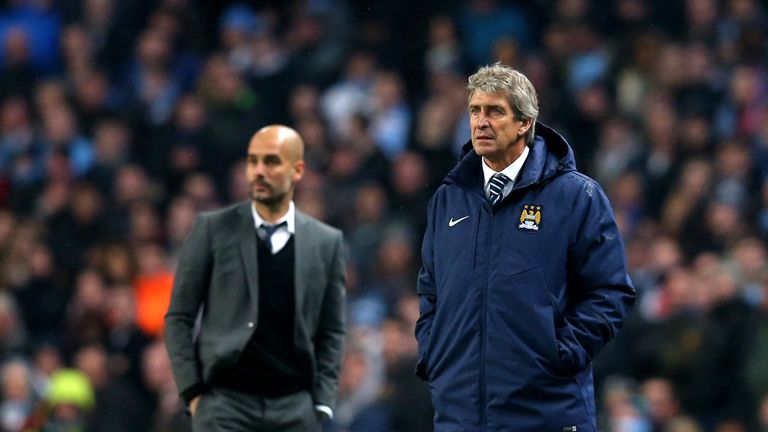 "Guardiola has a spectacular way of playing that means everybody wants to watch. United are going through a really difficult period in terms of they've become dull. I can't remember them being dull. The manager said, 'I was bored watching'. The former players, who aren't really quick to criticise, are saying it's dull and the fans are saying it's dull.
"Behind the scenes, they need to try and out-manoeuvre Manchester City to get Guardiola and to say to Man City, 'We are Manchester United and we are the biggest club in the city and the biggest club in this country'.
"If they don't, it could be five or 10 years and people could be saying, 'Why did Manchester United not move now?' It's 2004 since an FA Cup win, three years since a Premier League title and 2010 since the League Cup. That's quite a barren run for United."
If Man Utd get out-manoeuvred by Man City and they pick up the coach of his generation, then for five years everything will be about Manchester City.
Martin Hardy, The Sunday Times
Meanwhile, The Sun's Neil Custis insists Guardiola is keen on a move to Old Trafford in the summer but the club have not made a move for the 44-year-old.
Custis, also speaking on the Sunday Supplement, thinks Jose Mourinho could be the man to take on Guardiola with Manchester United, should the Spaniard move to City.
"As I understand Guardiola would prefer the move to Manchester United," Custis said.
"He wants a club with the history of Manchester United. He's had his sights set on it but they just haven't made the move for him.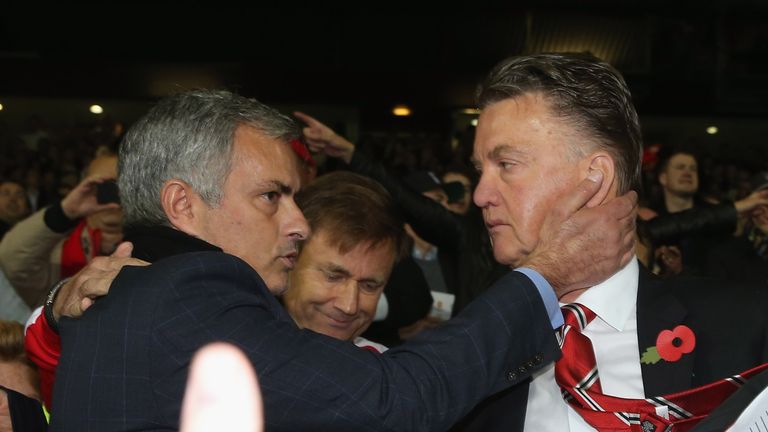 "City clearly have and are a long way down the line. They are so far down the line that United are now telling everybody they didn't want him in the first place."
"Jose Mourinho, who despite what happened at Chelsea and despite all his faults, is one of the few men who could take Guardiola on head-to-head in the same city and come out the other side as he did in one season at Real Madrid," he added.
"But if they don't get Guardiola and they turn their nose up at Mourinho, I'm not sure where they are going to go next."