Jose Antonio Reyes is now a bit-part player at his beloved Sevilla
By Adam Bate
Last Updated: 24/01/16 8:10am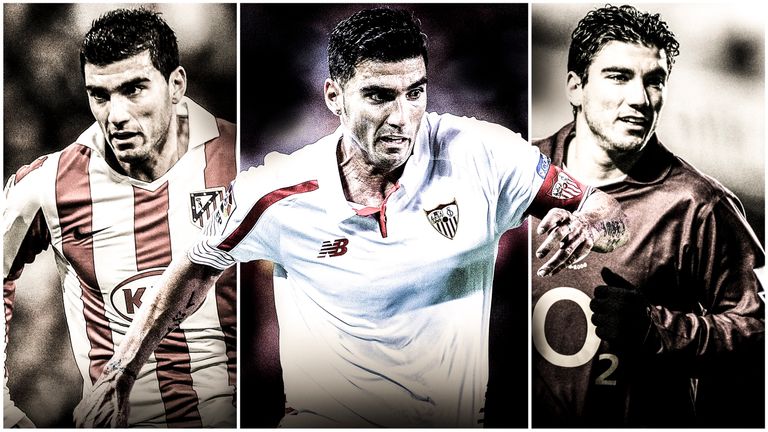 Jose Antonio Reyes was tipped for greatness with admirers including Arsene Wenger and Brian Clough. But it never quite came. As the Sevilla winger prepares to face former club Atletico Madrid at the weekend, Adam Bate examines a career packed with highlights, and a sense of what might have been…
It was the ninth of November 2003 and the Galacticos were out in force at a packed Pizjuan. Zinedine Zidane, Luis Figo, David Beckham, Raul and Ronaldo headlined the cast list but Sevilla's teenage winger Jose Antonio Reyes stole the show. Real Madrid might have been the king's team but the word reyes is Spanish for kings, and this game belonged to him.
Real defender Francisco Pavon was embarrassed in the first minute and within 15 Reyes had two assists and the match won. Zidane was moved to ask his marker Juan Redondo whether Reyes was "playing on an invisible motorcycle". Redondo himself later labelled the performance "absurd" and "not normal". Spanish newspaper El Mundo simply settled for calling it "a lesson".
A youngster with speed and skill at his disposal and full-backs at his mercy, Reyes might have gone on to achieve anything. Instead, it was the moments that kept coming. The bits in between proved more of a problem. Only last week, Reyes scored his fifth goal against city rivals Real Betis in the derby but can expect to be back on the bench for the trip to former club Atletico Madrid on Sunday.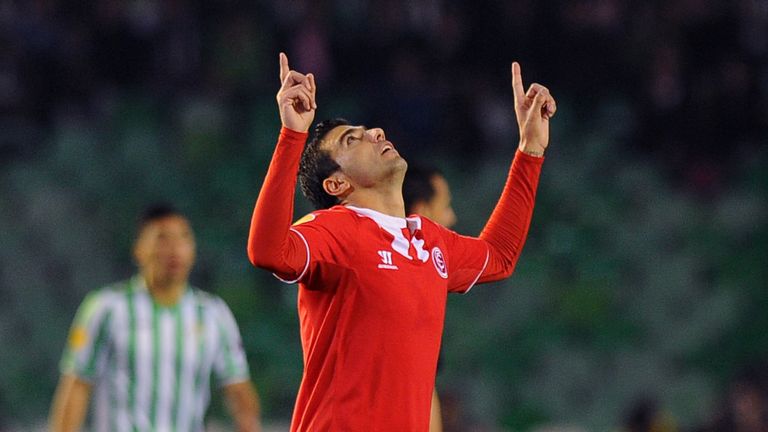 It's 13 years since his first goal against Betis and even the recent third-minute opener was sluggish by Reyes' standards. He struck after 11 seconds of the derby in 2012, the fastest goal the fixture has ever seen. No wonder Rocio Guevara wrote in Marca that "if there was a survey, many Sevilla fans would say the team for the derby should be Reyes plus 10 others".
Of course, this is the way it should be for one of the region's greatest talents of the 21st century. A player who debuted against Zaragoza aged just 16. Andalusia's one-time golden boy, his face adorned the walls of his Seville home as a teenager. A willowy talent, back then he was considered a better prospect than future Barcelona icon Dani Alves on the opposite flank.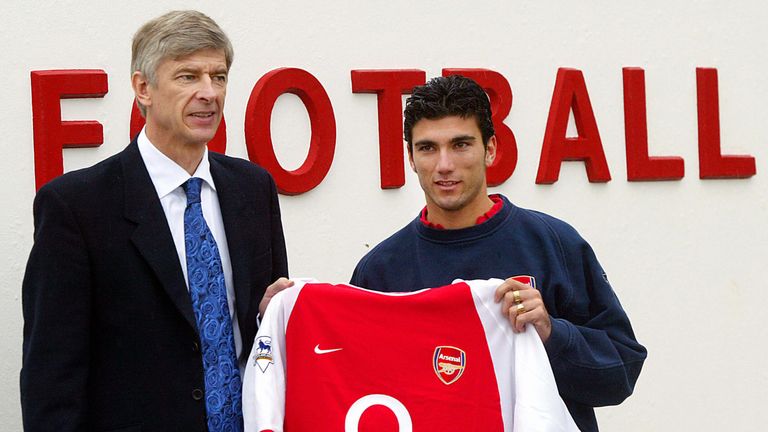 But within weeks of that remarkable performance against Real Madrid, Reyes embarked on another path with Arsenal. Sold by Sevilla for £10.5m, he traded the warm embrace of his home town and its weather for the cold of London. The club's president was harangued for permitting it to happen but Reyes was a prisoner of the market and his own ambition. He was ill-suited to the move.
In an interview with Sky Sports Spanish football expert Guillem Balague, Reyes admitted that "the first few months were awful. I wanted to go home, I was ill because of it." And that despite the fact that Balague described his Bedfordshire home as "more Andalusia than England" in its set up. Only Spanish television, a close family and a good heating system got him through.
For Arsenal, the downside of the deal was less obvious. Arsene Wenger called it a "very small financial risk" to the club. "He can provide, he can score, he's fluent, he's quick, he's sharp," said Wenger. "All the qualities I like to build in the side." He spoke of the "challenge" of making Reyes "one of the best players in the world" and for a time such talk seemed entirely plausible.
That can often be overlooked. Despite scoring a fine goal in an FA Cup tie against Chelsea, Reyes was on the fringes of the Arsenal team in their Invincible season with many instead choosing to recall the roughing up received by Gary Neville on the day that Arsenal's 49-game unbeaten run was ended in the November of the following campaign. But for a brief time, his talent lit up the league.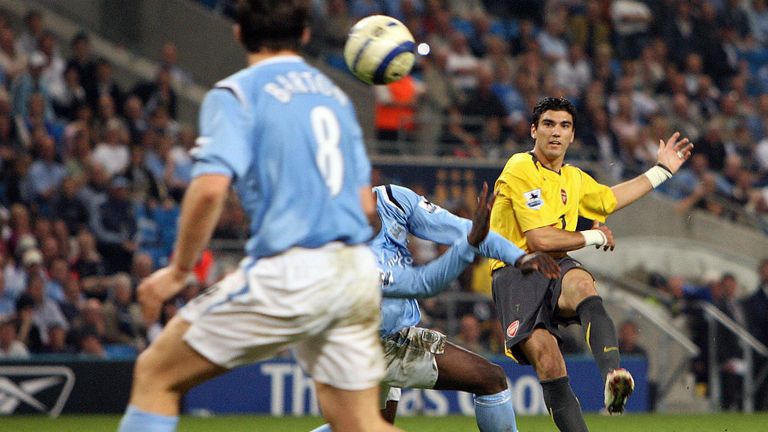 Reyes scored in all six of Arsenal's opening games in their 2004/05 title defence and was duly named the Premier League player of the month for August. While Wayne Rooney had enthralled a nation that summer and Jose Mourinho had those same people entranced, hailing him as the new Brian Clough, the original appeared more interested in the new boy making an impression at Highbury.
"The young Spaniard, Jose Reyes, looks to me as if he could have it all," argued Clough in his autobiography Walking on Water. "He excites me as much as Wayne Rooney does." Surprisingly though, Reyes had been overlooked for Spain's Euro 2004 squad and by the time his country was crowned champions of Europe in the following two tournaments, he was out of the reckoning.
By that stage, the Arsenal adventure was over too. Getting caught up in a conversation that saw the late Spain boss Luis Aragones use racist language to deride Thierry Henry was unfortunate. But falling victim to a prank call from a Spanish radio host pretending to be Real Madrid's Emilio Butragueno, in which he expressed enthusiasm for a transfer, put him in a really awkward spot.
Reyes has never quite recaptured the optimism of those early years since. There have been many highlights, of course. After eventually making the move to Real Madrid and subsequently criticising the defensive tactics of coach Fabio Capello, Reyes emerged from the bench to score twice against Mallorca on the final day and win the title for his team. Upstaging the Galacticos yet again.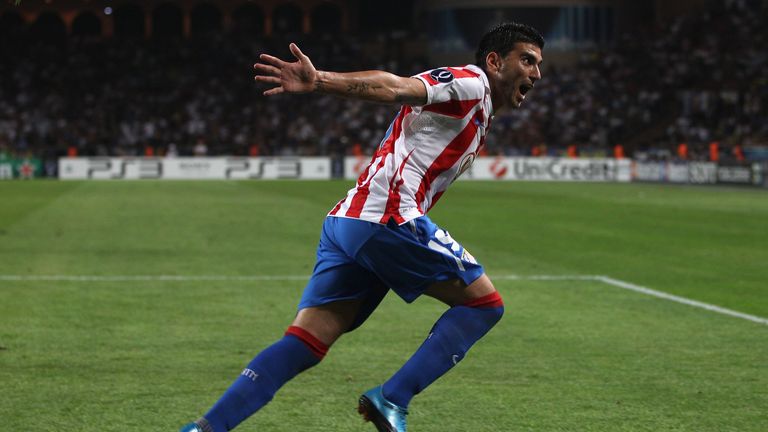 Curiously, he was an Atletico Madrid player six weeks later, twice going on to win the Europa League with the club, but eight La Liga goals in four seasons broken up by a loan spell at Benfica tell their own tale. Five of his eight goals came in a two-month spell and, outrageously, at one stage the Atletico supporters were even chanting for his premature death.
A return to Sevilla in January 2012 was supposed to reignite things, but Reyes didn't even score a goal in his first 17 games back at Spain's oldest club. Even some of the supporters who had once cherished him were distinctly underwhelmed by this impact. Despite the ongoing derby heroics and two more Europa League triumphs to his name, Reyes is a bit-part player now.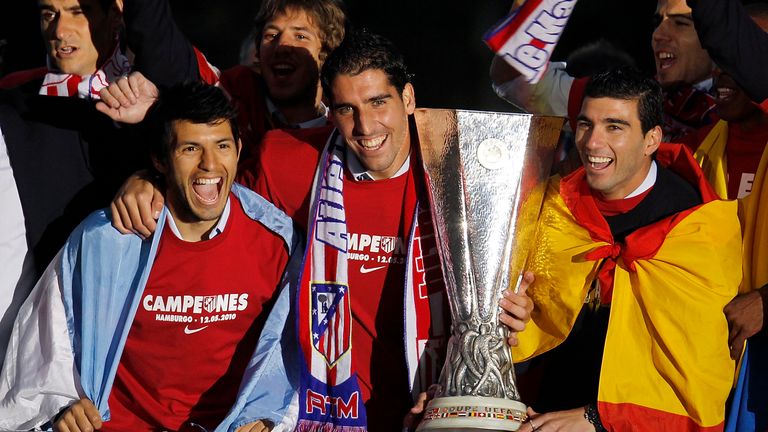 At 32, there's some sense in that. Wenger had once said that Reyes' "mobility is his main skill" and that's a quality clearly jeopardised by the ticking of time. Sevilla's Cristobal Soria called the young Reyes "the fastest player in Europe" and those days are over. Instead he'll be asked to conjure something from the bench when Sevilla travel to his old haunt, the Vicente Calderon, on Sunday.
It's a bitter-sweet reunion because Reyes missed much of the fun. Diego Simeone took his first training session back at Atletico on December 29, 2011 and the winger was there waiting for him, urging the new manager to let him leave because his heart lay back in Seville. Reyes was among the stars of the team back then but Simeone handled the situation firmly.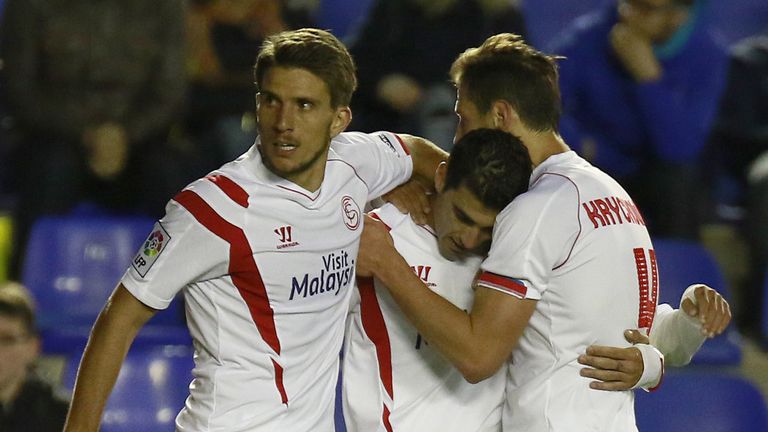 "There is no time to wait for anyone," he said of Reyes' request. "Atletico Madrid is much more important than any name." It was a hint at the ethos that would take Simeone's side to improbable achievements in the subsequent years with Atletico showcasing a capacity for overachievement that would appear the antithesis of Reyes' career.
That particular bus was missed, but for the one-time owner of the invisible motorcycle, that might not matter too much. Content back in his home town, the journey has come full circle. It's Atletico's time but that doesn't necessarily mean that it won't be Reyes' moment at the weekend. With a contract until 2017, the hope remains that there are one or two more of those still to come.