How Thomas Tuchel has built on Jurgen Klopp's success at Borussia Dortmund
By Gerard Brand
Last Updated: 09/03/16 6:01pm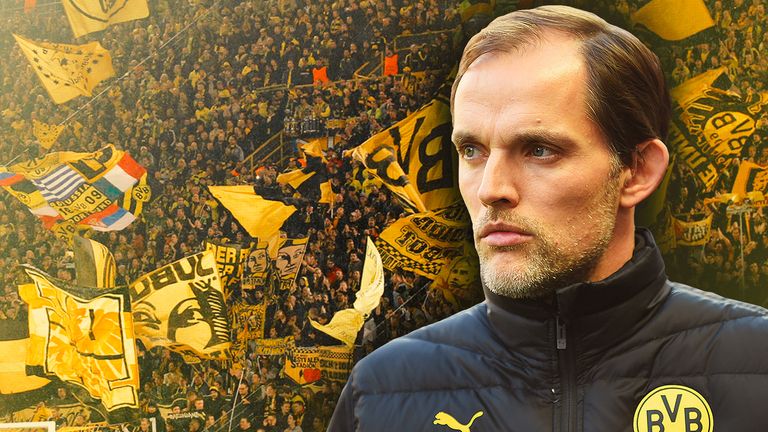 "Jurgen Klopp had seven unbelievably successful seasons here. We will now try to create a new chapter at a high level. Klopp created a great foundation. We must build on that."
This, taken from Thomas Tuchel's first press conference as Borussia Dortmund manager in June, is textbook spiel. Nine months on, the quotes have more substance.
Tuchel has taken on one of football's toughest successor jobs, used Klopp's superb foundation, and made enough subtle changes in a short space of time to make Dortmund a force again.
Their current position is a familiar one. They sit second in the Bundesliga, five points behind Bayern Munich with nine games remaining having held them to a 0-0 draw at home on Saturday, and on Thursday they host Tottenham in the Europa League last 16 first leg.
But since incessant talk surrounding Pep Guardiola's future was settled on February 2, the Bundesliga title-race has been blown wide open. Bayern have slowed down, a trait not peculiar to Guardiola's reign in Germany in the latter stages of a season, dropping seven points in six games having surrendered just five in their previous 19.
A second-gear Bayern from January onwards has made no difference to the title's destination in the previous two seasons. But Tuchel's Dortmund are convincing many in Germany that the gap can be narrowed to set up a much-needed tense finale, one not seen in the Bundesliga since 2010/11.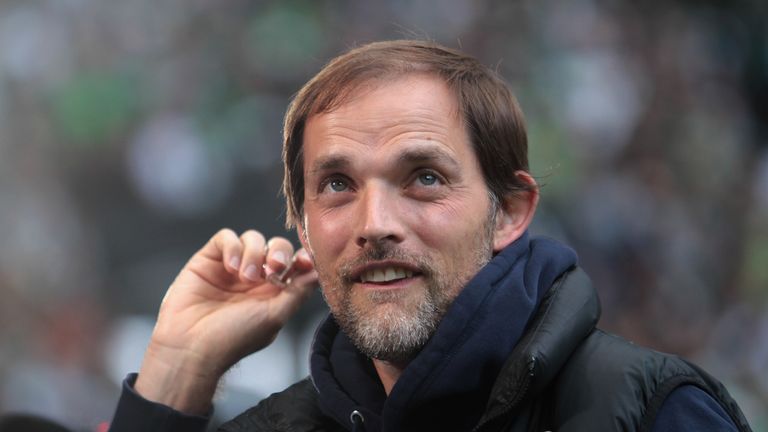 Why are they convinced? Because Dortmund are not merely riding a wave of form. By bravely building on Klopp's foundation but keeping much of the same playing personnel, Tuchel now has a robust side capable of mixing it with Europe's finest once more.
They have 58 points from 25 games, a tally they have matched only once in Bundesliga history, in their title-winning campaign of 2010/11.
Tactically, Tuchel has Dortmund pressing at every opportunity still, but with the aim of stabilising the game rather than being the focal point of attack a la Klopp. They run less, pass far more, and use the wide channels as an attacking outlet rather than stifling the central areas.
How Tuchel has changed Dortmund
| | Dortmund 2015/16 | Dortmund 2013/14 |
| --- | --- | --- |
| Average possession | 60% | 52% |
| Passes per game | 617 | 501 |
| Dribbles per game | 11.4 | 16.1 |
| Headed goals | 15% | 9.8% |
Three players have benefitted most, and in an age of £150m summer overhauls, Tuchel's idea of using what he already has at his disposal is refreshing.
Henrikh Mkhitaryan joined Dortmund in 2013 with the view of replacing Mario Gotze, who had taken the familiar road south to Munich, but it didn't work out at first.
Sky in Germany's Mario Hater says: "Mkhitaryan struggled when he came to Dortmund. It wasn't easy for him, there was a lot of pressure on him being the next Gotze.
"This season he's playing incredibly well, having 13 assists and nine goals in 24 Bundesliga games."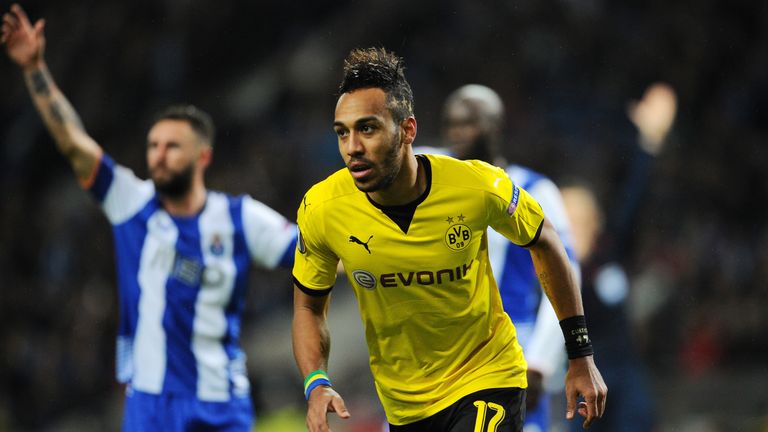 Tuchel has the Armenian playing left and right wing in all manner of formations - 4-2-3-1, 4-1-4-1, 4-2-4, you name it, Tuchel has probably tried it. What it produces is a Dortmund with a plan B and more, something they lacked in Klopp's final season when up against lower opposition satisfied with sitting back at the Westfalenstadion.
The goals - Dortmund have 59 this season, 12 more than last season's entire tally and just eight off their title-winning total from 2010/11 - are coming from an attacking trio spearheaded by Pierre-Emerick Aubameyang and complemented by Marco Reus and Mkhitaryan.
Aubameyang has 22 in the Bundesliga, just seven fewer than his record from his previous two seasons combined, and has been repeatedly linked with a move to the Premier League and Spain for big money. But sitting behind the Gabon striker in central midfield is a little-known 20-year-old whose price tag would barely make a speck on the balance sheet of Europe's top clubs.
Young midfielder Julian Weigl, signed for an undisclosed fee reported to be around £2m, arrived at the club from 1860 Munich just two weeks after Gonzalo Castro, Dortmund's major summer signing from Bayer Leverkusen for £8m.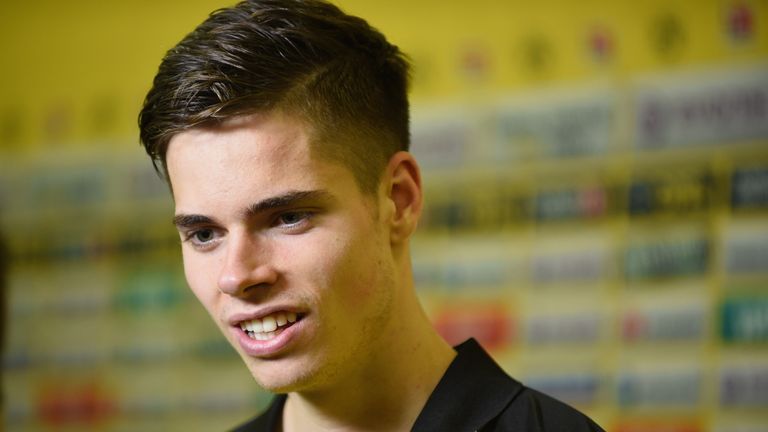 There was little doubt at the time who out of the two would be playing the bigger part, but the more Weigl impressed, the more Castro missed out. Weigl's attention to detail mirrors that of his manager; he is modest, thoughtful and calm on the ball, yet his influence is arguably as great as the frenetic trio ahead of him. Predictably, he is now being linked with other top clubs around Europe.
"Weigl is BVB's surprise of the season," adds Sky in Germany's Harter. "He captained 1860 Munich in Bundesliga 2 and was one of the most important players when he was only 18.
"Tuchel trusts him on the pitch and Weigl replies with great performances."
Trust is the key word. Mats Hummels and Ilkay Gundogan, both long-term Dortmund players recognisable with Klopp's famous sides, have also seen an upturn in form following a chaotic last campaign under the Liverpool manager. Sven Bender, who played nearly 200 games for Klopp as a midfielder, was told to play centre-back, and it worked.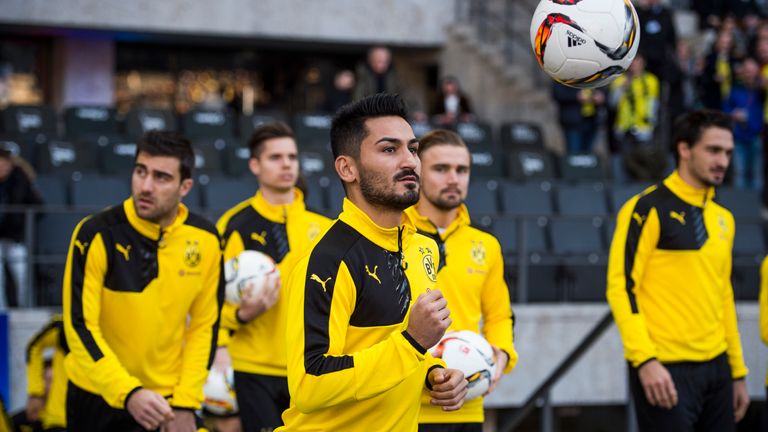 But what about the manager himself? That it has taken so long to analyse Tuchel's personality is a testament to his ideology. Under the 42-year-old, players come first.
Like Klopp, he did not have much of a playing career, and took Mainz to unprecedented heights before moving to Dortmund. Unlike Klopp, the entertainment factor lies almost solely with the team.
Harter says: "Tuchel is more straight. Not boring, don't get me wrong, he's nice, he's intelligent and he knows how to talk to people. He's not as entertaining as Klopp, but honestly, who is?
"Tuchel thinks about football all day long. In that case he is perhaps similar to Guardiola, of course not on the same level, but they share similar views about football.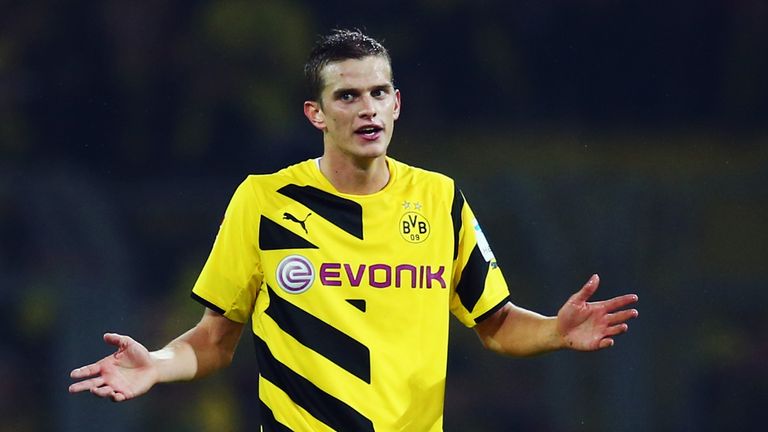 "If reports are to be believed, Guardiola and Tuchel met in a Munich restaurant during Tuchel's sabbatical year after stepping down from Mainz, and used salt and pepper mills to convey their spectrum of ideas on football.
"The Dortmund fans like Tuchel and the media respect him a lot. In my eyes they are more flexible now.
"The game against Bayern on Saturday may have been 0-0, but it was a fantastic piece of football. Great tactics, great to watch, and one of the best games I've seen in this season."
Wherever the Bundesliga title ends up, Tuchel's season will have been a relative success. Not many expected Dortmund to be challenging with nine games remaining against one of the greatest Bayern sides and managers Europe has seen in recent decades.
To come close to, match, or surpass Klopp's achievements, Tuchel's biggest challenge may be keeping hold of talent. It's a familiar battle in Dortmund, one Klopp had both success and failure with during his stint, but Harter believes the club's attitude to keeping players has strengthened from top to bottom.   
"I think certain clubs will try to sign Aubameyang, there are many rumours already. But I'm sure Dortmund will do all they can to keep him.
"They lost Gotze and Robert Lewandowski, which hurt the club, but in the following years they managed to extend Reus' contract until 2019.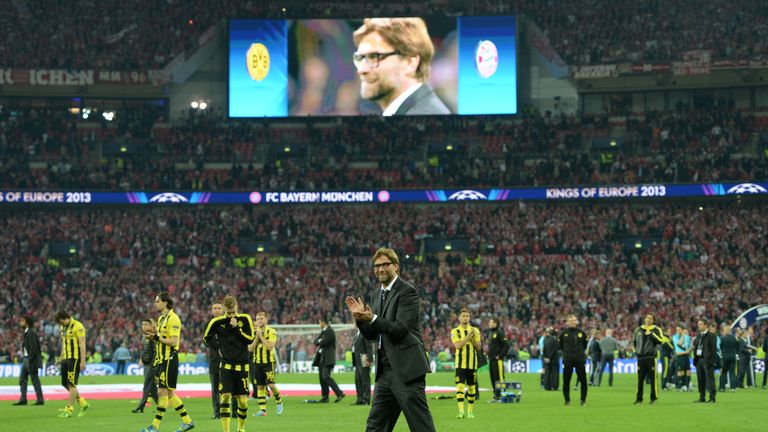 "That was an important step - for the other players in the squad too. It's very important for the club to keep the key players."
Their next test has different connotations, as second in Bundesliga meets second in the Premier League in Europe's second competition.
Both have grand aims of ruling domestically, and both are going about it the right way.