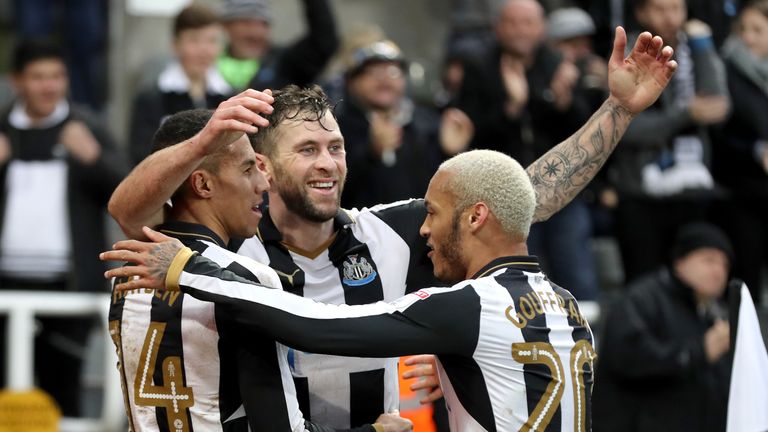 Newcastle may have been knocked out of the FA Cup by Oxford, but the Sky Sports Predictor expects them to respond with a win over QPR.
Similarly, Brighton and Leeds - who also suffered shock cup exits - remain favourites for promotion from the Championship, along with Newcastle.
Newcastle remain the highest-rated team in the league, but Brighton are narrow favourites for the title thanks to their two-point lead in the table and narrowly more favourable run-in.
Rotherham are all but nailed on relegation candidates, according to the predictor, given just a four per cent chance of avoiding relegation.
Burton are also likely to drop back down to League One despite moving out of the relegation zone with their recent victory over Queens Park Rangers, while Blackburn and Bristol City are seen as likely to survive by the skin of their teeth.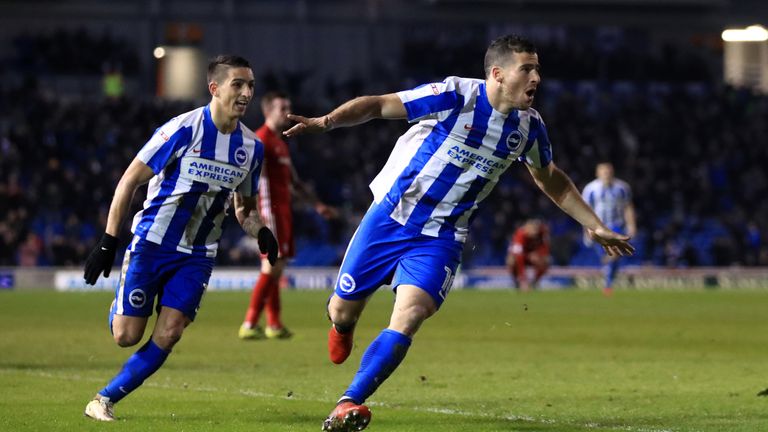 Blackburn remain boosted in the system by their unlikely league double over Newcastle - if they can recreate that form they can make their way out of trouble.
And Bristol City are backed to turn around an unfortunate run of narrow losses, which now runs to eight matches.
This week both Blackburn and Bristol City are expected to make a game of it at home to play-off contenders Leeds and Sheffield Wednesday respectively.
Newcastle are expected to easily see off QPR at home, while Brighton will face a tough fight away at David Wagner's Huddersfield.
And Aston Villa's struggles are expected to continue away at Brentford, despite boosting their squad with the signing of Barnsley midfielder Conor Hourihane.
Full predictions for this week and the season below…
Predictor: Championship table
| Team | Win title | Automatic promotion | Play-off spot | Relegation | Predicted points | Predictor ranking | Ranking change |
| --- | --- | --- | --- | --- | --- | --- | --- |
| Brighton | 52% | 91% | >99% | <1% | 93% | 368 | 3 |
| Newcastle | 45% | 87% | >99% | <1% | 92% | 402 | 7 |
| Leeds | 2% | 10% | 86% | <1% | 79% | 287 | -6 |
| Reading | 1% | 7% | 85% | <1% | 79% | 254 | -3 |
| Huddersfield | <1% | 2% | 55% | <1% | 75% | 248 | 8 |
| Sheff Weds | <1% | 1% | 49% | <1% | 73% | 297 | -3 |
| Derby | <1% | 1% | 39% | <1% | 72% | 284 | 3 |
| Norwich | <1% | <1% | 28% | <1% | 70% | 279 | 9 |
| Preston | <1% | <1% | 25% | <1% | 69% | 274 | 2 |
| Barnsley | <1% | <1% | 15% | <1% | 68% | 231 | 6 |
| Fulham | <1% | <1% | 15% | <1% | 68% | 270 | 1 |
| Aston Villa | <1% | <1% | 1% | <1% | 61% | 241 | -2 |
| Birmingham | <1% | <1% | 1% | 1% | 60% | 217 | 2 |
| Brentford | <1% | <1% | 1% | 2% | 59% | 237 | -4 |
| Ipswich | <1% | <1% | <1% | 2% | 59% | 213 | -8 |
| Wolves | <1% | <1% | 1% | 3% | 58% | 238 | -9 |
| QPR | <1% | <1% | 1% | 5% | 58% | 212 | -1 |
| Cardiff | <1% | <1% | <1% | 6% | 57% | 213 | 2 |
| Nottingham Forest | <1% | <1% | <1% | 17% | 52% | 211 | 3 |
| Blackburn | <1% | <1% | <1% | 31% | 50% | 213 | -2 |
| Bristol City | <1% | <1% | <1% | 36% | 49% | 200 | -3 |
| Wigan | <1% | <1% | <1% | 40% | 48% | 200 | 4 |
| Burton | <1% | <1% | <1% | 61% | 46% | 173 | -2 |
| Rotherham | <1% | <1% | <1% | 96% | 37% | 140 | -7 |
Predictor: Midweek Championship results
| Win | Draw | Win |
| --- | --- | --- |
| Barnsley 47% | 28% | Wolves 28% |
| Birmingham 38% | 28% | Reading 34% |
| Blackburn 34% | 28% | Leeds 38% |
| Brentford 46% | 28% | Aston Villa 26% |
| Bristol City 33% | 28% | Sheff Weds 39% |
| Burton 34% | 28% | Fulham 37% |
| Cardiff 37% | 28% | Preston 35% |
| Huddersfield 33% | 28% | Brighton 39% |
| Ipswich 38% | 28% | Derby 34% |
| Nottingham Forest 57% | 26% | Rotherham 18% |
| Newcastle 75% | 20% | QPR 6% |