Frank Lampard plays down comparison with Tottenham midfielder Dele Alli
By Patrick Surlis
Last Updated: 07/03/17 12:06am
Frank Lampard has played down comparisons between his style of play and Tottenham midfielder Dele Alli.
The Spurs star netted his 13th Premier League goal of the season in their win over Everton on Sunday, while Lampard ended his playing career as Chelsea's all-time record goalscorer.
Their shared ability to score from midfield positions has prompted comparisons between the pair but Monday Night Football guest Lampard was not convinced.
When asked to name the current Premier League player most like him, Lampard said: "Alli has different strengths to me and I think now he is playing that bit further forward.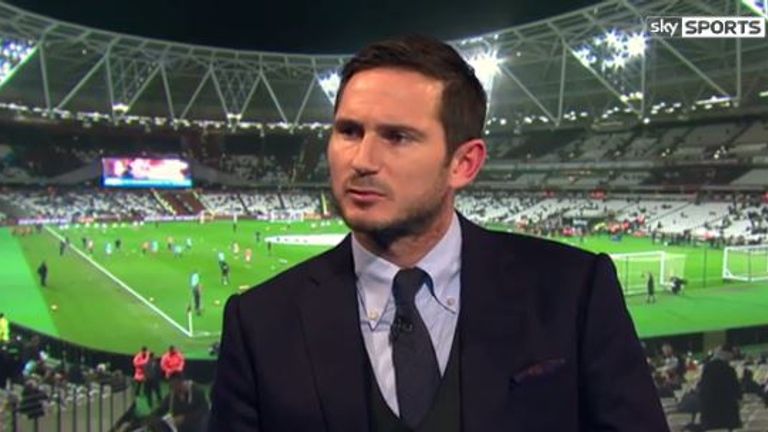 "Last year I would have said Dele Alli but I'm not sure. His responsibility as a defender has completely gone. I have to say I agree with that decision, because when he's so clinical, when he makes such good runs around the box and is scoring so often with two really solid midfield players behind him, why does he need to get involved in that?
"Get him up where he can really hurt teams. He's got probably the in-form striker in the league up front [Harry Kane] and him behind. Those two at the moment are deadly."
Lampard also joked he would like to see Alli reclassified as a forward just in case he threatens his midfield goalscoring total.
"He could break records that's why I'm trying to call him a striker! I love his confidence, though," Lampard added.
"The more we talk about the England team. When we went to World Cups, did we believe we could beat the best teams? I think Dele Alli is really confident in himself.
"He believes in his own ability and rightly so. Not many players come into a Premier League team and do what he's done. That's not the norm. That's Wayne Rooney, that's Michael Owen.
"The rest of us have to feel our way in. He is certainly ahead of the game."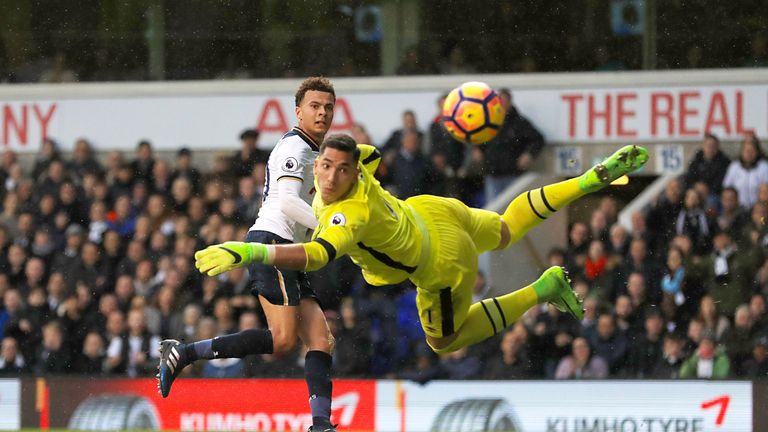 On Alli's goal against Everton, Lampard said: "The finish is obviously class, but the run which he makes, that sharp run on the angle, that is the special bit for me.
"Running on the angle behind defenders as an attacking midfield player or a second striker will get you in so many times. He's got that instinct to sniff the right moment to do it.
"I think he's going to get better because playing in that team, they're creating lots of chances. The more times he makes those runs, he'll learn when to make them. If he keeps going like this he's going to have a fantastic career and rack up the goals."