Antonio Conte says Chelsea win over West Ham was a solid step under pressure
By Patrick Surlis
Last Updated: 07/03/17 12:58pm
Antonio Conte says Chelsea's win over West Ham was a solid step under big pressure after their rivals had won on Sunday.
Goals from Eden Hazard and Diego Costa gave the Premier League leaders a 2-1 win at the London Stadium, meaning they are now 10 points clear at the top.
Man City and Spurs both won on Super Sunday to put the ball in Chelsea's court, but Conte says answering to that pressure was a huge positive in a game he felt they controlled.
Conte said on Sky Sports: "It's a solid step for us. It's not easy to play after your opponent. You know if you lose, you drop points. To feel this type of pressure is good and I think we have had a good answer.
"I think we played a good game," he continued. "We controlled the game, scored and had other chances to score more goals.
"Now we must continue, to rest very well and to prepare very well for the game in the FA Cup against Manchester United.
"It is a pity for the goal conceded at the end, to give away another clean sheet at the end of the game is not good. We must improve in this situation.
"But I am pleased, we played a good game with great concentration from my players, great commitment, great will to win and also to reply to our opponent [title rivals] after they won and today we won."
Conte also praised Eden Hazard's man-of-the-match performance but said the forward needs to be more ruthless in front of goal.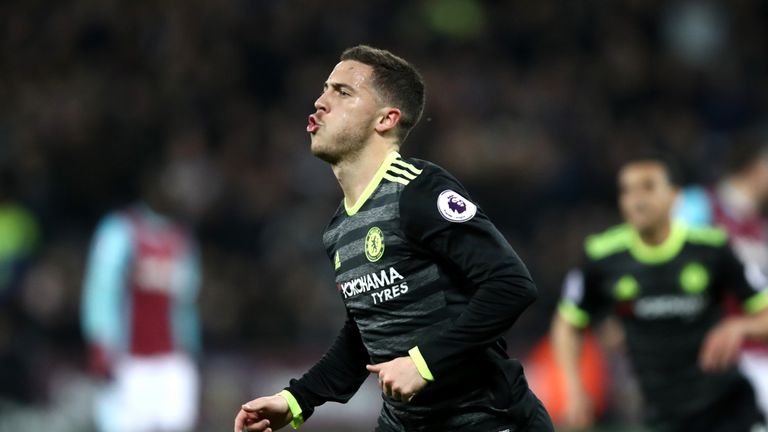 The Belgium international scored Chelsea's opener in a 2-1 win on Monday Night Football, smartly finishing a devastating counter-attack.
That took his tally for the season to 11 in the Premier League, but Conte felt Hazard, who was named man of the match, squandered several other opportunities at the London Stadium.
"Eden, like the other players, played very well," Conte said. "My players were very good in this counter-attack, Pedro and Hazard.
"It was a good performance for [Hazard], he could score more goals and I think in this situation it's important to score the first but also when you get another possibility to score a goal, you must do it.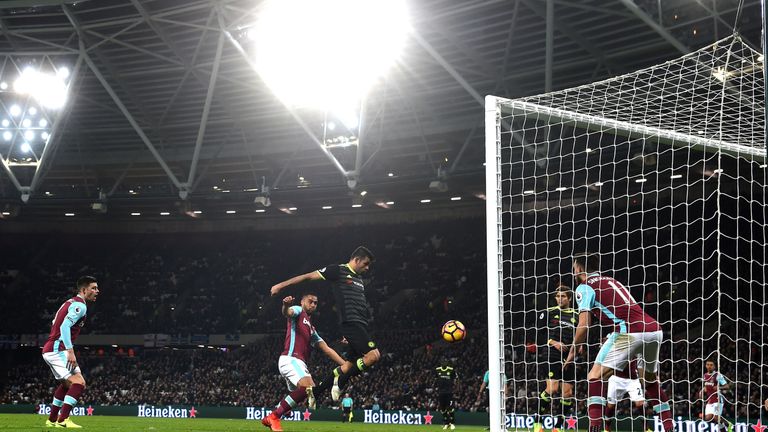 "I am pleased for him, he played a very good game."
Conte also reserved praise for N'Golo Kante, who won possession after a West Ham free-kick to spark Chelsea's break for their first goal.
"N'Golo is a really good player and has great stamina," the Blues boss added.
"He covered a lot of ground but now we are working with him to improve in playing directly for the forwards. He is improving a lot, he is a good player and also a good guy."