Jose Mourinho owed more respect from Chelsea fans, says Ray Wilkins
By James Dale
Last Updated: 15/03/17 11:33pm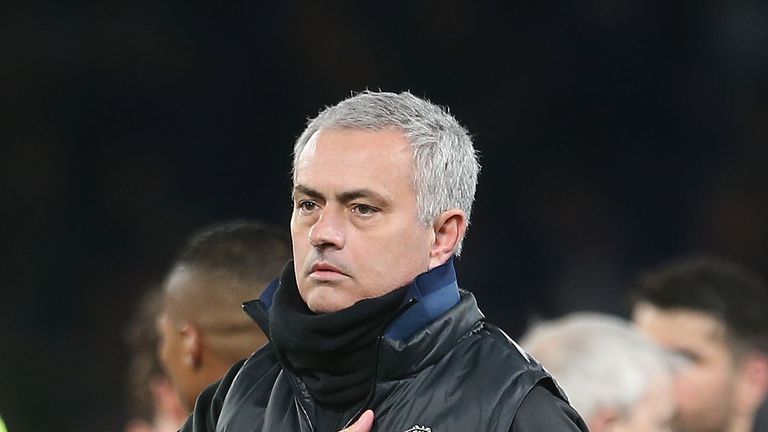 Jose Mourinho is Chelsea's No 1 and should have been shown more respect by fans, Ray Wilkins said on Premier League Daily.
The Stamford Bridge crowd jeered Mourinho during Manchester United's 1-0 defeat at the hands of his former club in the FA Cup quarter-final on Monday, with fans unhappy as the 54-year-old had to be separated from Antonio Conte on the touchline.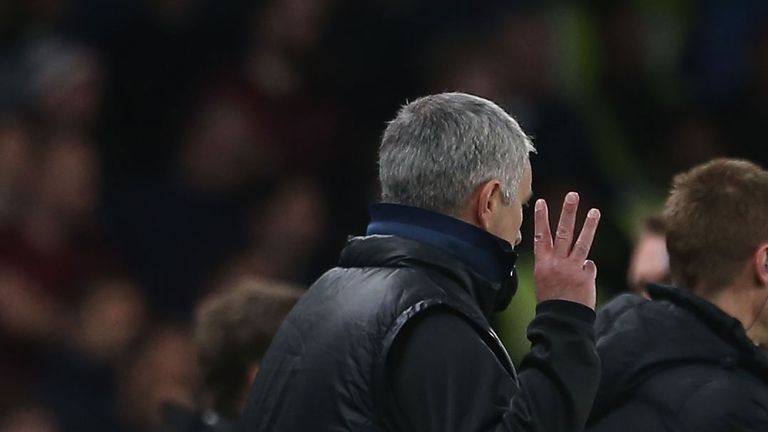 Mourinho lifted three fingers towards the home supporters to signify the number of Premier League trophies he won with the club, and former assistant manager Wilkins says the former Porto and Real Madrid boss should have been afforded more respect.
"I just wish our Chelsea supporters, and I'm a Chelsea supporter, showed a little bit more class to Jose Mourinho," said Wilkins.
"People will naturally be thinking: 'Hang on a second he was demonstrating stuff on the touchline against Chelsea'. Well yes he was but now he's employed by Manchester United. Chelsea relieved him of his post.
"If we actually remember what he's done for our club, and I say our club because I've been a Chelsea man since I was 10 and a half, he's worked miracles there.
"He's a good bloke but he's a football man, he wants his club to win. I just thought the other night against Manchester United they didn't show him the respect he merits."
Asked if Mourinho should have shown more respect to Conte, Wilkins said: "When you've got two coaches on the sideline that have so much passion then you're going to have a little [confrontation].
"You could have said Conte was disrespectful to Jose. It was just a conflict of interests, they just had a row and these things happen."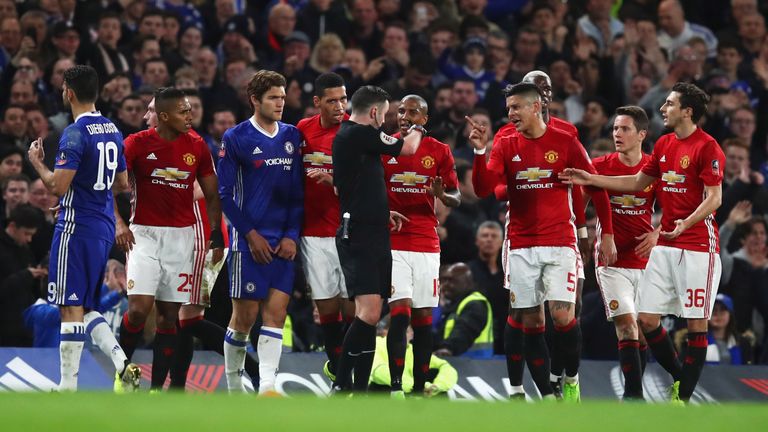 Mourinho labelled himself "Judas" after the game, but maintained he is still the No 1 at the club until another manager proves otherwise.
Wilkins agrees with the United boss' assessment and thinks Chelsea supporters do too.
"I think they [Chelsea fans] do if they're thinking about it logically and sensibly, there's no one that can touch him at the moment," said Wilkins.
"Jose will be number one until somebody wins as many trophies as Jose."