Premier League fixtures live on Sky Sports in May: Top six in action, Friday Night Football returns
Last Updated: 31/03/17 6:49am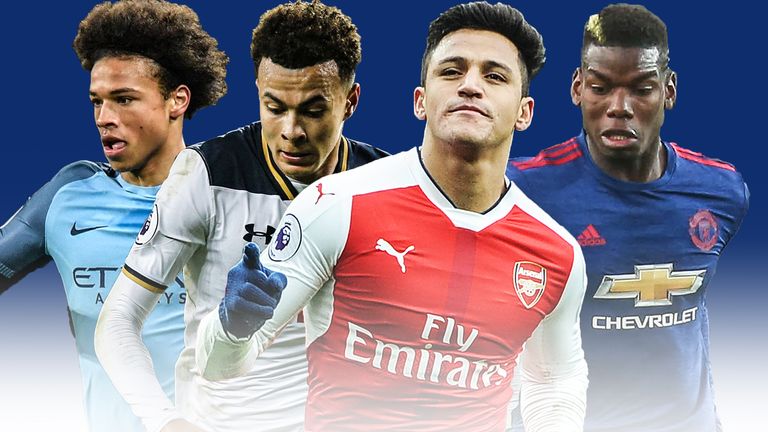 Sky Sports will show more crucial clashes as the Premier League nears its climax, with the current top six in front of the cameras and Friday Night Football back on the first weekend in May.
Five more live games for the start of the final month have been added to the schedule, as four days that could be key in the race for the title and the top four kick off with a Friday evening London derby between West Ham and Tottenham and finish with a Monday Night Football clash between leaders Chelsea and relegation-threatened Middlesbrough.
Manchester City welcome Crystal Palace on Saturday lunchtime, while a stellar Super Sunday sees Liverpool host Southampton and under-pressure Arsenal take on Manchester United at the Emirates.
PL fixtures live on Sky in May (first weekend)
Fri 5: West Ham v Tottenham (8pm)
Sat 6: Man City v C Palace (12.30pm)
Sun 7: Liverpool v Southampton (1.30pm)
Sun 7: Arsenal v Man Utd (4pm)
Mon 8: Chelsea v Boro (8pm)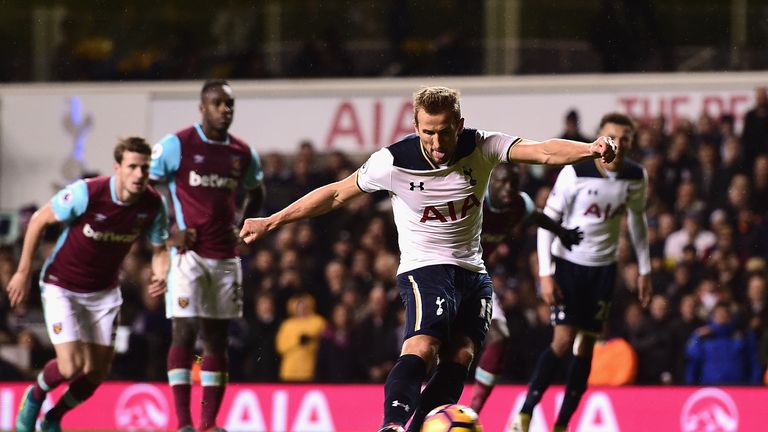 The Premier League drama returns this weekend and Sky Sports viewers have plenty to look forward to as business at both ends of the table gets serious.
A thrilling start to April takes in the Merseyside derby and Manchester City's trip to Arsenal, while a packed penultimate month also has the Manchester and north London derbies in store.
More games for the final two matchdays of the season will be announced in due course.
Premier League fixtures live on Sky Sports
April
Sat 1: Liverpool v Everton (12.30pm)
Sun 2: Swansea v Middlesbrough (1.30pm)
Sun 2: Arsenal v Man City (4pm)
Sat 8: Tottenham v Watford (12.30pm)
Sun 9: Sunderland v Man Utd (1.30pm)
Sun 9: Everton v Leicester (4pm)
Mon 10: Crystal Palace v Arsenal (8pm)
Sat 15: Tottenham v Bournemouth (12.30pm)
Sun 16: West Brom v Liverpool (1.30pm)
Sun 16: Man Utd v Chelsea (4pm)
Mon 17: Middlesbrough v Arsenal (8pm)
Sun 23: Burnley v Man Utd (2.15pm)
Sun 23: Liverpool v Crystal Palace (4.30pm)
Tue 25: Chelsea v Southampton (7.45pm)
Wed 26: Arsenal v Leicester (7.45pm)
Thur 27: Manchester City v Manchester United (8pm)
Sun 30: Everton v Chelsea (2.05pm)
Sun 30: Tottenham v Arsenal (4.30pm)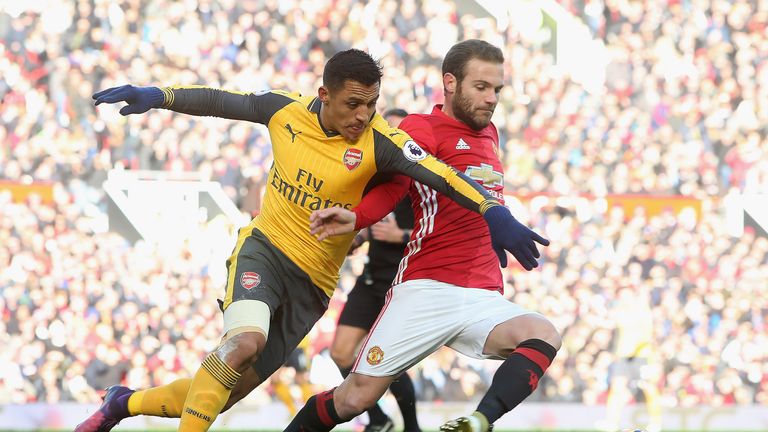 May
Mon 1: Watford v Liverpool (8pm)
Fri 5: West Ham v Tottenham (8pm)
Sat 6: Manchester City v Crystal Palace (12.30pm)
Sun 7: Liverpool v Southampton (1.30pm)
Sun 7: Arsenal v Manchester United (4pm)
Mon 8: Chelsea v Middlesbrough (8pm)
For news of all Sky's live football, visit: www.skysports.com/watch/football-on-sky