Tottenham's Harry Kane will not be out injured for long, says Mauricio Pochettino
By Allan Valente
Last Updated: 30/03/17 4:12pm
Tottenham boss Mauricio Pochettino believes Harry Kane will not be out for long and says he will return from his ankle injury before the end of the season.
Kane suffered a ligament injury against Millwall earlier this month but Spurs insisted it was not as severe as the injury he sustained to the same ankle against Sunderland earlier in the season, with Sky sources understanding he could be out for four to six weeks this time around.
Pochettino said Kane has started doing light work on the training pitch and expects to have him available again soon.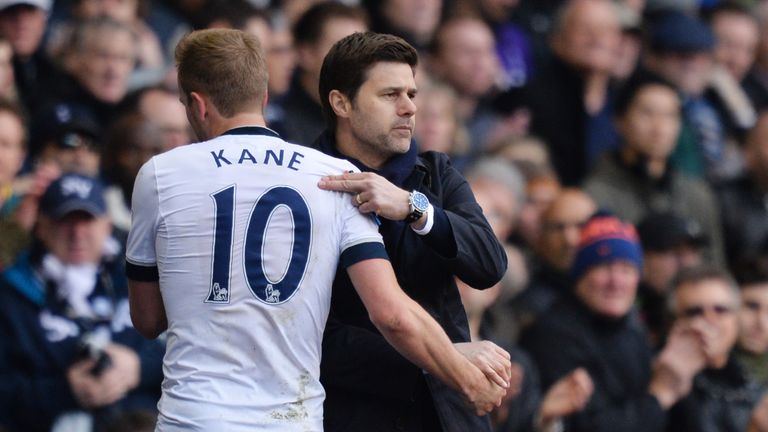 "We do not know yet, he is doing well and he has started working again on the pitch. We are very positive, he is very positive, but we will see when he is available again," he said.
When asked if Kane will be available again before the end of the season, he said: "Yes, of course, of course. He is doing very well, he is very positive. We believe that he can be available not so long in time.
"But I cannot provide the time he still needs to be available again, but I think it is not too long."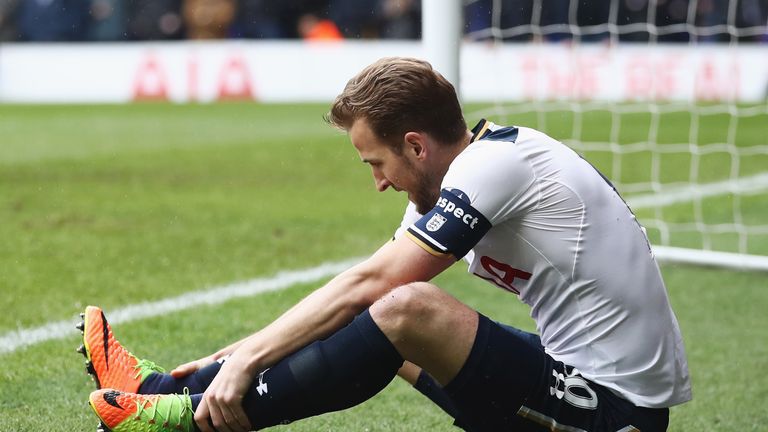 However, Pochettino admitted left-back Danny Rose is still some way off returning from the knee injury he sustained against Sunderland at the end of January.
"Danny Rose will be seeing the specialist this afternoon [Thursday] and then we will see. He is probably a little bit behind Harry Kane, but we are positive. We need to wait to see what happens with the specialist."
Tottenham confirmed on Wednesday that Erik Lamela will miss the rest of the season after it was decided he needs to undergo hip surgery. The midfielder has not played since October and Pochettino admitted surgery was necessary for the Argentine.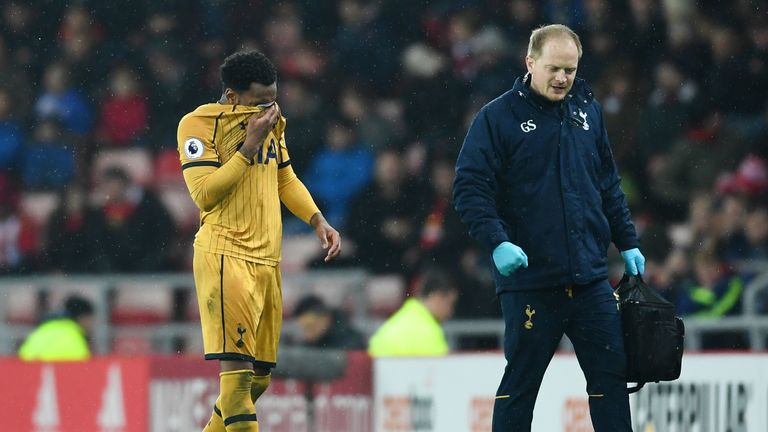 "We take a different way in trying to help him to improve. We were very conservative, but in the end it was impossible for him to fix the problem without an operation. We hope it will help him and he will return as soon as possible.
"I think now it is important to give him all the support and all the love. Now it is not about the player, it is about the human being and we will try to help him. He has been suffering a lot in the last four months.
"Now we have had a decision it is important for him to believe he can fix the problem. He wants to be on the pitch as soon as possible and that is what we want, too."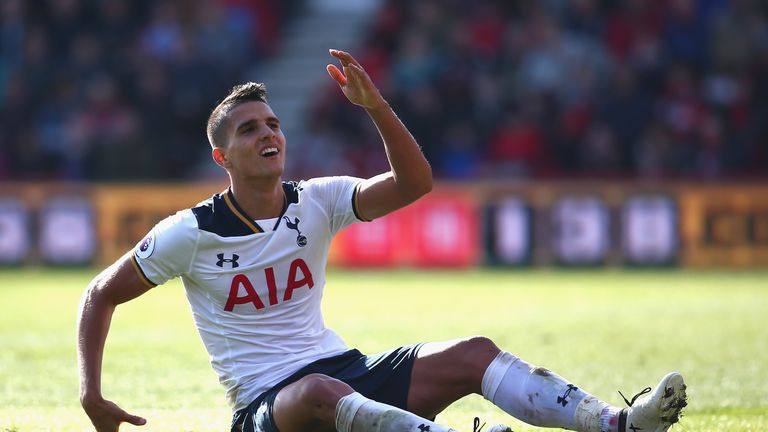 Tottenham will be looking to keep pace with Premier League leaders Chelsea on Saturday when they travel to Turf Moor to take on Burnley but Pochettino is expecting a difficult test given the Clarets' home record.
"Yes, it will be tough. They are doing very well at home. We know very well that we need to fight from the first moment of the game and they are a team, a very physical team, very aggressive team and it will be tough," he said. "And not only do we have to give our best but we must be ready to fight for every single ball."
Grab a Sky Sports Month Pass for half price, and let us knock your sporting socks off with a blockbuster month of sport on NOW TV. All for just £16.99.