Real Madrid's Gareth Bale dismisses Manchester United speculation
By Conor Creamer
Last Updated: 17/07/17 2:34pm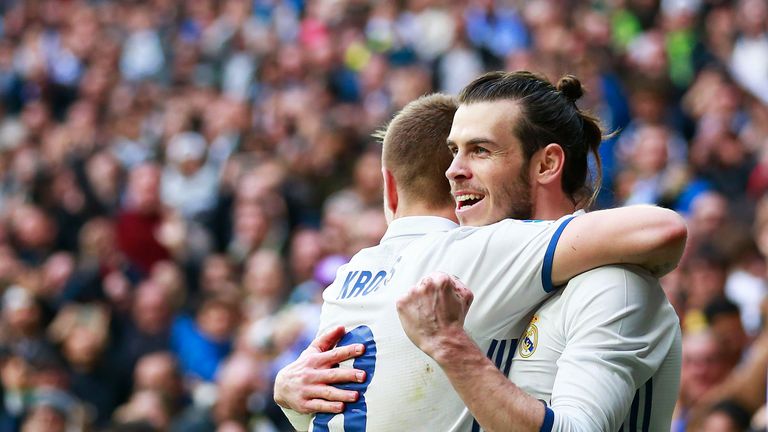 Gareth Bale has dismissed speculation linking him with a summer move to Manchester United, insisting he is happy at Real Madrid.
The 28-year old, who put pen to paper on a new five-and-a-half year deal at Madrid last October, denied rumours he could leave the European champions.
"The truth is that I do not read any of that. Logically I am a British player and I am always linked with a return home," he told Marca when asked about United's interest.
"It happened with Beckham, with other Englishmen who came to Spain. Nothing new.
"I am happy playing in Madrid, logically interest is interest, but if there has been nothing concrete, no offer, there is nothing to discuss."
Bale endured a frustrating campaign last season, which was dominated by injury, scoring seven goals in 19 league games.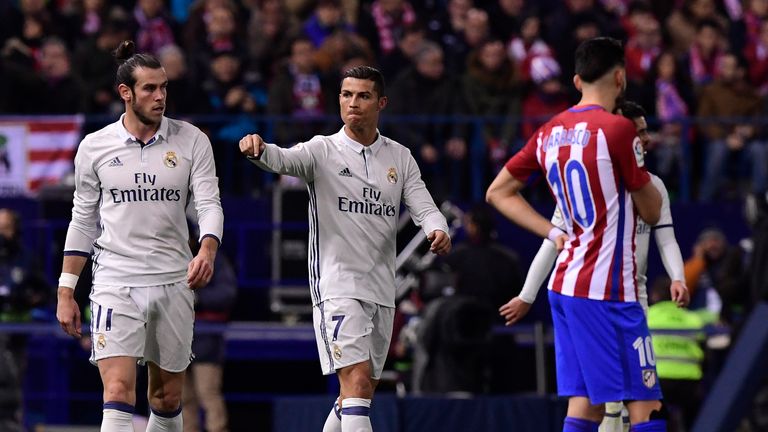 He is confident of better fortunes this season but is unsure if it will feature Cristiano Ronaldo alongside him at the Bernabeu.
Ronaldo was linked with a move away from Real Madrid earlier this summer due to his treatment by Spanish authorities amid tax avoidance claims, and Bale does not know whether the Portuguese will be part of the side this year.
"I've not read anything, I haven't got a clue about what's going to happen," Bale said. "Look, I only found out yesterday that [Romelu] Lukaku has signed for Manchester United. I honestly don't know."
The former Tottenham winger nursed an ankle injury for much of the last campaign but is upbeat that the problems are now behind him as he looks forward to a successful pre-season under manager Zinedine Zidane.
"[The ankle is] fine. Obviously, during the holidays I haven't done a lot of intensive stuff on the area, in order to recover well," he said.
"I was annoyed last season because you always try to return to help the team, and give the best of yourself. Maybe I should have had more time recovering, and not forcing things, but now there is no pain. The ankle feels strong and I'm ready."