Transfer Deadline Day: When does window close? Who's on the move? Follow the drama with Sky Sports...
Last Updated: 31/08/17 6:04am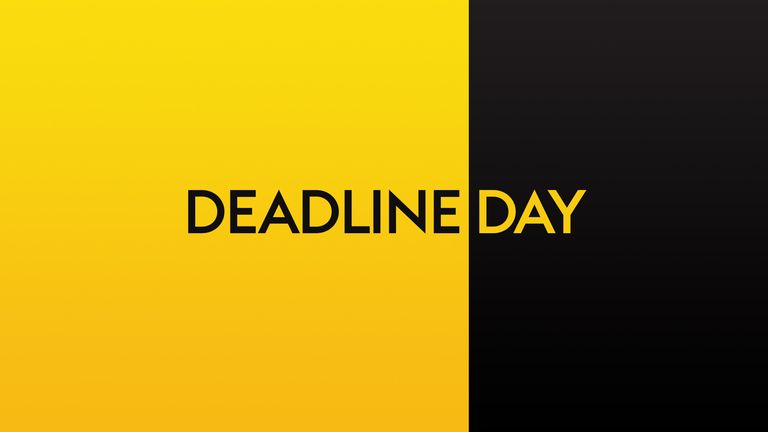 The summer transfer window shuts at 11pm on Thursday and Sky Sports will guide you through the deals and the drama right up to the deadline and beyond.
The futures of Philippe Coutinho and Diego Costa remain up in the air, while Alex Oxlade-Chamberlain and Alexis Sanchez could swap one Premier League club for another and Kylian Mbappe is closing in on a big-money move to Paris Saint-Germain.
With the 2017/18 campaign up and running, who'll make a last-ditch bid to strengthen their squad? Will your club steal a march on a rival, bring in an old head or take a punt on an unknown? And will that precious paperwork be filed on time?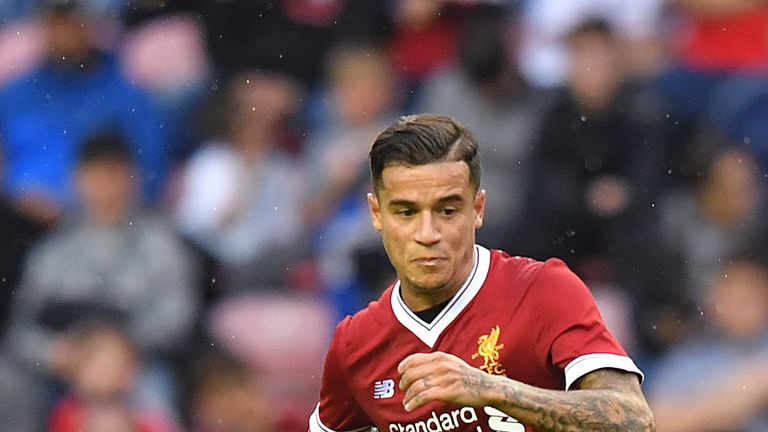 Here's all you need to know about this summer's last chance to do business and how to follow - wherever you are - with Sky Sports...
When's the deadline?
The window shuts in England and Scotland at 11pm on Thursday, August 31.
The same goes for France and Italy, but the deadline is 5pm in Germany and clubs in Spain will have an extra day to do business; the window there closes at midnight on September 1 - meaning Barcelona's pursuit of Coutinho could drag on even further.
Clubs in China can do business up until September 14.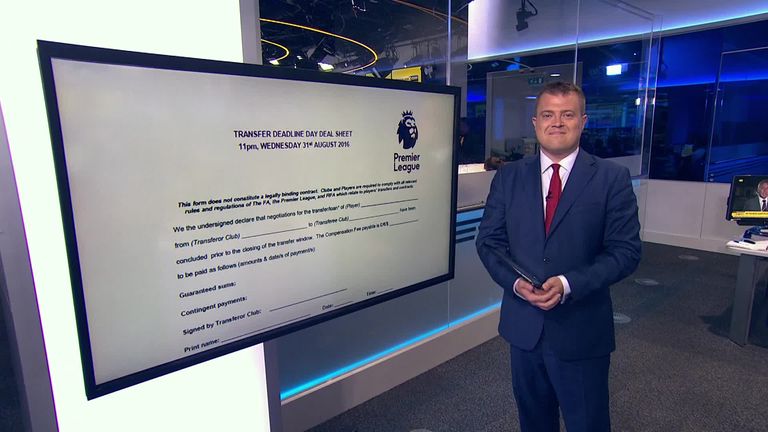 Don't forget the deal sheet. This crucially allows a club to confirm that a deal has been reached and affords additional time to submit the remaining documentation. The sheet cannot be used until two hours before the deadline and needs to arrive fully completed before the transfer window closes; clubs then have an additional two hours after the window closes to submit full paperwork.
Once the window closes, only the temporary transfer of a goalkeeper in "exceptional circumstances" is permitted.
Record-breaking transfer window?
The transfer record was shattered at the start of August when PSG signed Neymar for the eye-watering sum of £200m - a fee that Jose Mourinho claimed represented value for money.
Early business meant that Premier League clubs had already forked out £309m by the time the summer window officially opened on July 1 and one August 3 deal - Kelechi Iheanacho to Leicester from Manchester City - took top-flight spending in England past the £1bn mark.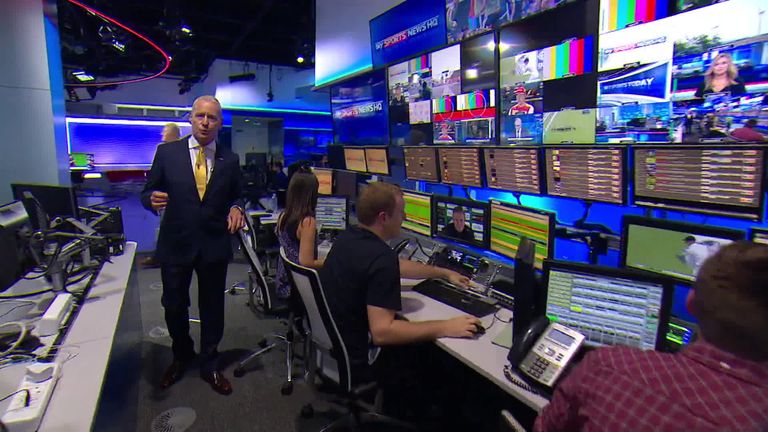 How to follow with Sky Sports
Sky Sports News - channel 409 - will have reporters at every Premier League club from 6am to bring you the inside track and the big developments.
Paul Merson, Guillem Balague, Phil Thompson and Charlie Nicholas will be in the studio to analyse the done deals and business still in the pipeline, while Jamie Carragher will check in and Steve Evans will be part of a dedicated team to run the rule over all the transfer action in the Sky Bet EFL.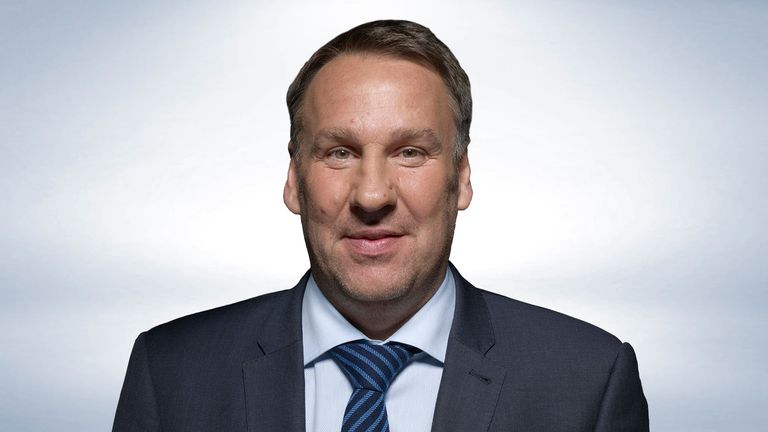 Our brilliant Transfer Centre blog for skysports.com and the Sky Sports apps kicks off from 6am, while we'll take you live to the newsroom by streaming Sky Sports News Deadline Day coverage from 5pm-7pm and 10pm-11pm on skysports.com and Twitter.
Soccer AM's Laura Woods and Adam Smith will be live on Facebook and YouTube from 6pm-6:30pm to review the latest done deals, while Football Daily will be providing an alternative look at Deadline Day on Facebook between 8:30pm-10pm live from Sky Studios. It's not to be missed.
You can watch Sky Sports News at any time by signing in on skysports.com, the apps or Sky Go if you're on the move and just £6.99 will bag you a day pass with Now TV.
If you're out and about, be sure to follow @SkySportsNews for breaking news and use #DeadlineDay to get involved!
Plus, you can receive Deadline Day alerts by downloading the latest version of our Sky Sports apps. Tap 'More' on the bottom right of your screen, then tap Notifications and switch on 'Football'. And don't forget to select 'Breaking News' as well to get all the biggest, breaking sports news.
Essential reading
There's plenty on skysports.com and the apps to get you in the mood for Thursday's transfer scramble.
Who could be on the move? From Philippe Coutinho to Angel Di Maria, 10 major deals that could still happen.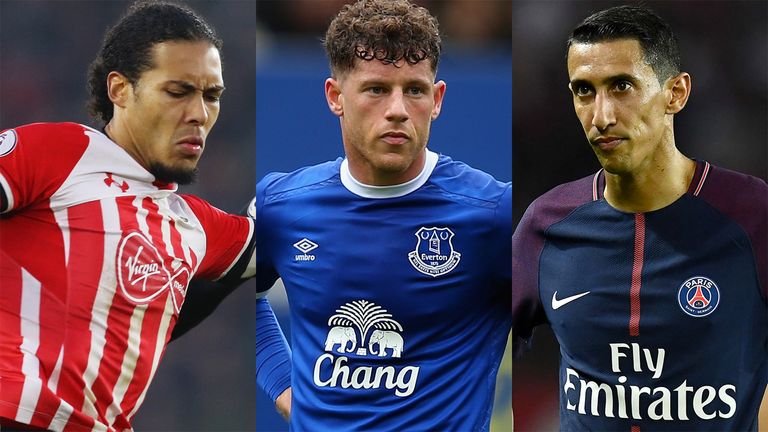 What do contenders still need? The Soccer Saturday gang dissect the business so far of last season's top six and offer advice as to where they're still lacking.
Best Deadline Day ever? Fernando Torres, Luis Suarez, Andy Carroll... join us as we go back to 2011 to relive arguably the best transfer Deadline Day.
Best summer Deadline Day deal? Wayne Rooney to Manchester United? Carlos Tevez to West Ham? Have your say in our vote.
It promises to be a cracker - join us on Sky Sports News and our digital platforms from 6am right through to the 11pm deadline and beyond...