Premier League clubs' pre-season friendly schedule ranked for distance covered
By Adam Smith
Last Updated: 18/07/17 6:52am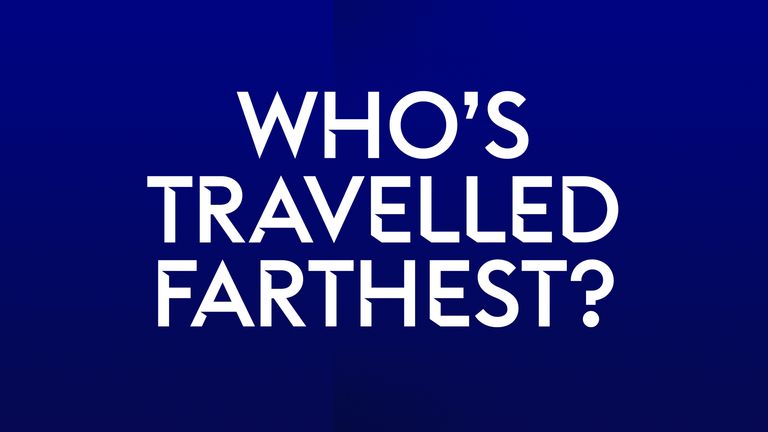 The pre-season friendly schedule is underway for Premier League clubs - but which team will travel the farthest?
Pre-season friendlies enable players to reach match fitness, build team camaraderie, test tactics, field new signings and promote the club in distant countries - but some clubs are travelling far more than others...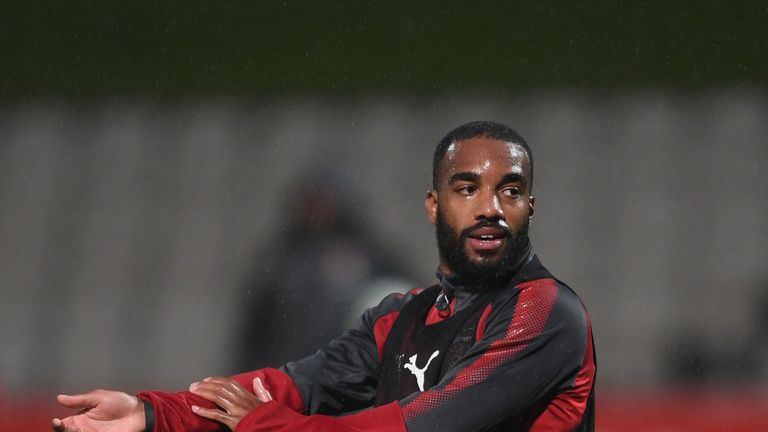 Arsenal will be the most-travelled club this summer, covering 21,184 miles during their tour of Australia and China - just 3,500 miles short of the distance around Earth.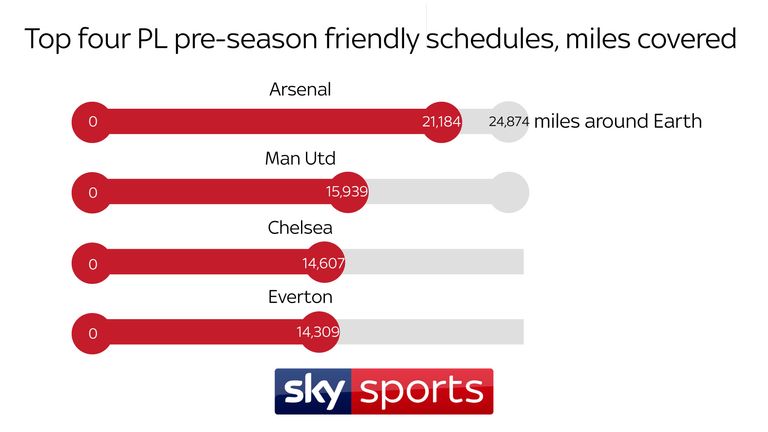 The Gunners cruised past Sydney FC and the Western Sydney Wanderers in Australia and will face Bayern Munich at the Shanghai Stadium in China on Wednesday before playing Chelsea in Beijing on Saturday.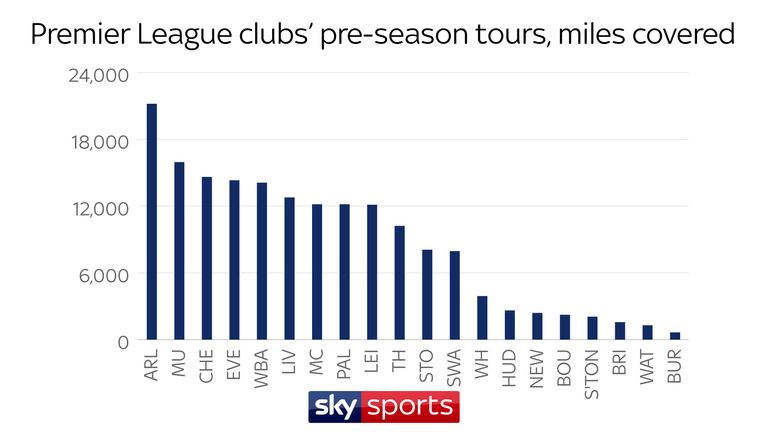 Manchester United will clock the next greatest distance with 15,939 air miles during their globe-trotting warm-up campaign.
Jose Mourinho's men thumped LA Galaxy 5-2 in California on Sunday before they travelled another 582 miles to play Real Salt Lake in Utah.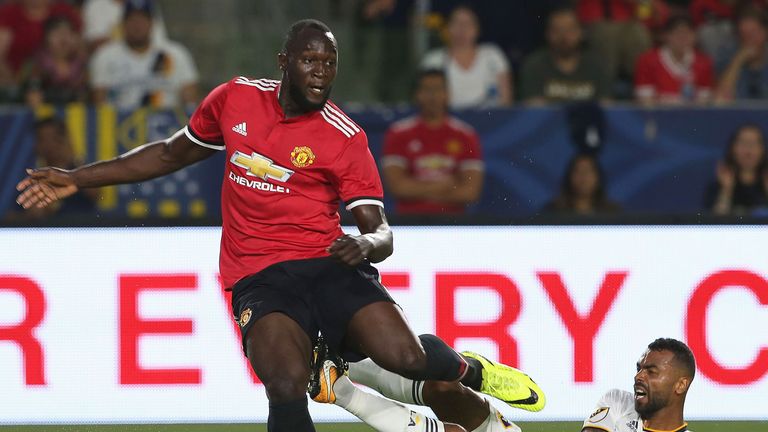 United face Manchester rivals City in the International Champions Cup in Houston on Thursday and end their US tour with fixtures against La Liga giants Real Madrid and Barcelona before playing Valerenga in Norway and Sampdoria in Ireland.
Chelsea, Everton and West Brom will all travel around 14,000 miles. Antonio Conte's men visit China and Singapore, while the Toffees return from Tanzania to play Twente and Genk in the Netherlands and Belgium.
The Baggies have travelled to Austria and are yet to compete in the Premier League Asia Trophy in Hong Kong, live on Sky Sports, before playing several fixtures in the UK and ending their schedule against Deportivo la Coruna in Spain.
Liverpool and Manchester City will cover almost exactly the same distances as they did during last year's pre-season tours with 12,770 and 12,153 round-trip miles, respectively.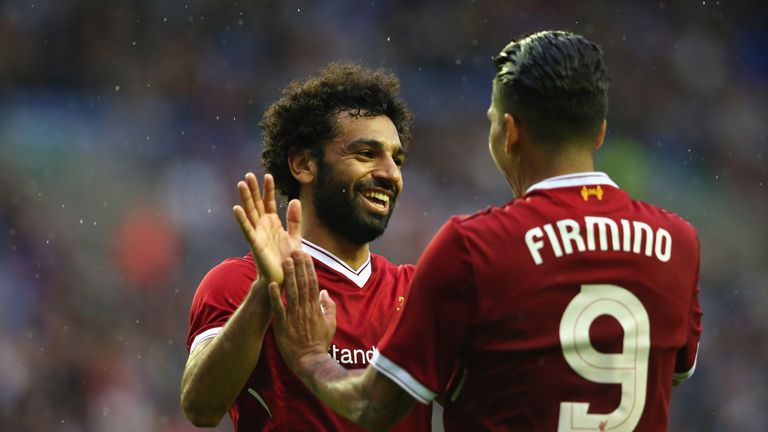 The Reds will also be participating in the Premier League Asia Trophy in Hong Kong alongside Chelsea, Leicester, West Brom and Crystal Palace, before facing Bayern Munich and Atletico Madrid or Napoli in Germany and ending their schedule against Athletic Bilbao in Dublin.
After facing United, City play Real Madrid and Tottenham in the US before facing Slaven Bilic's West Ham in Iceland on 4 August.
Crystal Palace and Leicester have limited their air miles, competing in the Premier League Asia Trophy in Hong Kong, with Palace playing Metz in France en route home and hosting Schalke on 5 August.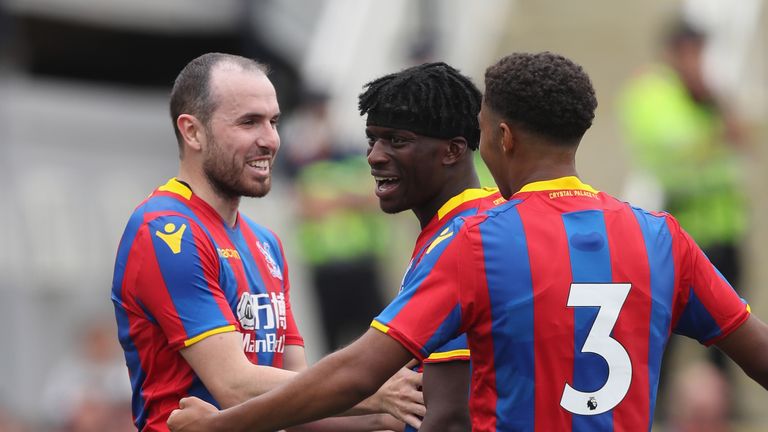 Tottenham travelled more distance than any other Premier League club during their pre-season tour in Australia last season but will only clock 10,209 this term.
Spurs face Paris Saint-Germain, Roma and Manchester City during the International Champions Cup in the US and bring their pre-season to a close against Juventus at Wembley.
Stoke (8,064 miles) and Swansea (7,950) will both complete below-average distances during their warm-up schedules - despite both visiting the US.
At the other end of the scale, Burnley will only complete 648 miles during their entire pre-season campaign - not even the direct distance from Land's End to John o' Groats.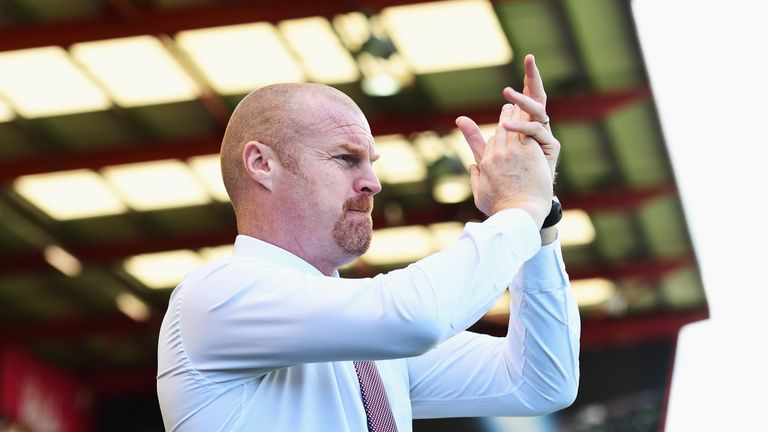 The Clarets will only travel another 293 direct miles before the Premier League kicks off after completing a 357-mile round trip to play Shamrock Rovers in Dublin.
Watford will travel the second-fewest miles (1,282), followed by Brighton (1,562), Southampton (2,057), Bournemouth (2,227), Newcastle (2,391), Huddersfield (2,620) and West Ham (3,913).
You can watch Liverpool, Leicester, West Brom and Crystal Palace compete in the Premier League Asia Trophy live on Sky Sports 1, kicking off with Leicester v West Brom on Wednesday from 11am