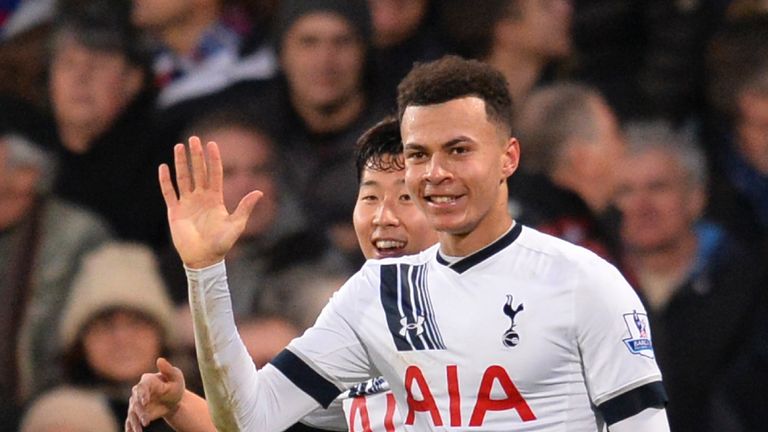 Dele Alli stunned Selhurst Park after 84 minutes on Saturday afternoon when the Tottenham star controlled the ball, touched it over Mile Jedinak's head then slammed home a dipping volley from 20 yards.
With the game in the balance at 1-1, it was Alli's moment of sheer brilliance that determined the result and earned his side the three points. 
His boss Mauricio Pochettino couldn't think of enough superlatives. "Wonderful, amazing, great," said the Argentine. "That goal will be seen all over the world. He has shown his quality and what he's capable of."
The goal certainly had shades of a Matt Le Tissier effort about it, and the Sky Sports pundit was also full of praise for the strike.
"It was pretty special," he told Sky Sports Now. "It's not very often a goal on Soccer Saturday gets a massive round of applause from all the pundits. When we all saw it, it was a spontaneous 'oh my goodness'. It was brilliant skill and the fact he has the confidence to even try that is fantastic."
But was it the goal of the season so far? Or was it even the best goal they've ever seen? We canvassed some of our top football experts for their thoughts about the strike...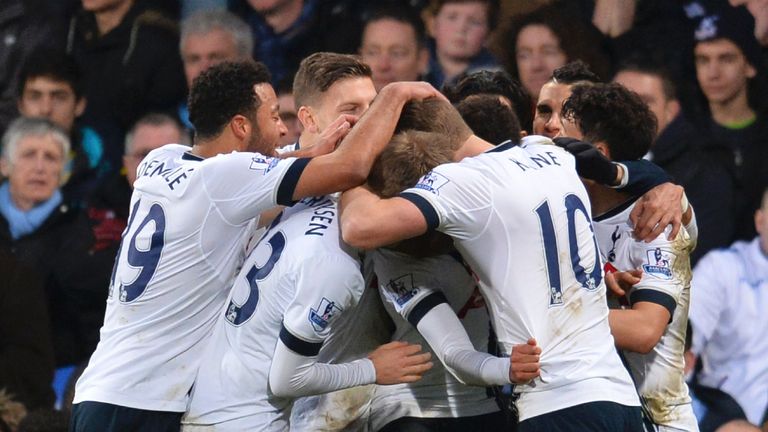 Niall Quinn
I loved seeing this goal scored and I think it's just about the best so far this season. I immediately thought of Frank Worthington's similar goal for Bolton many moons ago. 
Neil McCann
It's certainly a contender for goal of the season. In my opinion there are a number of better goals of different types. Check out Davie Cooper's against Celtic in the Drybrough Cup Final!
Phil Thompson
It was definitely the goal of the season so far. As I said on Soccer Saturday during my commentary of the game, it really reminded me of Worthington's effort for Bolton. But Frank was very experienced at the time, for someone as young as Alli to try something like that in a Premier League game, and for it to come off, it's just outstanding.
Alan Smith
Yes, goal of the season so far. Showing my age here but Worthington's goal comes to mind for Bolton against Ipswich in 1979. A similar effort involving a flick over his head.
Alan McInally
Definitely the goal of the season, but not as good as MY goal of the season!
Andy Hinchcliffe
Definitely the best individual goal this season from one of the players of the season. His skill, technique, balance and spatial awareness are off the scale. As flicks and volleys go, only Paul Gascoigne against Colin Hendry at Euro 96 is kind of similar. 
Don Goodman
Yes, goal of the season so far. The only comparable goal was Worthington's similar effort way back when. But it's incredibly difficult to compare goals that are special but different. 
Is it better than Ryan Giggs' or Maradona's individual goals? Volleys like Alan Shearer's or Tony Yeboah's? Marco van Basten's crazy volley? The list goes on. So while it's a special, amazing goal, is it the best of all time? I wouldn't think so.
What did you think about Dele Alli's wonder goal? Leave a comment below or tweet us @SkyFootball to let us know