Premier League defends record in improving facilities for disabled fans
By Sky Sports News
Last Updated: 19/09/17 11:25pm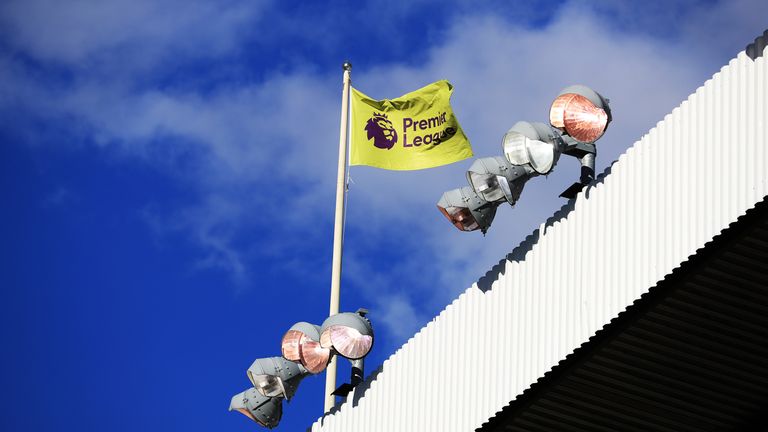 The Premier League has defended its record in improving facilities for disabled supporters, after claims a number of clubs in the top division are failing to meet their own targets.
A report in The Daily Telegraph states that, while 11 Premier League clubs have made improvements that meet the league-wide promise on disabled access made two years ago, some others have fallen short of hitting that criteria.
The Premier League says there are inaccuracies in the report, and adds that it will publish its own data in the coming weeks.
They also state they have delivered about 1,000 new wheelchair bays inside Premier League stadiums in the last two years - an increase of 50 per cent, with more on the way.
Clubs promoted to the Premier League are given two years to make the improvements, so even though Newcastle, Huddersfield and Burnley are implicated in the report, they still have time to make the necessary amendments to allow more wheelchair users in, and meet the criteria.
A statement from the Premier League read: "Premier League clubs have delivered a substantial program of work to improve their disabled access provisions.
"Rapid progress has been made and the clubs' commitment to improve facilities, and other services, is unprecedented in scale, scope and speed by any group of sports grounds or other entertainment venues in the UK."
The statement adds: "The Accessible Stadia Guide (ASG) offers guidance on how to meet the regulatory requirements for clubs that build new stadia, and provides good practice guidelines for those with older facilities where they are obliged to make 'reasonable adjustments' in adapting their existing buildings."