Luke Shaw 'a long way behind' Manchester United team-mates, says Jose Mourinho
Last Updated: 03/04/17 12:30pm
Luke Shaw is "a long way behind" his Manchester United team-mates in terms of focus and ambition, says Jose Mourinho.
Shaw has made just two United appearances in the last four months and, on Saturday, was not even selected for the bench against West Brom at Old Trafford, despite a depleted squad due to a string of injuries.
Mourinho decided to name Matthew Willock in the United squad ahead of Shaw, who suffered a dreadful double leg break in September 2015 when Louis van Gaal was the Red Devils' manager.
And LvG's successor Mourinho said: "It's difficult for him to be on the bench. Because I cannot compare him with Ashley Young, or with Matteo Darmian, or with Daley Blind.
"I cannot compare the way he trains, the way he commits, the focus, the ambition. I cannot compare. He is a long way behind."
Shaw's last appearance came a month ago against Bournemouth, when it was alleged Mourinho was angered by the 21-year-old defender speaking to an opposition player at half-time.
Relations have been frosty ever since and, despite doing extra sessions at home on top of United training, the future looks gloomy for Shaw, who became the world's most expensive teenager when he left Southampton for Old Trafford in 2014.
Mourinho has also criticised other United youngsters, such as Marcus Rashford, Jesse Lingard and Anthony Martial.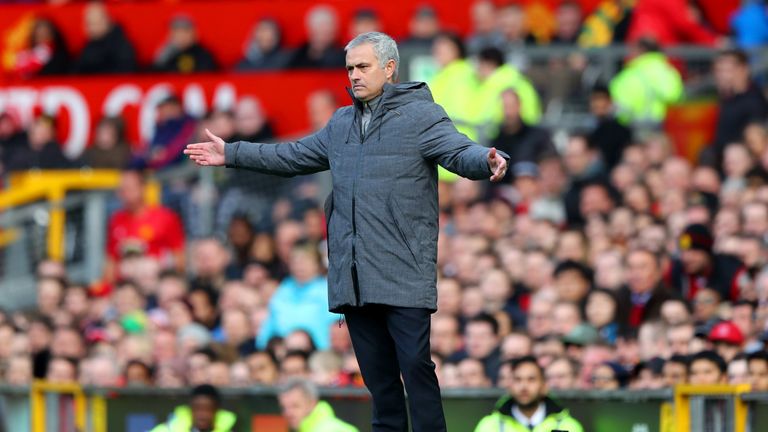 He added: "I try, I give chances. I give chances, I try. Play again. Play again. Come on. Keep going. You have talent.
"They know they have talent. Okay, let's go. Let's try. Let's have one more opportunity. No pressure. Keep going, keep going, keep going. There is nothing else we can do."
United host Everton in the Premier League on Tuesday night.
Sky customers can now upgrade to Sky Sports and get 12 months for just £18 per month. Upgrade now!