Why signing Nemanja Matic makes sense for Jose Mourinho and Manchester United
Last Updated: 03/08/17 8:41pm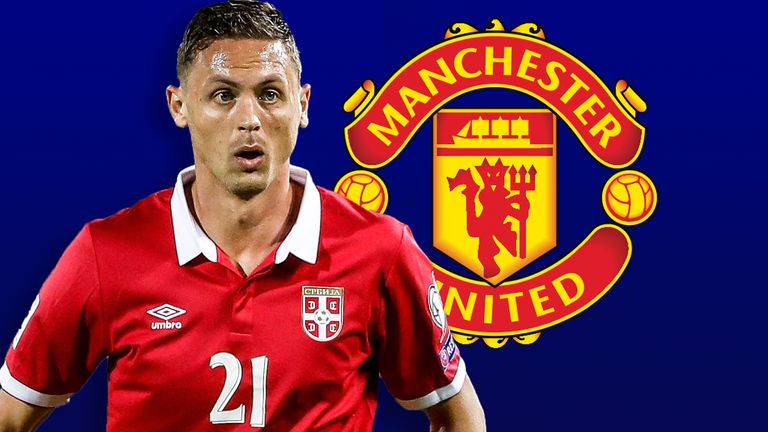 Manchester United have bought Nemanja Matic. Here, Nick Wright explains why signing the Serb makes sense for Jose Mourinho.
Manchester United's pursuit of Nemanja Matic dropped out of the headlines earlier this summer as they dramatically beat Chelsea to the signing of Romelu Lukaku from Everton, but on Monday the Old Trafford club announced they had added the Serb to their squad.
It's a move Sky Sports pundit Gary Neville backed this month, saying United needed reinforcements in central midfield "United need another holding midfield player," he said. "Michael Carrick has got one more year but he can't play every single week so they do need to have that player who can come in and do the same job - and Matic would be able to do that."
When the news of United's interest in Matic first broke last month, however, it received a lukewarm response from some supporters. The Chelsea man lacks the wow factor of a Premier League newcomer, and the £40m price-tag was considered high for a player approaching his 29th birthday.
It seemed especially curious given how Matic and Mourinho's last spell together ended. Matic was one of Chelsea's worst performers when their title defence unravelled at the start of the 2015/16 season. He suffered the ignominy of being substituted after coming off the bench during a 3-1 defeat to Southampton, and there was a costly red card against West Ham a few weeks later.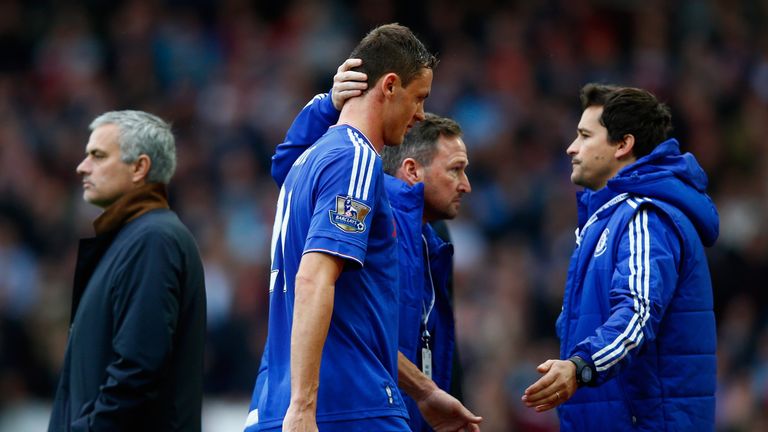 Mourinho, though, will also remember the role he played in making Chelsea title holders in the first place. Matic shone after his £21m return from Benfica in 2014, starting all but three of the Blues' Premier League games and providing the sturdy foundations for their Premier League success. At the end of it, he was named in the PFA Team of the Year.
Matic's place in Chelsea's team appeared to be at risk when Antonio Conte brought N'Golo Kante to Stamford Bridge 12 months later, but instead of slipping down the pecking order, he started 30 Premier League games. He did not attract as many plaudits as some of his team-mates, but he was undoubtedly a key figure. Keeping Cesc Fabregas out of the team was an achievement in itself.
Matic's quiet return to form has evidently not gone unnoticed by his old manager. And while some United fans may have preferred an exciting, young alternative such as Monaco's Fabinho or Tottenham's Eric Dier, it is perhaps significant that Mourinho frequently bemoaned the lack of winners in his squad last season.
"Playing to win, responsibility to win, coping with the pressure to win," he said in February, "this is something that has to belong in your natural habitat and for some guys it doesn't." Since then, the issue has been exacerbated by the departure of Zlatan Ibrahimovic.
In a rejuvenated Matic, he has acquired a player with the mentality and experience he craves. The 28-year-old is not the most vocal presence on the pitch but he is a commanding character who exudes authority. It was Matic, remember, who gave Chelsea's rousing team talk before their Capital One Cup final triumph over Tottenham in March 2015.
Mourinho will relish that kind of presence in the Manchester United dressing room, and Matic also gives him options on the pitch. Ander Herrera performed well at the base of United's midfield when called upon last season, but he is not a natural holding player. Matic is, and he offers more quality than Marouane Fellaini and more athleticism than Carrick.
He can certainly help Mourinho bring the best out of Paul Pogba. Matic could be deployed alongside Herrera in a 4-2-3-1 formation, allowing the Frenchman to move into a more advanced role, but he could also sit in the middle of a 4-3-3, protecting the back four and leaving Pogba to take up the left-sided role in which he excelled for Juventus.
Matic might not offer quite the same level of distribution as Carrick, but he is more than comfortable in possession and Mourinho has praised his passing ability in the past. "It is difficult for him to lose the ball," he said in March 2015. "But at the same time, he is not the kind of guy to play square passes. He can keep possession, but he can see the movement forward, passing into space."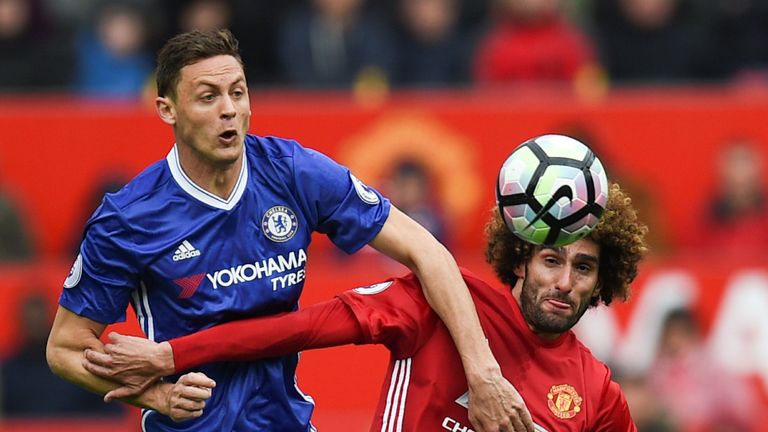 That was more apparent than ever last season. Matic is better known for playing the pass before the pass, but his total of seven Premier League assists in 2016/17 was the third-highest at Chelsea and higher than any player at Manchester United. It's an encouraging sign of improvement.
Matic is no rising star but on closer inspection, it's clear why Mourinho has been interested in a reunion. As Manchester United prepare to battle for the big prizes in the season ahead, the two-time title-winning midfielder seems to be exactly what they need.