David Luiz transfer to Chelsea: 'Sensational' or 'a liability'? Sky Sports pundits react...
By Tom Bennett
Last Updated: 01/09/16 10:21am
Chelsea's decision to bring back David Luiz to Stamford Bridge was one of the shock stories of Deadline Day - but what is the pundit verdict?
Luiz left just two years ago for £50m - a fee that remains a world-record fee for a defender - but after picking up back-to-back Ligue 1 titles with Paris Saint-Germain, the 29-year-old has returned to his former club on a three-year deal for £30m.
Jamie Redknapp has described the move as "sensational" and Matt Le Tissier admits he's a "big fan" of the Brazil international - but Alan McInally is among those who remain unconvinced by his credentials. 
Read on for the Sky Sports pundits' verdict on Luiz's return to Stamford Bridge...
Jamie Redknapp
It's sensational - the one you wouldn't have expected. It suggests to me that Antonio Conte wanted another centre-back so he has the luxury of playing three at the back sometimes.
It was a system he played at Italy and some clubs in his career. Obviously they have [Kurt] Zouma to come back in, they have [John] Terry and [Gary] Cahill.
It's a surprise. Talented? Absolutely. Yes, he makes bad decisions, he's bit rash at times, but when he's on his game, he's fantastic. You could even play him in midfield as well.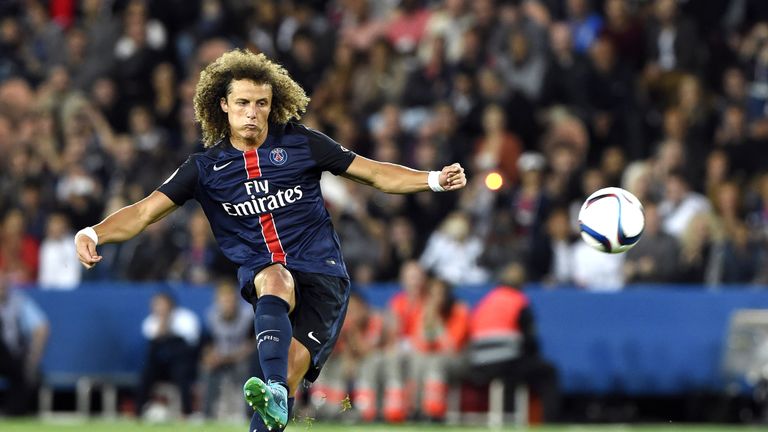 Paul Merson
I don't get it, I'm sorry. They sold him for a reason because he kept making mistakes. I watched him the other day give away a penalty against Monaco. I'm surprised PSG didn't drop him off!
He might have matured; if he plays in a three, he's the one who might come out with the ball like a John Stones; then it will cause other teams problems. The biggest thing for me about this deal is that he wants to come back to the Premier League - the biggest league in the world. 
Niall Quinn
He was hot-headed; he wanted to do things he couldn't do and he got caught out in the Premier League but he's more mature. I like that phrase 'unfinished business' - it means he's got hunger and that's good. One big plus is that the manager wants him and that should stoke his fire.
Matt Le Tissier
I was always a fan of David Luiz. I know he's got a mistake in him, but as a footballer I love watching him play. He's so entertaining, and he will bring Chelsea something a little bit different.
If he plays in a back three, he'll also have N'Golo Kante in front of him to protect him a little bit and I think it's a fantastic move. I think Chelsea have done some good business.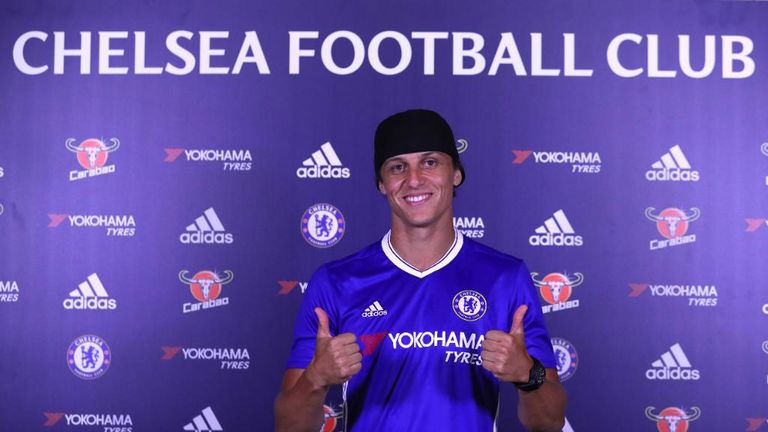 Danny Higginbotham 
People say he can be a little bit of a liability defensive-wise, but I think when you look at Conte, the success he had with Italy and at Juventus was playing a back three.
Luiz is a defender who can take the ball out, and I think if you look at the other signing in Marcos Alonso, he's a left-back and [Cesar] Azpilicueta could go over to the right, so there you've got two wing-backs as well.
For me it's a solution for Conte to now go and play a back three.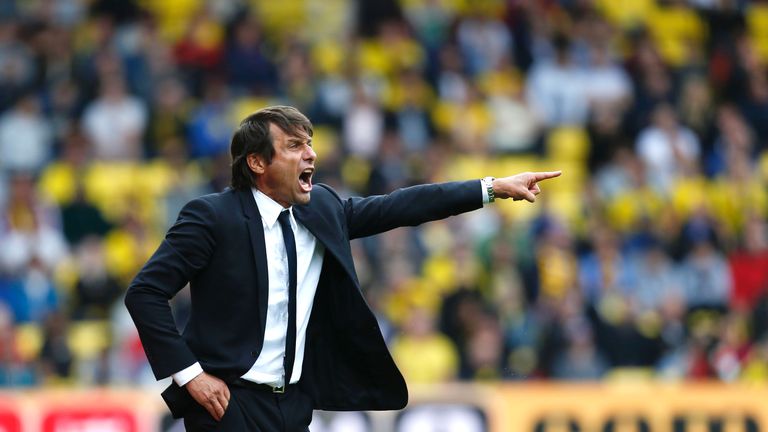 Tony Gale
He should be more experienced, he should have learned his lessons, but it just shows that there's a dearth of central defenders across the world - I think it's a real problem position now and Chelsea are going back to where they were.
The change of system, that could happen. I saw Juve plenty of times under Conte. He likes to play three strikers, so he could do that, or he could go four-diamond-two; it gives him a few alternatives. But I am surprised, I must admit, because they say never go back. He's a good player, but sometimes he is a bit of a liability I think.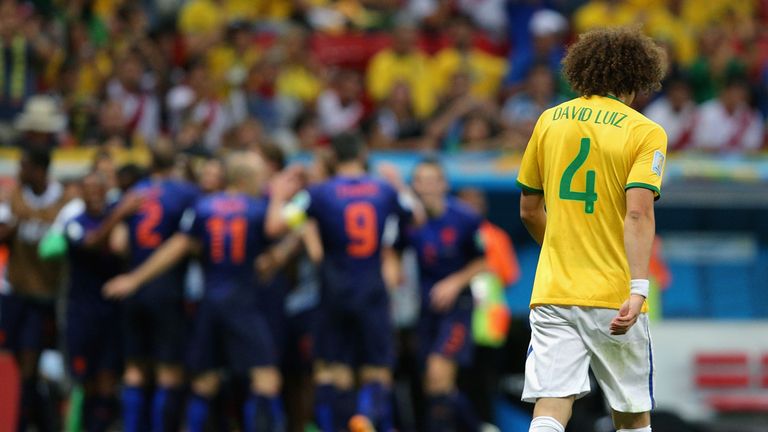 Alan McInally
It's the best singing for 19 other Premier League teams, that's how good it is! He does have a mistake in him and he'll add a little bit of colour, but there's 19 other teams that will now be thinking: "He's got a mistake in him."
Alan Smith
I think David Luiz to Chelsea is really intriguing. We never thought we'd see him back in the Premier League so it would be fascinating to see how he does.
What do YOU think of David Luiz's return to Chelsea? Leave a comment below if you're reading on skysports.com or tweet us @SkyFootball
Watch Sky Sports' derby day extravaganza on Sep 10 - Man Utd v Man City and Celtic v Rangers - as part of our three months half price offer.