Jurgen Klopp is the perfect man for the Liverpool job, say Sky Sports pundits
Last Updated: 05/10/15 5:20pm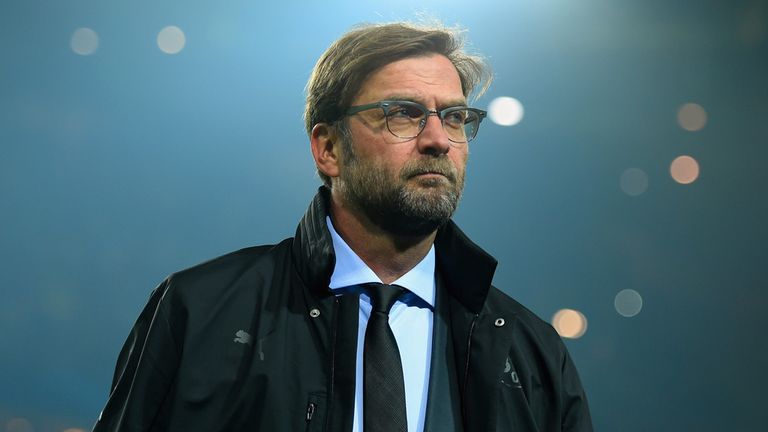 Sky Sports pundits Jamie Carragher, Graeme Souness and Jamie Redknapp are all in agreement that Jurgen Klopp should succeed Brendan Rodgers as Liverpool manager.
Rodgers was sacked after Sunday's 1-1 draw in the Merseyside derby against Everton extended Liverpool's poor run to one win in nine games.
Klopp is the favourite for the job ahead of former Chelsea and Real Madrid manager Carlo Ancelotti, and the former Borussia Dortmund boss has been backed for the role by a trio of former Liverpool players.
"If it was me, I would go for Klopp ahead of Ancelotti," Carragher said on Super Sunday. "I think he's got more to prove. Liverpool is not an easy job now. Ancelotti is a great manager, but he's gone to clubs where you're expected to win trophies.
"It's a difficult job now at Liverpool, getting back into the top four. Forget talking about the title. I think it needs someone with that energy and drive to get the club back to where it wants to be, and I think Jurgen Klopp is that man."
Former Reds captain Souness also believes Klopp would be a better fit than Ancelotti. "When you think about it logically, Ancelotti's last three jobs were Chelsea, PSG and Real Madrid," he said.
"They can go out and buy the best players in the world. They have more spending power that anyone else out there. So Klopp might be a better fit. At Dortmund, they continually lost their better players at the end of each season. So he might be a better fit, coming in and working with younger players."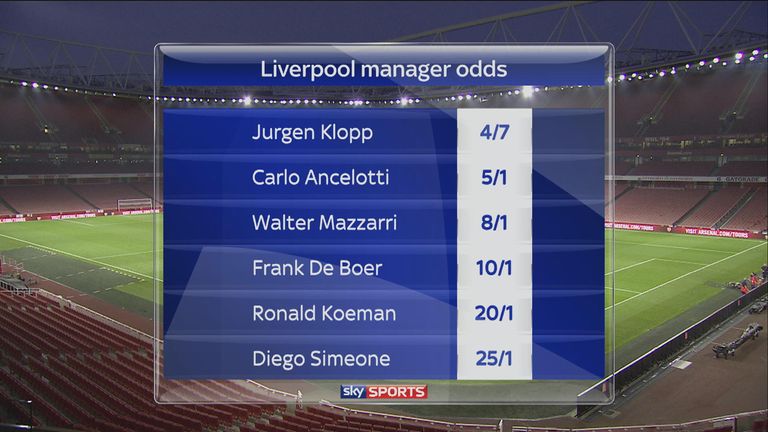 Redknapp, meanwhile, feels Klopp would be a "great" appointment. "I think that Jurgen Klopp has that aura about him," he told Sky Sports News HQ. "He has that special something that some managers have.
"I think he could walk into Anfield and the fans would like that. I've got a feeling that he would be the perfect fit for them. The fact that he's available now makes me think they'll go for Klopp.
"Obviously he'll want to bring his own staff in. It's difficult because you do need someone who understands the club and knows the fabric of how the club works. But I would certainly look at Jurgen Klopp.
"The fact they've done it today - when there are lots of other clubs struggling and looking at managers - makes me feel that it might happen. I think he would be a great signing for them, I really do."
Former Mainz manager Klopp turned Borussia Dortmund into one of Europe's leading sides before his seven-year spell at the Westfalenstadion came to an end following a disappointing seventh-placed finish last season.
The 48-year-old steered Dortmund to back-to-back Bundesliga titles between 2010 and 2012, and they were Champions League finalists in 2013, when they were beaten 2-1 by Bayern Munich.