FSG hold talks with Liverpool officials over proposed ticket prices
By Sky Sports News HQ
Last Updated: 08/02/16 5:27pm
Fenway Sports Group and Liverpool's senior management team have held talks over whether to review the new ticket price structure, according to Sky sources.
On Saturday, a significant number of Liverpool supporters - some reports suggested as many as 10,000 - staged a 77th-minute walk out of the home match with Sunderland in protest at next season's ticket prices.
Liverpool were leading 2-0 at the time of the walkout, but let their lead slip in the final eight minutes at Anfield as Sunderland struck twice to snatch a point.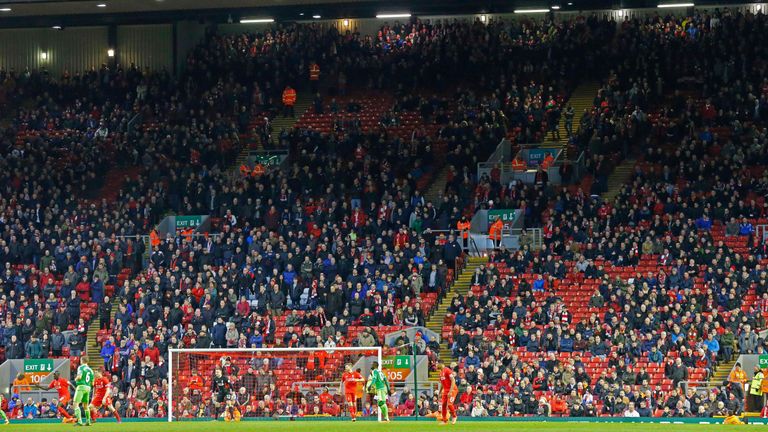 The fan groups Spion Kop 1906 and Spirit of Shankly, who organised the protest, claimed the show of dissent towards the club's decision to raise ticket prices "was just the start" of their opposition.
Liverpool had planned to hold a live Twitter Q and A session between Liverpool chief executive Ian Ayre and fans at 6pm on Monday, but that was cancelled on Monday afternoon.
A tweet from the club read: "LFC thanks fans for submitting questions for tonight's Q&A however due to ongoing ticketing discussions, this will no longer take place."
Prior to the match with Sunderland, Ayre defended the club's stance and suggested the supporters "should be careful what they wish for".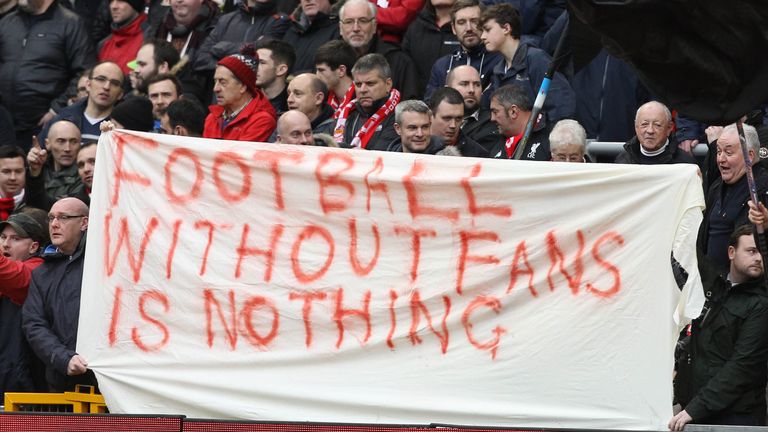 Liverpool are currently proposing to increase the price of certain match tickets from £59 to £77 and also announced a £1,000 season ticket.
However, Liverpool argue the new structure offers greater accessibility and affordability. This includes 45 per cent of match ticket prices decreasing, 64 per cent of season tickets reduced or staying the same in cost and around 1500 £9 tickets for category C games.