Arsene Wenger's warning for unhappy Arsenal supporters
By Stephen Turner
Last Updated: 11/03/16 11:02pm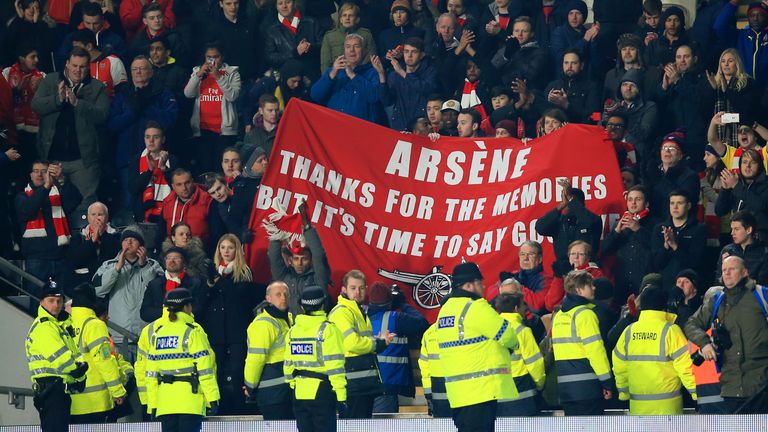 Arsene Wenger has sent a message to Arsenal's unsettled supporters: "You don't know happiness until it's gone."
A run of 10 points from nine games has left Arsenal eight points behind Premier League leaders Leicester and sparked a renewal of the criticism Wenger has suffered sporadically from some fans in recent years.
A banner reading 'Arsene, thanks for the memories but it's time to say goodbye' - first unfurled at West Brom in the autumn of 2014 - made another appearance during Tuesday night's FA Cup win at Hull.
Sections of Arsenal's support have also protested against the club's ticketing policy over the past few months while a perceived reluctance to sign new players - long disputed by Wenger - is a regular source of frustration.
But Arsenal go into Sunday's quarter-final with Watford still in all three major competitions and chasing a hat-trick of FA Cup wins last achieved by Blackburn in the 19th century.
Asked whether he backed next season's cap on away-ticket prices and Arsenal's decision to further supplement the cost, Wenger said: "Yes, of course.
"Do you want some people to be unhappy? You want the whole world to be happy. There's a famous writer who said 'happiness makes noise only when it leaves you'.
"We want to keep our fans happy and be conscious that they are happy.
"We want the fans to be behind the club and the team. If you're a supporter you want the team to do well, you're disappointed when they don't do well but you still support the team."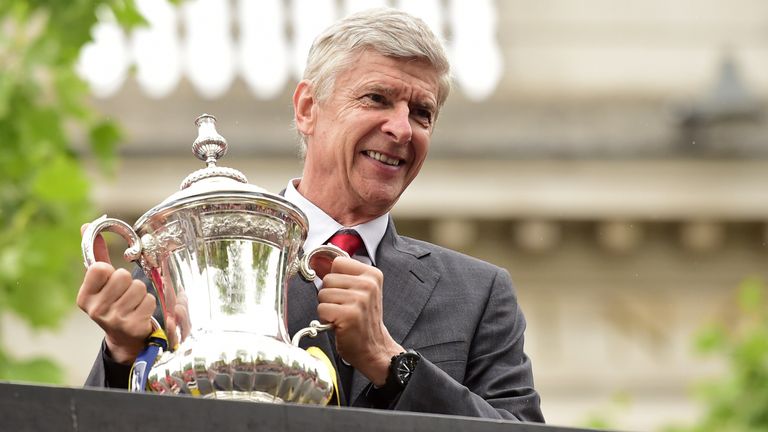 Wenger faces a big week, with the Watford game followed by a Champions League trip to Barcelona he has already conceded is almost a lost cause.
Arsenal then go to Everton on Saturday, by which time they could be 11 points off the pace in the league.
Wenger insists Arsenal can still be champions, and he said: "We take care of the next game, that's what you want to do."