The battle for the Premier League title has gripped the nation. Can Leicester City pull off one of the most remarkable shocks in history?
Tottenham, Arsenal and Manchester City also remain in the hunt for the crown as the season enters the final straight.
Spurs sit five points off the summit in second, while Arsenal are eight adrift and Man City - who have a game in hand - are 10 points behind Leicester.  
Premier League table
| | | | |
| --- | --- | --- | --- |
| Leicester | 29 | 60 | 21 |
| Tottenham | 29 | 55 | 27 |
| Arsenal | 29 | 52 | 16 |
| Man City | 28 | 50 | 21 |
Ahead of this weekend's Premier League action - including Manchester City's trip to Norwich and Leicester's Monday night clash with Newcastle, which are both live on Sky Sports - Jamie Redknapp has his say on the title contenders…
Leicester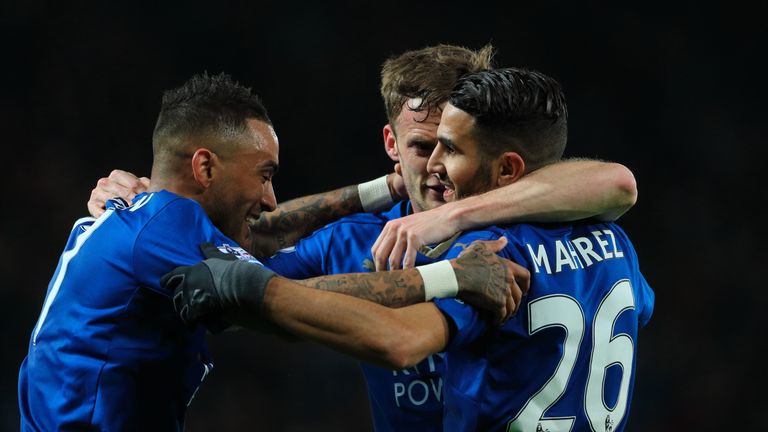 Leicester have risen to every challenge they've faced this season. And when they've had set-backs they've bounced back quickly. There was a great quote from Riyad Mahrez, saying the team felt more pressure when they were battling relegation than they do right now. That's a great position to be in.
However, one thing we don't know about this Leicester team is how they will react as they edge closer to potentially pulling off an incredible title win. They're not Manchester United in the Ferguson era. They're not Chelsea when they were winning league titles. This is uncharted territory.
We haven't seen this before. It's amazing. I've grown up always believing the big clubs, with the most money, win. Even Blackburn, when they won the title, spent a lot of money and had the best players. This is like no other.
Live Ford Monday Night Football


But things can change quickly in football. When Liverpool beat Man City a few years ago, when Brendan Rodgers' side were going for the title, you thought they'd win the league. Then boom, it all changed.
It's difficult to put your finger on what changes it but it's that momentum shift which happens so quickly in sport, not just football. It happens in tennis, in golf. When you think someone's won, things can still turn around.
There are still 27 points to play for and that's an awful lot of points - and a lot of time in which a lot of mistakes could be made. But all of the neutrals in the country are behind Leicester.  
Tottenham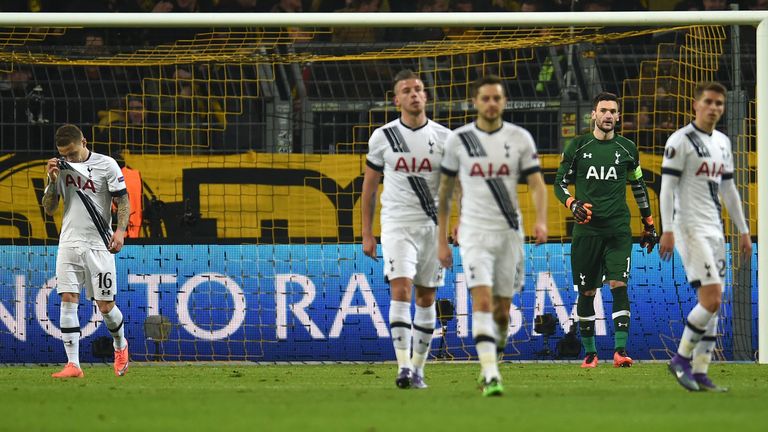 Mauricio Pochettino got some stick for making a number of changes against Borussia Dortmund in the Europa League on Thursday but they can turn their focus back to the Premier League now, knowing they have the chance to make history and change their club forever.
Spurs are right in the mix for this title and if they'd turned a few of their 10 draws into wins, they'd be top of the table. I'm expecting them to finish in the top four now - it would be a capitulation if they missed out on qualifying for the Champions League. But can they get back on track after some disappointing results? 
They've hit a small bump in the road, with defeat at West Ham followed by a draw against Arsenal, after the Gunners were reduced to 10 men, and the loss at Dortmund. But this is the time of the season where everyone's stuttering.
We are going to see some strange results, particularly now teams at the bottom are fighting for survival. The important thing for Tottenham is to not get stressed by what's happened in the last couple of weeks. They've not picked up any major injuries, Jan Vertonghen is coming back and they have a great chance to get back to winning ways at Aston Villa on Sunday.
Arsenal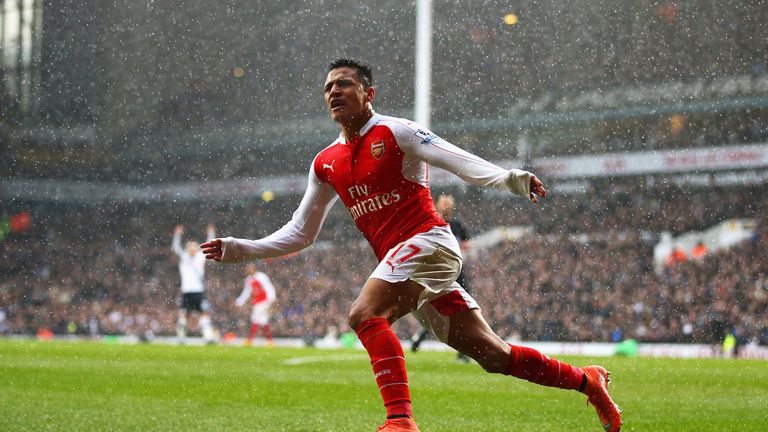 There's a lot of negativity around Arsenal and Arsene Wenger in the press  and in the stands at the moment but they can't be ruled out of this title race.
In fact, I think their result at White Hart Lane could have changed everything for them. If they were beaten at Tottenham, it could have been so damaging to the manager - who you felt was under pressure - and the players. Alexis Sanchez was out of form, they'd picked up a couple of injuries - but now they're back on track and, with the FA Cup this weekend, have the opportunity to rest some key men.
They are going to be knocked out of the Champions League by Barcelona - not many people doubt that - and that will free them up to focus on the Premier League and the FA Cup, should they get past Watford.
They will drop points and slip up. But this season is like Rocky I, when they're knocking each other down and getting back up again. The last team standing will lift the trophy.
Man City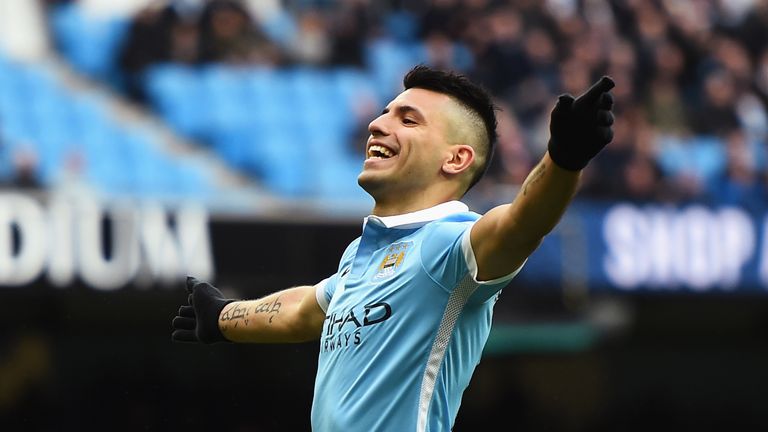 If you put yourself into the Leicester dressing room right now - where's the danger? Which team do you fear the most?
Tottenham haven't won in three, including the cup games, and how damaging will that defeat against Dortmund be? Aston Villa looks like a gimme for them but they have tough games to come. There's a good gap to Arsenal, and they also have some big away games ahead of them.  
But Man City - because they've been there, seen it, done it - they would be the team that bother me the most, if I was a Leicester player. I know they will still be seven points behind if they win their game in hand but you look at their squad and think surely they're going to go on a run.
I'm not saying City will go on a run but, if you're a Leicester player, that's what you'll be thinking. Theoretically they could win every game and win the league. Until they can't mathematically do it I would still be nervous of them.
Live Ford Football Special


Conclusion
It's too tight to call who will win this Premier League. This season has made fools of us all. Leicester are five points clear - last season Chelsea would have been 1/5 to win the title from that position but Leicester are 11/10 with Sky Bet. That shows even the bookies aren't sure what's going to happen.
It's so fascinating - this weekend there are games you'd expect the top teams in the title race to win but would it surprise you if there was an upset?
The Premier League might not be the highest standard in Europe but it is the number one for excitement. There aren't many leagues where you think a team in the bottom three could shock a team in the title race. That's what makes the Premier League so special.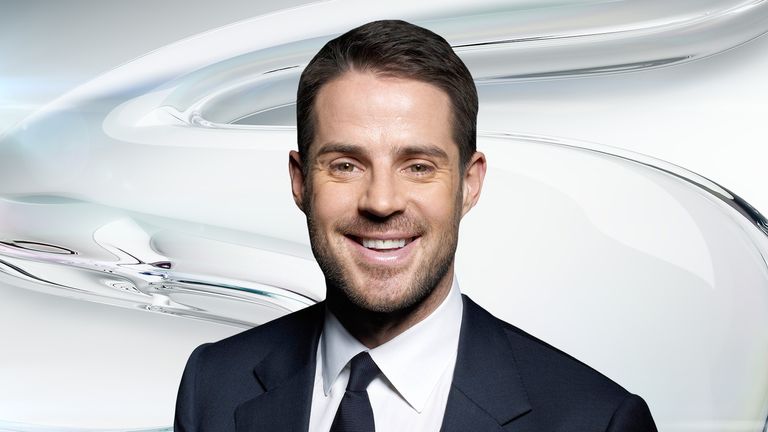 No team has won the Premier League by spending the amount Leicester have. That makes you start having doubts and thinking someone else will rise to the top. But maybe not this year…
All of the neutrals would love Leicester to do it because it's a great story. It's a wake-up call for other teams, in terms of finding players in lower leagues and their spending policy.
The problem is it's never happened before. No team has won the Premier League by spending the amount Leicester have done and that makes you start having doubts and thinking someone else will rise to the top. But maybe not this year…
Who do you think will win the Premier League? Let us know using the message boards or by tweeting @SkyFootball