Arsenal have been made to look like a 'small team', says Heurelho Gomes
By Sky Sports News HQ
Last Updated: 14/03/16 4:32pm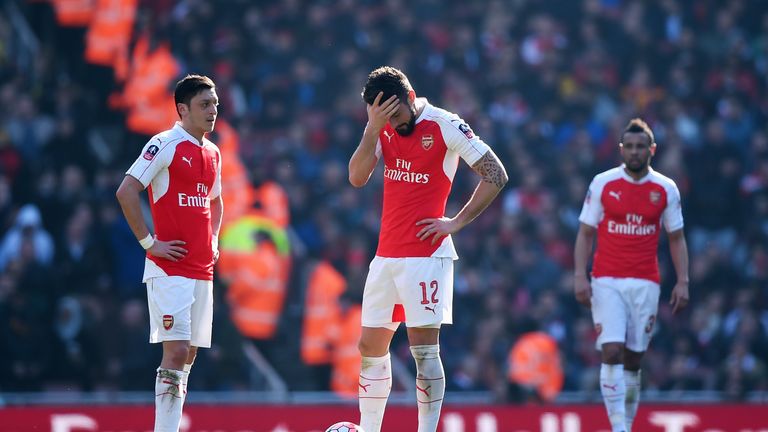 Watford goalkeeper Heurelho Gomes says Arsenal have been made to look like a "small team" this season and do not look like winning the Premier League title.
After his side dumped the Gunners out of the FA Cup quarter-finals at the Emirates on Sunday, the former Tottenham and PSV goalkeeper said Watford had been confident of stealing a victory.
"When you see Arsenal playing against big teams, they look like a small team," Gomes, who did not play in the fixture, told ESPN Brazil.
"They don't look like winning a title soon. They are not strong defensively. It is the best time to play Arsenal and we came to the match very confident.
"We knew once we had the ball we'd be able to pass it around, since Arsenal give you too much space."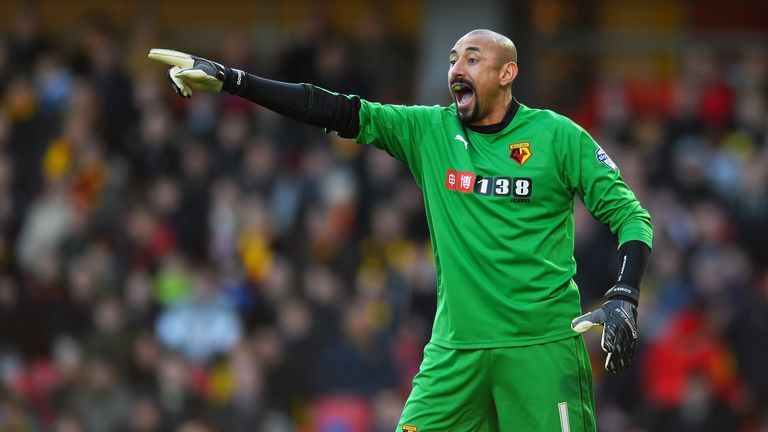 Arsenal's first defeat in the competition in over three years capped off a miserable two weeks for Arsene Wenger's side in which they have fallen eight points behind league leaders Leicester and head to Barcelona on Wednesday 2-0 down from their Champions League last-16 first-leg tie at the Emirates.
However, speaking on Sunday, Wenger claimed that continued questions about his position at the club were "becoming a farce".