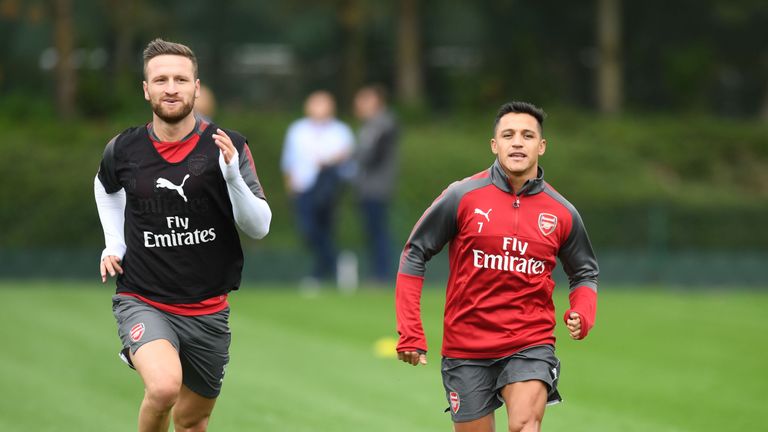 Arsenal manager Arsene Wenger has said there is "no update" in the situation involving striker Alexis Sanchez.
The Chile international has been linked with a move away from the club this summer with less than a year remaining on his current deal at the Emirates Stadium and could walk away for free at the end of the upcoming season.
Wenger has insisted several times that Sanchez will not be sold, although Paul Merson told The Debate he feels the Gunners would be open to offers if they were to come from Paris Saint-Germain.
Sanchez missed Arsenal's scintillating start to the new Premier League season, an abdominal injury forcing him to sit out the 4-3 victory over Leicester.
The 28-year-old watched from the stands as Olivier Giroud's late header earned the Gunners three points.
Rumours persist that Sanchez will leave before the window closes, with Wenger suggesting he will also miss the trip to Stoke next weekend.
Asked if there was any update on Sanchez's situation, Wenger replied: "No.
"He practised well today, this morning, had a good session for the first time because he had a little muscular strain. He is focused and happy in the dressing room because we won the game."