Thomas Vermaelen backs Ronald Koeman to succeed at Everton
By Gary Cotterill, Sky Sports News
Last Updated: 05/10/17 5:40pm
Thomas Vermaelen has backed his old boss Ronald Koeman to turn things around at Everton.
Koeman gave Vermaelen his senior debut at Ajax over a decade ago and the pair reportedly came close to being reunited this summer.
"I don't want to go into details," he told Sky Sports News when asked about suggestions Everton tried to sign him on Deadline Day.
"Barcelona always said they didn't want to let me go. All big clubs need at least four centre-backs.
"They were happy with my pre-season and kept me."
There was talk a few months ago of Koeman joining Vermaelen at Barcelona, but that was before Everton's dip in form - they are currently 16th in the Premier League with just two wins so far.
Vermaelen is urging Everton fans to stay patient.
"He's shown at Southampton and Ajax that he's a great manager," said Vermaelen. "He has the experience to turn it around for sure."
'Strange feeling'
Vermaelen hasn't played for Barcelona so far this season but he watched from the dugout on Sunday when the team beat Las Palmas in front of 99,000 empty seats, due to the closure of the Nou Camp to fans following the unrest in Catalonia.
"It was a bit of a strange feeling," he said. "I am not a Catalan myself but I know what I see around me, and for some of the players it's very important. Also for people I talk to in the town."
If Catalonia becomes independent, Barcelona may be ejected from La Liga. Could that see them playing in the Premier League instead? Not imminently, according to Vermaelen.
"I think it's too far ahead to think about. Let's see what happens. I'm not busy thinking about that."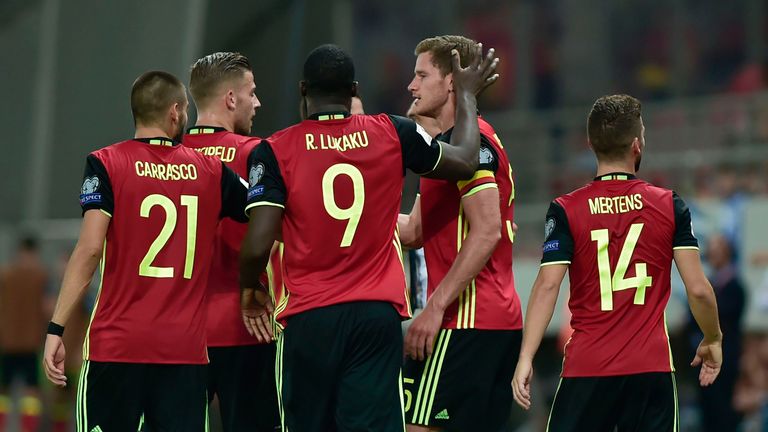 What he is busy thinking about, and preparing for, is Belgium's World Cup Qualifier in Sarajevo on Saturday, live on Sky Sports Football [via the red button] from 4.55pm.
He played the whole game earlier this month against Greece, his only competitive football so far this season.
"When I come back here I am positive. Roberto Martinez knows he can rely on me," he added.
"Of course I would prefer to be playing for Barcelona as well, to get into a bit more rhythm, but at the moment it is what it is."