Premier League clash with Watford is 'huge' says Everton caretaker David Unsworth
Last Updated: 03/11/17 12:01pm
Caretaker boss says David Unsworth is preparing his Everton side for a "cup final" when Watford visit Goodison Park on Sunday.
Everton's head into the clash on a five-match losing run after their Europa League campaign ended with two games left to play following a 3-0 defeat at Lyon.
Unsworth has already declared his interest in succeeding Ronald Koeman - who was sacked last month - but Thursday night's defeat was the former Everton defender's third straight loss as caretaker boss.
When asked after the Lyon game how big a blow he thought the loss was for his chances of getting the job, Unsworth said: "What will be will be.
"Other people will decide whoever gets the honour of being Everton manager.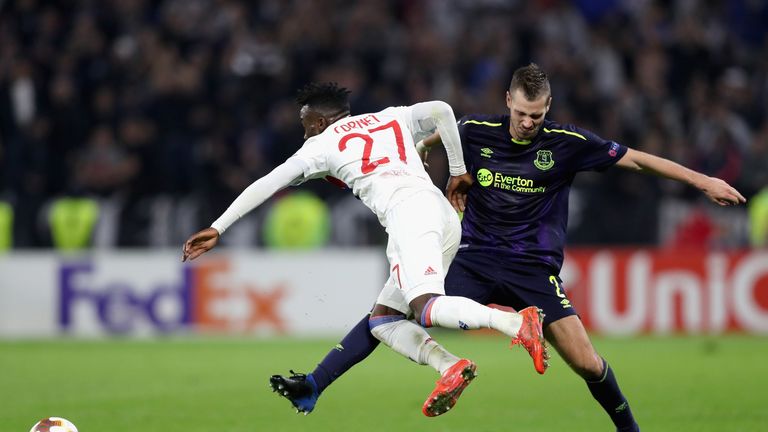 "It's not about me, it's about getting over this disappointing result, taking the positives and trying to pick a team to go and win a massive game on Sunday, a cup final for me. It's about the club and what is best for the club.
"We need to start winning games, particularly on Sunday, where I think it's a huge game for me and a huge game for the club, and I've left the players in no uncertain terms that it is a huge game for them as well.
"I'm sure they will respond and the Goodison faithful will get behind us all, because we need them. We need three points on Sunday."