Pep Guardiola issues impassioned defence of Man City centre-back John Stones
By SSNHQ
Last Updated: 21/03/17 12:50pm
Pep Guardiola has launched an impassioned defence of Manchester City centre-back John Stones.
The 22-year-old defender has not always been first choice at the Etihad since his £47m move from Everton last summer, but he has played the last three games and will hope to add to his 15 England caps against Germany on Wednesday night.
His manager was more than happy to extol his virtues - and his courage - after the 1-1 draw with Liverpool on Sunday.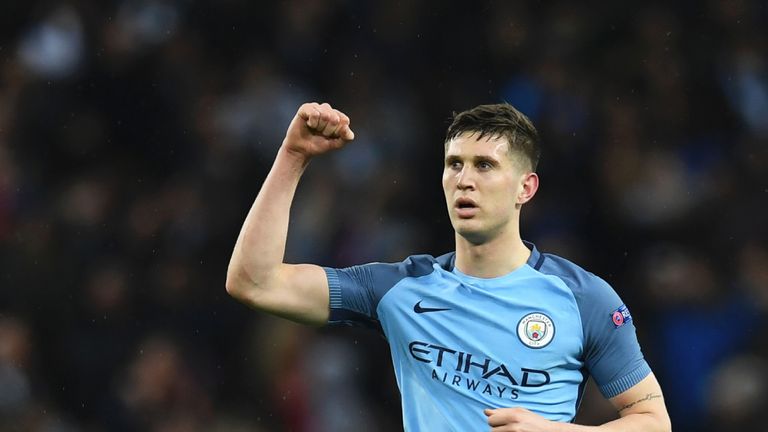 "John has more personality that all of us in this room, more balls than everyone here," Guardiola said. "I like that player. I love him. Under pressure people criticise him. I am delighted to have John with all the huge amount of mistakes. I love him.
"I love these kind of guys with this personality. It is not easy to play central defender with this manager. It's not easy.
"Other managers - defend there, head there, long balls, channel, channel. You have to defend 40 metres behind and make the build up [with me] so it is not easy.
"That's why I admire my central defenders: Nico (Otamendi), [Aleksandar] Kolarov - of course Vinny (Kompany) was injured a lot of time - and especially John."
Sky customers can now upgrade to Sky Sports and get 12 months for just £18 per month. Upgrade now!