Watford manager Walter Mazzarri says he is '100 per cent' staying at the club
By Mathieu Wood
Last Updated: 20/04/17 7:47pm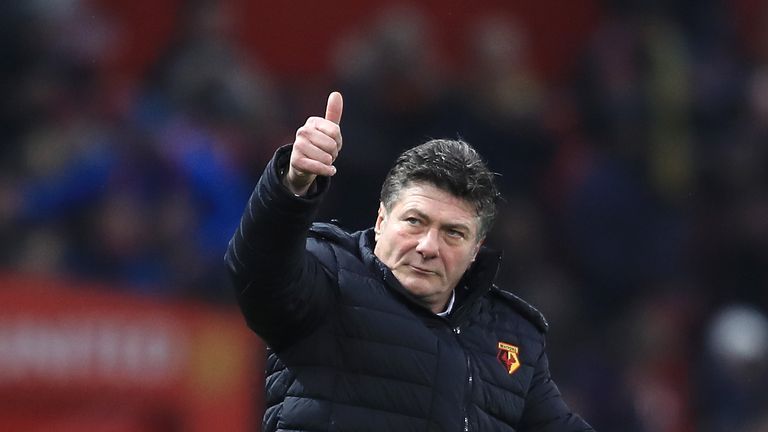 Walter Mazzarri is "100 per cent" certain he will continue as the manager of Watford next season.
The Italian, in his first season as Watford manager, was under severe pressure in mid-March but has lifted the club into the top half of the table following a good run from his side.
Mazzarri is confident he will be in charge of Watford next year regardless of what happens in the final six matches of the season.
"As far as I am concerned I will be here 100 per cent next season," Mazzarri said before his side's trip to the KC Stadium on Saturday.
"I have a three-year contract here and something terrible must happen for me to leave.
"We weren't very lucky with injuries and despite all this we are 10th. You only have to look at what the bookmakers said to know that is an achievement."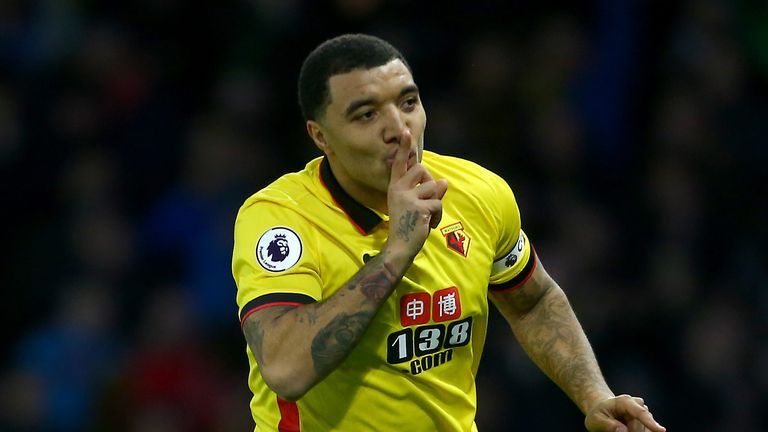 Watford reached the desired 40-point mark with victory against Swansea last weekend and will now face Hull 10th in the table following three home victories from their last four Premier League games.
Watford's opponents Hull are battling to maintain their Premier League status and sit just two points above the relegation zone.
However the Tigers' fortunes have improved under Portuguese manager Marco Silva - particularly at home where they have won five of the six matches in which he has been in charge.
Their only failure at the KC Stadium was a 1-1 draw against Burnley meaning Silva remains unbeaten in his past 40 home league matches as a manager.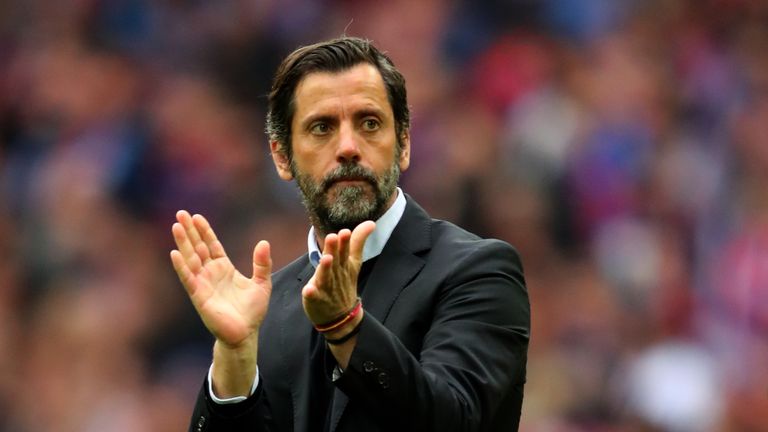 Recent acquisition Tom Cleverley says Watford are determined to continue their strong recent run and end Hull's recent sensational run at home.
"We're going into the game on the back of three wins in the last four and we're high on confidence," the midfielder told talkSport.
"We'll be looking to spoil that record. As a group of players we can honestly say that they will not want it more than us on the day. We'll be fighting for it as much as they will.
"We've shown this year that we can look at a top 10 finish. It's on the cards this year, we're not getting carried away though.
"For a club like Watford to cement their place in the Premier League over a period of time and then consistently finish in the top 10 is definitely a realistic goal."