Barcelona or Real Madrid: Which team is the most-watched in your area?
Last Updated: 18/11/15 3:02pm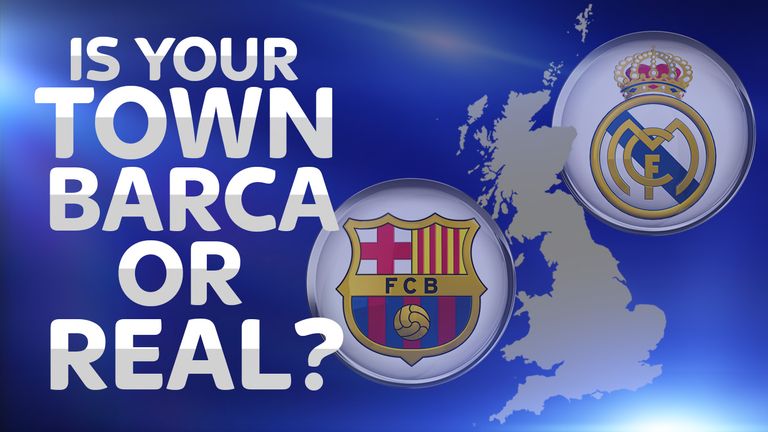 Real Madrid are more popular than Barcelona across Great Britain - but the Catalans are favoured in Scotland, Liverpool and Birmingham, according to a new Sky Sports study.
As Spain's top two prepare to go head-to-head at the Bernabeu in El Clasico live on Sky Sports on Saturday, we examined viewers' watching habits and found British football fans generally prefer to tune in to Real Madrid.
The study included 500,000 homes with Sky TV and found 105 towns and regions watched Real Madrid games more often than Barcelona games in 2015. Seventeen towns and regions watched more Barcelona matches.
From London to Lincoln, via Leeds and Llandudno, Real Madrid proved to be the more watched side in England and Wales. They also came out on top in Manchester, Milton Keynes and the Isle of Man.
However, Barca were the preferred choice in Scotland, with football fans in Glasgow, Edinburgh and further north in Aberdeen and Perth, all favouring the Catalan club.
The pair are currently separated by three points at the top of La Liga, with Barcelona leading the way.
Watch Real Madrid v Barcelona live on Sky Sports 2 HD from 5pm on Saturday.